Like any other year, 1991 was a versatile year that offered a wide range of genres and filmmaking styles that could satisfy just about anyone. However, it was also a year and during a time where studios took bigger chances and audiences weren't afraid to get out of their comfort zones. A raft of daring, edgy studio and Oscar contenders brought a huge raft to mainstream audiences by renowned filmmakers (JFK, The Silence of the Lambs, Terminator 2: Judgment Day) as well as small–budget art house films from auteurs who were just starting to make a name for themselves like Wong Kar-Wai for Days of Being Wild, Richard Linklater for Slacker, and of course Gus Van Sant for his third feature My Own Private Idaho. While Spike Lee proved he was no flake after Do the Right Thing with the equally galvanizing Jungle Fever, and the Coen's Barton Fink proved they had a distinctive vision of quality that went way outside their sensibilities of just transcending genre.
It was a time where people valued going to the movies, where it would take nearly a half of year for a film to reach video stores at the time, 1991 had it's share of huge box-office sensations with some high quality films, not just Terminator 2: Judgment Day but with Beauty and the Beast, Home Alone, City Slickers, and of course The Silence of the Lambs. It was also a year where a lot of films audiences over the years due critical praise and word-of mouth buzz, be it Leos Carax The Lovers on the Bridge that took years to reach US shores, or Eleonor Copppola's Heart of Darkness that now has every bit as a reputation as Apocalypse Now as being one of the greatest documentaries about the behind-the-scenes making of a movie ever released. That left the heavy lifting to the foreign filmmakers who went big and bold, and whether it was Jacques Rivette's 4 hour magnum opus La Belle Noiseuse, Edward Yang's visionary and personal A Brighter Summer Day or Zhang Yimou's ravishing Raise the Red Lantern all proved global cinema was still in its prime in the last decade of the 20th century.
1. JFK (d. Oliver Stone) 
Never a stranger to controversy, Oliver's Stone's sprawling and ambitious conspiracy thriller JFK, which explores the much debated assassination of John F. Kennedy and the investigation by New Orleans District Attorney Jim Garrison which alleged the CIA was behind the death of Kennedy to prevent world peace, Civil rights, and other forms of human progress doesn't seem so far-fetched today. In relation to the assassination, the was released in 1991 with huge scrutiny. Easily dismissed as conspiracy theory hoopla that started way before the film was even released. While the film had its detractors at the time, JFK went onto to become a much celebrated piece of cinema, and sadly to some degree could be an early chapter of American's continuing distrust in government and our institutions that we see so apparent today. In fact, due to the success of the film, the top secret JFK papers are supposed to be released to the public at some point in the 2020s.
Regardless of Stone's intentions of speaking truth to power and the impact the film has had upon it's release, there is no doubt just how incredibly engrossing and superbly directed this film really is. It's easily one of the greatest directed, scripted, edited, and engaging films to emerge from the 1990s, the film also remains the most passionate and patriotic film Stone has ever delivered . Stone, merges fact with some shades of fiction with his creative vision and people must remember Stone wasn't out to make a cinematic documentary but rather a dramatic retelling of the historical event. Wherever you stand on the film, they don't make films like JFK anymore. Oliver Stone's most extraordinary achievement to date is many things: an evocative, greatly paced, riveting, and vigorous political drama that is still awe-aspiring today with Stone's visual grandeur and scope. Kevin Costner as Jim Garrison is his most impressive role to date, one that snubbed him of an Academy Award nomination. Joe Pesci, Tommy Lee Jones, Kevin Bacon, John Candy, Sissy Spacek,Michael Rooker, Jack Lemmon, and Donald Sutherland all deliver top-notch supporting performances. It's a film that glows with intrigue and persuasion and features some of the most skillful cinematography by Robert Richardson, who along with Stone merges a lot of various film stocks and aesthetics that only elevate in visually. Most importantly, JFK remains a timely criticism on the abuse of power, and how it always likes to get in the way of peace and human progress.
2. The Silence of the Lambs (d. Jonathan Demme) 
Reassuring Jodie Foster's status as one of the most skill actors of our time, The Silence of the Lambs comes from the late versatile filmmaker Jonathan Demme. Foster channeling Claire Starling, a top student at the FBI's training academy who's pulled out of training by a superior agent named Jack Crawford (Scott Glenn) who wants Clarice to interview Dr. Hannibal Lector (Anthony Hopkins), who's confined behind bars for barbaric acts of cannibalism and murder. Crawford believes that Agent Starling can get information out of Lector on information of one his patients that goes by Buffalo Bill (Ted Levin) who murders larger women for their skin. With engrossing suspense, ingenious craftmanship, iconic performance enforced by Jodie Foster and Anthony Hopkins together bring an unsettling and taut thriller that is a true masterpiece in the horror and psychological thriller genre. What could have just been a generic thriller, is truly elevated with complex character depth that asks uncomfortable questions about human trauma,
30 Years later he film has a timeless quality that never feels dated. Every moment of the film is seamless and impeccably crafted. The use of the violence of the film is honestly quite tame compared to our normalized and demoralized standards, however, there is still something very obscene and chilling with how it's staged and executed by Demme, who works on Hitchcockian level of psychology. Like many other Demme pictures, The Silence of the Lambs explores small communities that restore their faith back into institutions, which, in this film he shows how serial killers betray social trust, and the FBI is an institution who's duty is to regain that trust.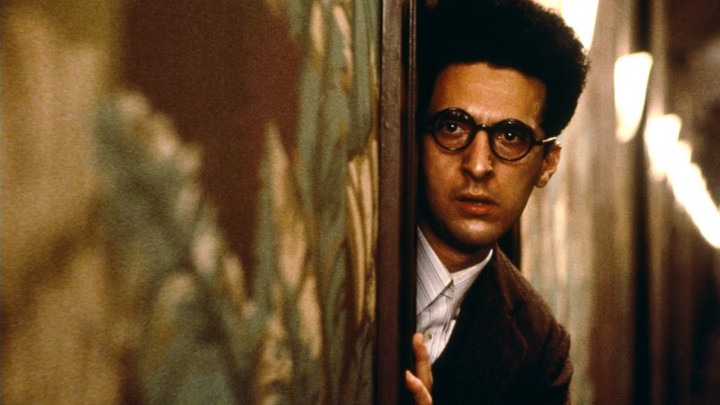 3. Barton Fink (d. Joel Coen) 
To this date, Barton Fink remains the Coen Bros. most surreal and bizarre film they ever created. The film unfolds with deep abstractions, dream logic, and an atmosphere that feels Kafkaesque. John Turturro plays the title role, a renowned playwright who's hired by a Hollywood studio to write a screenplay for a wrestling picture. He's put up in a eerie hotel, who has a flaky desk clerk, Chet (Steve Buscemi), and a vociferous neighbor, insurance salesman Charlie Meadows (John Goodman) in which Barton sparks up an unusual friendship with. Barton attempts to write the screenplay, but he he can't find any motivation. He wants to bring more depth to the wrestling picture other than just spectacle in the ring, he ends looking to Charlie on advice about wrestling and finding themes of "The Common Man" in which Barton feels is missing in most moving pictures.
Barton ends up finding a strong attraction to Audrey Taylor (Judy Davis), an assistant to W. P. Mayhew (John Mahoney), a drunken acclaimed author that is feels like a fictional William Faulkner. one night, a strange occurrence happens that leads Barton down a bizarre journey of writer's block, anxiety, dream logic, and rich symbolism that contains many abstract themes about the creative process, the rise of fascism in the 30s before WW2, and just how self-referential creativity can be speaks universal truths about the creative process. One of the Coen's most dense and sophisticated films that works on many levels, Barton Fink is intriguing and a prime example of a vision at a cinematic full force.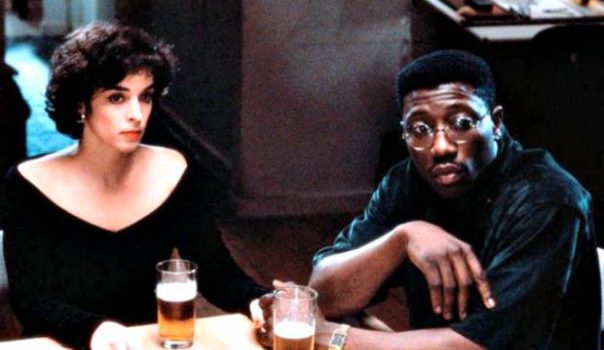 4. Jungle Fever (d. Spike Lee) 
A true powerhouse of relevant social commentary, Spike Lee's Jungle Fever is a film designed to make one feel uncomfortable about race and gender. 30 years-later, Jungle Fever still feels irreverent and unapologetic as Lee's exploration of love and prejudices covers a lot of timely issues. The title, taken as a turn about the sexual attraction between different races and how society can sadly dictate and jeopardize that love based on myths and stereotypes. The great revelation of the film examines how these misguided perceptions design tensions among others, as they cultivate the way people treat other. Told through effective melodrama and a visually sublime directing style, Jungle Fever is certainly one of Lee's greatest offerings to date. The film opens with a dedication before the credits to Yusuf Hawkins, who was murdered on August 23, 1989, in Bnesonhurst, New York, by a group of Italian-Americans who accused him of being romantically involved with a white girl, though he was in the neighborhood looking to buy a used vehicle that was for sale.
Wesley Snipes in one of his strongest performances plays Flip, a successful architect and family man who ends up having an affair with his new Italian-American temp, Angie Tucci (Annabella Sciorra), in which the fling ends up becoming an affair which leads to Flip's Bloomindale's buyer wife, Crew (Lonette McKee) separating him. Flip and Angie's affair begins as a curiosity, and later falls into taboos and tensions as others in their family and friends shun their romance, as they condemn with ignorance and racism. The film is quite invigorating as Lee examines the similarities between black and Italian families and their quest for respectability and the predilection of violence that exists in the culture. Flips father, named The Good Reverend Doctor Purify (Ossie Davis) and Angie's father (Frank Vincent)–use appearance for their façade of deep hypocrisies they pretend to rail against. When their grown children fail to live up to their ideals of purity, they endure brutal punishment, it's here where Lee showcases how archaic thoughts of thinking, contempt and hostility is imbedded in our culture.
Jungle Fever also triumphs with its first-rate cast and well-drawn characters, each are products of their environment that includes Paulie Carbone (John Turturro), Angie's boyfriend who is unaware of Angie's affair who runs a candy soda shop owned by his father, Lou (Anthony Quinn). Paulie also has a group of friends who constantly begrudge him for having potential romantic spark with one one his customers, as they disapprove of her because she's a black woman named Orin (Tyra Ferrell). Their encounters are very sweet and are very affecting, as Turturro delivers a very layered and vulnerable performance. Lastly you have the Harlem sections with Gator (Samuel L. Jackson), who's a tragic character of Flips brother in which Jackson truly embodies the character so well as Lee examines the crack epidemic that occurred in New York City at the time. Gator's story brings a very personal commentary in the film, that shows how systemic forces destroy livelihoods in the black community. The scenes are also Lee at his most stylized and surreal, especially the crack house scene where Flip looks for Gator and his girlfriend Vivian (Halle Barry) and it feels like a fever dream. All around Jungle Fever is an artfully crafted masterpiece, a monumental achievement and a calamitous study of how society creates such ingrained self-hatred.
5. Terminator 2: Judgment Day (d. James Cameron) 
Extremely thrilling, vastly entertaining, and superbly crafted, James Cameron's Terminator 2: Judgment Day is a high-octane piece of cinema that merges rich philosophy with spectacle. Cameron's film is a cautionary tale about machine overpowering man, and how it's tragically in mankind's nature to be self-destructive. All around the sci-fi ideas still resonate today and the action and set-pieces still astonishes. It's dramatic, dark, and filled with many exhilarating moments. Arnold Schwarzenegger, Linda, Hamilton, and Edward Furlong are born to play these roles.
Terminator 2 reassured just how much of a maestro James Cameron was, staging the entire thrilling piece that never loses energy. A pitch-perfect studio movie that also has brains and heart to go with its cautionary films about doomsday and the dangers nuclear weaponry and technology holds on humanity. Truly a landmark film and one of cinemas greatest offerings from the 90s and in the sci-fi genre.
6. Raise the Red Lantern (d. Zhang Yimou) 
Zhang Yimou's astonishing masterpiece Raise the Red Lantern Lantern is just over two hours, contains a spellbinding narrative, some of the most exquisite use of red ever captured on celluloid, ravishing décor, and outstanding performances by everyone involved, especially by Gong Li. The film offers an extraordinary glimpse of patriarchy, sexuality, gender, female tension and friendship in during a time in China's history where women were were coerced into concubines and who really enslaved. A film of rich and involving drama, passion, and an infectious chronicle of defiance and solitude. While the film does explore some deep issues emotional trauma and how these young women are robbed of their freedom in exchange of just having shelter and elegant clothing, Yimou grounds the material with strong empathy and involving subplots that keep the narrative engaging. It's a film of pure visual purity that opens a floodgate for melodrama and striking décor where everything serves in moving the narrative forward. The climaxes in a very powerful scene that is Shakespearian, yet done so emotionally restraint thanks to the gifts of Gong Li who hones in a performance as Songlian, the Fourth Mistress to a wealthy family once her family is left bankrupt. Yimou proved with this timeless masterwork that he has remarkable power, both in terms of character and technique.
7. My Own Private Idaho (d. Gus Van Sant) 
A idiosyncratic and unique piece of cinema that made waves in the New Queer Cinema Movement in the early 90s, Gus Van Sant's 1991 masterpiece My Own Private Idaho about male street hustlers is a sympathetic and melancholic framework in which Van Sant delivers a lot of affection and fondness for his lost and alienated characters. Their lifestyle decisions are due mainly to psychological traumas, rebellion, and family turmoil. By merging alluring imagery, in which Van Sant stages a couple scenes where the actors are carefully posed and framed as statue figures is quite extraordinary and memorable.
With its stellar young performances by the late River Phoenix and Keanu reeves, the film also has a glorious supporting cast of Chiara Caselli, Flea, Udo Kier, and William Richert as Bob, a homeless man who recreates Shakespeare's Falstaff character from Henry IV. Easily one of Van Sant's finest accomplishments, which ultimately is a tragic love story about Mike Waters (Phoenix), a male hustler who suffers from narcolepsy who falls in love with his best friend and fellow street hustler Scott (Reeves), who only hustles with men on the side to rebel against his wealthy father who happens to be mayor. Scott isn't attractive to men, but Mike falls in love with Scott as they share a lot of experiences together.
One of the best moments in the film involves Mike and Scott sitting around a campfire in which Mike admits his unrequited love to Scott and it's handled with such pathos. Sadly, Mike notices his friendship and love slip away from Scott as their journey progresses as they encounter more people along the way. This is one poetic film, in which Van Sant handles the the material with a understated, rich humanism merged with a style that's floating and equally woozy. Also, Phoenix's performance as Mikey Waters is nothing short of iconic and terrific.
8. Days of Being Wild (d. Wong Kar-Wai)  
For whatever reason, it seems like the only Wong Kar-Wai films modern film buffs ever discuss are In the Mood for Love and Chungking Express (They also need to see 2046, My Blueberry Nights, Fallen Angels, and Happy Together). If they explored deeper, they would discover a film like "Days of Being Wild" that is every bit as exquisitely crafted and emotionally raw as the popular ones. Released in 1991, the film didn't quite reach the artistic or commercial success at the time because the film wasn't the John Woo action film as expected. Even though the film was marketed in Asia at the time with pop-star Leslie Cheung and Hong Kong Andy Lau, it wasn't the commercial action romance as you would expect. While certainly following some of the same action movie tropes, Wong Kar-Wai instead mounted a film that relied more on artistry, atmosphere, human emotion, character depth, and tone. Certainly a precursor to In the Mood for Love, the film's visual boldness still remains inventive decades later. Set in 1960s with cinematography by Christopher Doyle (which was Doyle's and Wai's first collaboration together) the film's green color palette is quite intoxicating.
Days of Being Wild is one of Wong Kar Wai's most memorable and pleasing films. A very erotic film that doesn't contain any sex scenes, a romance that never feels sappy or manipulating,  it's a very heartbreaking film about human longing. With Hawaiian guitar music used in the background along with impeccable shots of sweaty faces living a sultry summer in Hong Kong circa 1960s, and whizzing fans all serve as metaphors for the romantic and lonely tension each of the characters are enduring in the film. The film is interwoven together with a few subplots and characters where each character experiences romantic uncertainty, heartbreak, and loneliness. The highlight subplot focuses on a friendship between a late night police officer (Andy Lau) and a woman (Lai-Chun) who was just dumped by her gangster ex-boyfriend named Yuddi (Leslie Cheung) who jumps from one relationship to the next due his own insecurities. The exchanges between Lau and Lai-Chun are very vulnerable and are some of the most affecting scenes Kar-Wai has ever staged. The very wet and rainy backdrops echo the character's agony and elations on love, especially the monologue Chun delivers on love. All of the scenes involving Yuddy (Leslie Cheung) also resonate, especially the scenes where he travels to the Philippines to find his mother. Every frame in this film is visually arresting and impeccably mounted, as Wong Kar-Wai proved early on he was the modern master of romance.
9. Slacker (d. Richard Linklater) 
Watching this film 30 years later is still fascinating today. Writer-Director Richard Linklater taps into young idealist minds gaining fresh and unique perspectives on culture, democracy, politics, sociology, and even conspiracy theories (Back when they used to be fascinating and not as nonsensical or as overtly agenda driven as they are today). Each character exchange, every character, and the expertly written dialogue in the film is utterly fascinating. Linklater truly transports you to the early 90s in Austin, and you will be amazed how many of the conversations still resonate and feel relevant today. My favorite segment in the film is when the old anarchist character has a superb discussion on what true anarchy is and how anarchist Leon Czolgosz assassinated President William McKinley at the time due to rampant corporatism (State capitalism) and greed oppressing the working class with low wages and no benefits. The brilliance of Slacker is just how naturalistic and endlessly engaging it is, Linklater truly delivers memorable moments and characters with a film I always love to revisit. Certainly one of the greatest cinematic breakthroughs.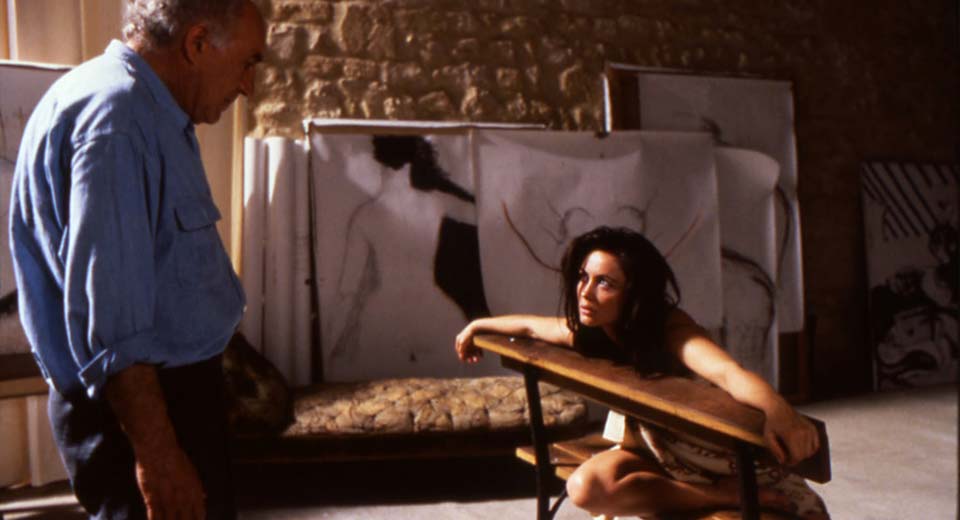 10. La Belle Noiseuse (d. Jacques Rivette)
Intoxicating, delicate, impeccably shot and superbly artful, Jacques Rivette's La Belle Noiseuse is a very long film that offers a lot of treasures–thematic, visual, conceptually, and very aural–It's an ambitious feat about the creative process and just how arbitrary and trivial painting, art theory and art appreciation can really be. 30 years later, the film remains timeless that proved international cinema was even more bold and mature 30 years ago in the marketplace. A film about artistic creation that is very engaging and self-consciously absorbed, La Belle Noiseuse explores issues of aging, insecurity, and the declining fragilities of age and creativity in a compelling and complex way.
The film, which centers around a veteran painter (Michel Piccoli) ends up getting the urge to draw again once he finds spark with a young model (Jane Birkin) who ends up replacing his muse and wife (Emmanuelle Beart) which leads him to complete a painting he hasn't touched in nearly a decade. Crafted when he was in his early 60s, the late Jacques Rivette, you can't help by deny the meta nature of the film. As the film is about a painter in his 60s, Rivette observes an artist who's around the same age of him at the time who's cynical, but still holds repressed creative spark. placing his subjects into a sometimes meandering narrative that is delivered with rich artistry, visually arresting imagery, and austere touches that become distinctive in it's own. Who would have thought watching paint dry would ever be so compelling? Each time Piccoli draws Birkin, you can't anticipate what happens next with their shared inspirations, frustrations, pain, and persistence. La Belle Noiseuse is a masterful study how art and reality reflect these same emotions of despair, hope, age, and pain.
Runners-Up (In Alphabetical Order)
Boyz n the Hood (d. John Singleton)
30 years ago, in 1991, John Singleton made a truly gripping and impressive cinematic debut with Boyz n the Hood. It was a film that brought a lot of instant notoriety for Singleton as the film received 2 Oscar nominations including Best Director and Best Original Screenplay. A truly passionate and expertly directed film about livelihoods surviving day-by-day in a warzone has gunfire and helicopter noises hover over the skyline.
Watching the film 30 years later is even more heartbreaking as America still hasn't improved it's socioeconomic problems that creates crime and desecration that is bred from such hardships. Done without cynicism though, Singleton's film is a truly humane framework that is filled with idealism, rich characterizations, and first-rate performances. Angela Bassett and Laurence Fishburne as Reva and Furious Styles, the divorced parents of Tre (Cuba Gooding Jr.), a young man growing up in South Central LA. The speech about gentrification by Fishburne is empowering, and the film examines just how much issues and problems in the Black community are rooted systemically. I can only imagine if civic teachers wanted to screen this film in schools today, it would automatically be labeled as "Critical Race theory". The film also provides brilliant commentary about SAT scores and standardized testing and how much bias is put into the tests. Ice Cube is also noteworthy in this film as Tre's childhood friend, the character Doughboy.
Concluded with tragedy and redemption, Boyz n the Hood examines a world surrounded by violence and offers a fresh and empathetic perspective on old-fashioned conservative ideas of self-reliance and personal responsibility is sadly the only ticket out in a system that fails to reform itself to move humanity forward.  Boyz n the Hood gives a consensual exploration about human struggles and it's also powerfully moving, shattering, and finally sincere without ever feeling manipulative.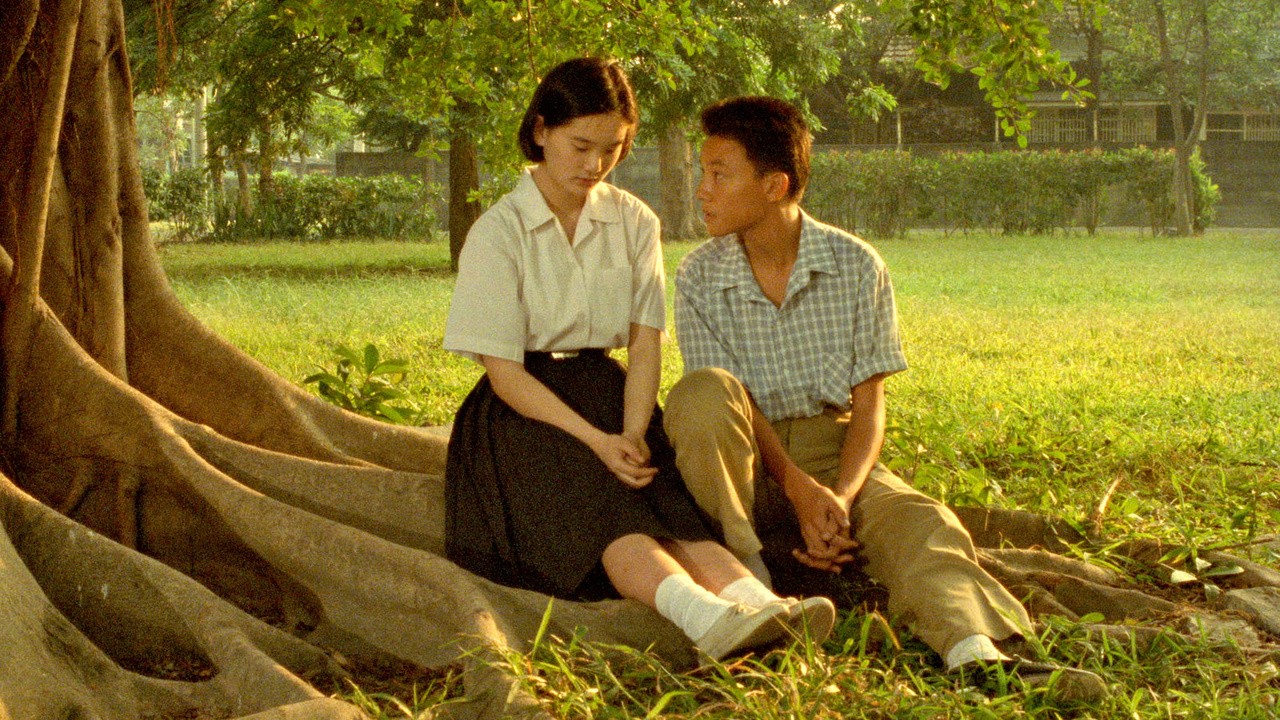 A Brighter Summer Day (d. Edward Yang)
Clocking in at exactly four-hours, Edward Yang's A Brighter Summer Day is a very layered and emotionally complex film Set during the early 60s, just as many rebels of Mao's Communist regime fled to Taiwan , the island part of East land China that started its own subculture and constitutional Republic away from the Chinese Communist Party is a towering masterwork. The film is an extraordinary coming-of-age story that follows many youths living during the historical transition as subculture feels very uncertain. The teenagers form street gangs for a sense of security. The filmmaking is astonishing, and so is the sprawling narrative that recreates a time period with vivid detail and historical insight of Taiwanese culture and history. Yang offers the yarn with social commentary and personal insights where he examines political rivalry, friendships, family dynamics, and other mesmerizing exchanges that involve love, jealousy, and ultimately tragedy. Rich in subtext, hulicinintory in tone, evocative of Taiwan's history and identity-Yang's yarn is an extraordinary and rewarding piece of cinema.
Bugsy (d. Barry Levinson) 
One of Barry Levison's greatest accomplishments, the Oscar nominated film Bugsy is a thrilling and highly engrossing chronicle of crime. Focusing on Ben "Bugsy" Siegel, the infamous mobster who opened Las Vega's very first hotel casino called the Pink Flamingo in the vacant desert that would later become a major US City known as Las Vegas. While quite exactly on the same level as Francis Ford Coppola's The Godfather or Martin Scorsese's Casino or Goodfellas, Bugsy is still every bit as engaging and exuberant as those renowned films. In one of his greatest roles, Warren Beatty plays Bugsy with great charisma and equal ruthlessness as a man that is part killer, part ambitious visionary. Anette Benning is also first-rate as Virginia Hill, Bugsy's mistress that is part femme fatale, also part visionary. The film also has stellar supporting performances from both Ben Kingsley and Harvey Keitel. It may not have the scope of The Godfather, but Levinson delivers a alluring, bruising experience on boldness and spiral violence the life of crime brings once the lifestyle spirals out of control.
The Comfort of Strangers (d. Paul Schrader)
One of Schrader's most elegant, sexually charged, and shocking films to date is an evocation of the old world confronting the new world. Crafting the film with the mood of a erotic thriller merged with elements of a horror film, Schrader directed a Harold Pinter Script that is based on a Ian McEwan novel, and it's certainly Schrader's most misunderstood and underrated. The film has a first-rate cast that includes Christopher Walken, Natasha Richardson, Rupert Everett, and Helen Mirren. The film is very intriguing and mysterious, and is crafted almost like a Brian De Palma or Bernardo Bertolucci film. The film uses the beautiful city of Venice as the back drop, with brilliant foreshadowing that ends in a shocking finale of the camera pulling back to reveal one of Schrader's most devastating images of his career. The conceptual artistry in this film only proves just how much of a craftsman and visual artist Schrader really is. Out of all of Schrader's films, this is the most macabre and disturbing that features a brilliant score by the great Angelo Badalamenti.
Hearts of Darkness: A Filmmaker's Apocalypse (d. Fax Bahr, Eleonor Coppola, George Hickenlooper) 
Eleanor Coppola's personal portrait behind-the-scenes chronicle of her husband's, Francis Ford Coppola's production of Apocalypse Now was eventually handed over to young filmmakers George Hickenlooper and Fax Bahr who all collaborate in what feels like Francis Ford Coppola's swan song to filmmaking–at least to something so passionate and ambitious like Apocalypse Now, which now remains the last masterpiece Francis Ford Coppola would create. The plight of the filmmaker is always on display, as murphy's law in the documentary's subject highlights how everything went wrong–went wrong. The film is a critique rather how outside forces-whether it's studio's, the news media, and even potential collaborators always bring burden to the filmmakers vision. In it's core, Hearts of Darknes  is a portrait of an artist at war with his own war movie, but it's also a study on persistence in just how a visionary like Francis Ford Coppola defied all odds. It chronicles how Coppola overcome his own anxieties, doubts, and hysteria from his trouble production that involved heart attacks, delayed schedules, civil wars near the set, over budgeting, and a whole shield of other problems that took nearly 3 years to complete. All of the trials and tabulations of the film set reveals the labor of love along with the the deep lines filmmakers sometimes have to cross to create a fully realized work of art.
The Lovers on the Bridge (d. Leos Carax)
Built on sensual interplays and exchanges between two characters–Alex (Denis Lavant), a homeless circus performer who has a drinking problem, and Michelle (Juliette Binoche), a painter he encounters on the streets who is slowly going blind. Set on Paris' oldest bridge, the Pont Neuf, French filmmaker Leos Carax energetic and unique love story The Lovers on the Bridge holds undeniable power. By exploring the power of perception and feeling, Carax uses a voluptuously language of expertly staged scenes that's conflates his own love of cinema. Channeling a mix of of Godard and Hollywood musicals in his own way, Carax finds a serene harmony in his framework where he visually and narratively captures the universal feeling of unspoken longing that is tuned to find a compassionate ode to the lonely, unstable vagrant lifestyle.
Honorable Mention (In Alphabetical Order)
An Angel at the Table (d. Jane Campion)
Beauty and the Beast (d. Gary Trousdale and Kirk Wise)
Cape Fear (d. Martin Scorsese)
City Slickers (d. Ron Underwood)
The Double Life of Veronique (d. Krzysztof Kieślowski)
Europa Europa (d. Agnieszka Holland)
The Fisher King (d. Terry Gilliam)
Grand Canyon (d. Lawrence Kasdan)
Ju Dou (d. Zhang Yimou)
Life is Sweet (d. Mike Leigh)
Naked Lunch (d. David Cronenberg)
Once Upon a Time in China (d. Tsui Hark)
Paris is Burning (d. Jennie Livingston)
Point Break (d. Katheryn Bigelow)
The Rapture (d. Michael Tolkin)
Thelma and Louise (d. Ridley Scott)