1993 was a remarkable year, a year where Schindler's List dominated the conversation and held a critical consensus of being the film of the year that went on to win 7 Academy Awards, including Best Picture and Steven Spielberg's first Best Director Oscar (the second being Saving Private Ryan in 1998). While detractors have built up over the years, Schindler's List is still one of the most respected Best Picture winners in Oscar history. 1993 was an astounding year where blockbusters had both spectacle and brains (Cliffhanger, Demolition Men, Jurassic Park), and honestly, so many films like The Age of Innocence, Dazed and Confused, Naked, The Piano, and The Remains of the Day don't feel dated today because they still have a timeless quality to them. Even Robert Altman's prevented his adaptation of Raymond Carver's novella from feeling dated because of just how formally innovative, spontaneous, and universally humane the execution feels. Like most years, it was a splendid year of great international films and small indie films, stellar animated films, and most of the great films of 1993 continue to live in our subconscious today as most of the films explored compassion and kindness and traveled back to bygone eras to either celebrate or confront the past. Like I do today with my year-end lists as well as my retrospectives, I go by the U.S. theatrical release dates to determine a film. In some cases, if a film was released a month or two after its release, I go by country of origin. For the most part, in 1993, distributors and studios did a vastly superior job than most years in getting films released in a 12-month time frame. Here are my favorite films of 1993:
1. Schindler's List (d. Steven Spielberg)
30 years later, Spielberg's Schindler's List is still a triumph of hope and survival. While the film has its unfair share of detractors who claim Spielberg merges the harrowing with the "sentimental," Spielberg's historical drama on the holocaust takes an exceedingly heartbreaking story and translates it into one of deep humanism while plunging the viewer into the horrors of the holocaust. It really is a deeply engaging and intricate movie. You understand what is at stake, and Spielberg pays a humane tribute to the victims and survivors who endured such brutality. It's Spielberg's most artful and essential film he has ever delivered, and it's filled with an equal number of harrowing moments and some hopeful ones. It seems to have many layers to the characters as well. Liam Neeson plays Oskar Schindler, the German industrialist and member of the Nazi Party who ended up denouncing the party and becoming a humanitarian who ended up saving the lives of his Jewish employees. Ambitious, potent, and piercing all at once, Schindler's List will live on as a courageous and vital piece of cinema.
2. Short Cuts (d. Robert Altman)
Too often, I contemplate whether Robert Altman's Short Cuts should be placed at the top of my 1993 list with Schindler's List; ultimately, they are nearly tied. Easily one of Altman's greatest endeavors, this compelling large ensemble of many loose characters who cross paths during the course of a week in Los Angeles is a return to his sensibilities that made Nashville such a masterpiece. It contains so many tonal shifts throughout the film, ranging from satire to absurdity all the way to fierce tragedy, while finding deep resonance and sincerity along the way. With that, the film never feels jarring or inconsistent. It's a pitch-perfect adaptation of Raymond Carver's collection of short stories found in his brilliant novella of the same title. There isn't one wasted character or moment in Altman's 3-hour magnum opus, which features a stunning cast that is too large to list here, and it's for certain Altman's most fully realized work of art just after Nashville. This is a sublime film about the shifting dynamics of relationships, the disconnect between parents and their children, and the continuous forces of life. It certainly paved the way for P.T. Anderson's sprawling Magnolia, and I hope more die-hard P.T. Anderson fans discover his cinematic roots here with Altman's Short Cuts.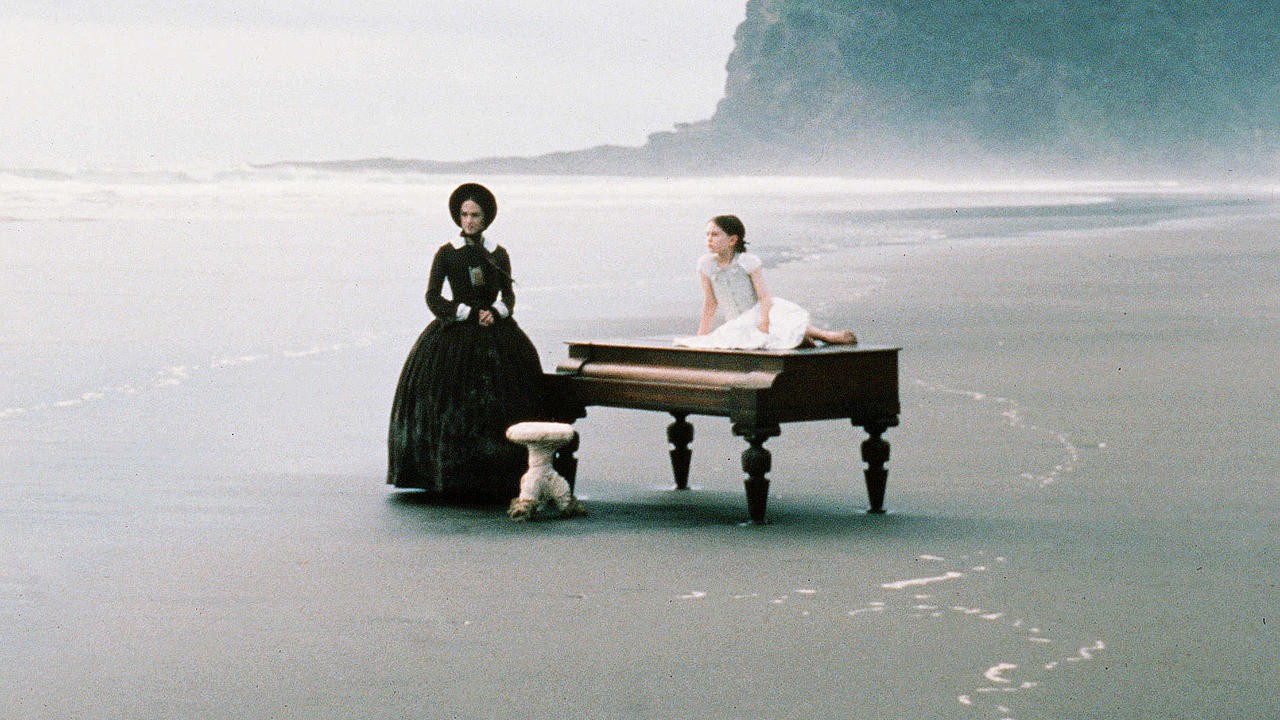 3. The Piano (d. Jane Campion) 
Jane Campion became only the second woman in Oscar history to be nominated for Best Director, just after Lina Wertmüller's history-making nomination for Seven Beauties. In her third feature, Campion's The Piano was a raw and intricate romantic drama. With impeccable craftsmanship and alluring visuals, Campion's The Piano is a timeless milieu of desire and suppression, and her style still conveys a luminous impact. Besides Denis, no other filmmaker crafts the sensual beauty and intimacy of characters as inviting and raw as Campion does. In the film, which is about a traumatized mute pianist (Holly Hunter) who moves to New Zealand with her young daughter (Anna Paquin) as part of an unwanted arranged marriage with a land spectator (Sam Neil), she finds herself romantically involved with a local villager (Harvey Keitel). Campion, who wrote the screenplay, won the Oscar for best original screenplay, while Hunter and Paquin both won for their superlative performances. Ever since, The Piano has been regarded as one of the best films from the 1990s while never slipping into forgettability due to just how hauntingly exquisite the film really is.
4. Three Colors-Blue (d. Krzysztof Kieslowski)  
A highlight of 90s cinema, Krzysztof Kieslowski's brilliant entry to his Three Colors Trilogy takes an exceedingly sorrowful story about grief and elevates it into an intricate and atmospheric movie. It's delicate, but never manipulative, as it's filled with human complexities, rich ambiguities, and sharp observations. It manages to generate deep humanism about the grieving process through honest characterizations and pathos. There are so many layers to Juliette Binoche's Julie, who is haunted by grief after surviving a tragic car accident that took the lives of her musician husband and young daughter. Upon healing, she begins to live a life of bitterness and uncertainty until she is pulled back into a sense of rationality once she encounters various strangers from her husband's past who give her a sense of closure. Three Colors: Blue is one of those remarkable films that you process something new upon each viewing due to its sinuous effect on the human psyche.
5. The Remains of the Day (d. James Ivory) 
Out of all the films I revisited, this one surprised me the most. Having not watched The Remains of the Day since my teenage years, I used to just write-it off as a routine Oscar period piece. However, years later that I'm older and wiser I was genuinely devastated by the emotional pull in the film. The film captures unspoken longing and unrequited love with shattering vigor and remorse. Merchant James Ivory offers a humane look at class structures, with all his facets, just how many missed experiences arise due to such structures. Every bit as contemplative on the theme of romantic regret as any Wong Kar-Wai film, Ivory's period drama is a masterclass of storytelling and acting. The film's finest scene involves the butler Mr. Stevens (Anthony Hopkins) reading quietly alone with a book as his nightly ritual of reading is disrupted by the estate's maid Miss Keaton (Emma Thompson). The human connection and unspoken love between them both is unstated, but their chemistry ignites. The exchanges between Hopkins and Thompson are followed by many other standout moments that reveal so many truths about human loneliness. It's an unforgettable idyll that will leave you crushed.
6. Naked (d. Mike Leigh)
Certainly Mike Leight's most uncompromising and unhinged film. Emotionally raw and potent from start to finish, this character study is unwieldy, a bit uncomfortable, and as highly stylized as a film noir, but also nuanced, compelling, and eventually resonant. Like his other great films, Secrets and Lies, Happy-Go-Lucky, and Another Year, Naked is an emotionally powerful film about deeply flawed and isolated people. With Naked, Leigh goes into darker terrain about the toxicity of misogyny and the harm it creates not only to women but the self-harm it creates as well. Leigh is bold enough to make a film about such uncomfortable truths, even in 1993, and today it plays out even more relevantly as this behavior is further scorned but still explicit in corners of society. The film is about an unemployed transient named Johnny (David Thewlis), who goes on nightly rages, gaslighting and combating different strangers throughout the night in London with his sharp intellect and egocentrism. While Johnny is a very grueling, unlikable character, you can't help but be invested in every exchange he has throughout the course of his nocturnal adventures through the night. You actually are pulling for him, and once his ex-girlfriend Louise (Lesley Sharp) aids his swollen ankle in the bathroom, you can sense some level of genuineness inside. However, Mike Leigh doesn't give simple solutions or easy answers; his ambiguities allow the audience to work for it, and the result is profound.
7. Farewell my Concubine (d. Chen Kaige) 
Chinese filmmaker Chen Kaige's most celebrated film of his career is also his most ambitious and sprawling. With a deep vision and grandiose scope, Kaige's film is a beautiful love letter to art, culture, and collaboration. It offers vivid glimpses of history with Japan's occupation of China during World War II, and Kaige boldly explores the draconian side of the Chinese Red Guard in the aftermath of China's Communist Revolution in how the concubines were scolded and censored, where the Communists saw the artform as a sign of bourgeois decadence. Covering the course of 50 years, the film is about a friendship between two concubines, Cheng Diey (Lesie Cheung) and Duan Xailu (Fengryi Zhang), who started training the concubine art form at a young age at the Beijing Opera House. As children, they are trained for it all the way up into their elder years. On stage, they play out a female and male romance about being in love. Cheng eventually finds romantic feelings for his co-star Duan. They find themselves going through complicated stages of their friendship and careers as China goes through unforeseen changes both socially and politically. The film is expertly executed, rich in historical perspective, and undeniably compelling. It's a visually arresting one, with many standout moments of greatly staged Concubine sequences that range from spectacle to dreamlike. This is an elegiac movie that deserves a Blu-ray release and many more viewings.
8. Carlito's Way (d. Brian De Palma) 
On the surface, Brian De Palma's Carlito's Way sounds like a rehash of Scarface, especially with its deliberate casting of Al Pacino as a gangster of Latino descent (this time from Porto Rico). But Carlito's Way is far less sensationalistic, rawer, and just all around a better-crafted film. This one has a stronger moral compass, one that is nearly angelic as Carlito (Pacino) attempts to reinvent his life away from crime but keeps getting pushed back into it as tragic consequences inevitably await him. Especially after getting entangled in his lawyer and friend Dave Kleinfeld's shady dealings with the mob, Carlito feels obligated to partake in a prison escape off Riker's Island that goes awry after Dave's quest for power and revenge is jubilated. This is one of De Palma's most thrilling films of his career, one with many great set-pieces, including the third act at Grand Central Terminal, which is possibly De Palma's most expertly staged sequence of his impressive career. This is one of the more somber explorations of crime as well. It's certainly the most mature of all of De Palma's crime movies, in its struggle in attempting to find atonement and redemption, realizing that it's unattainable.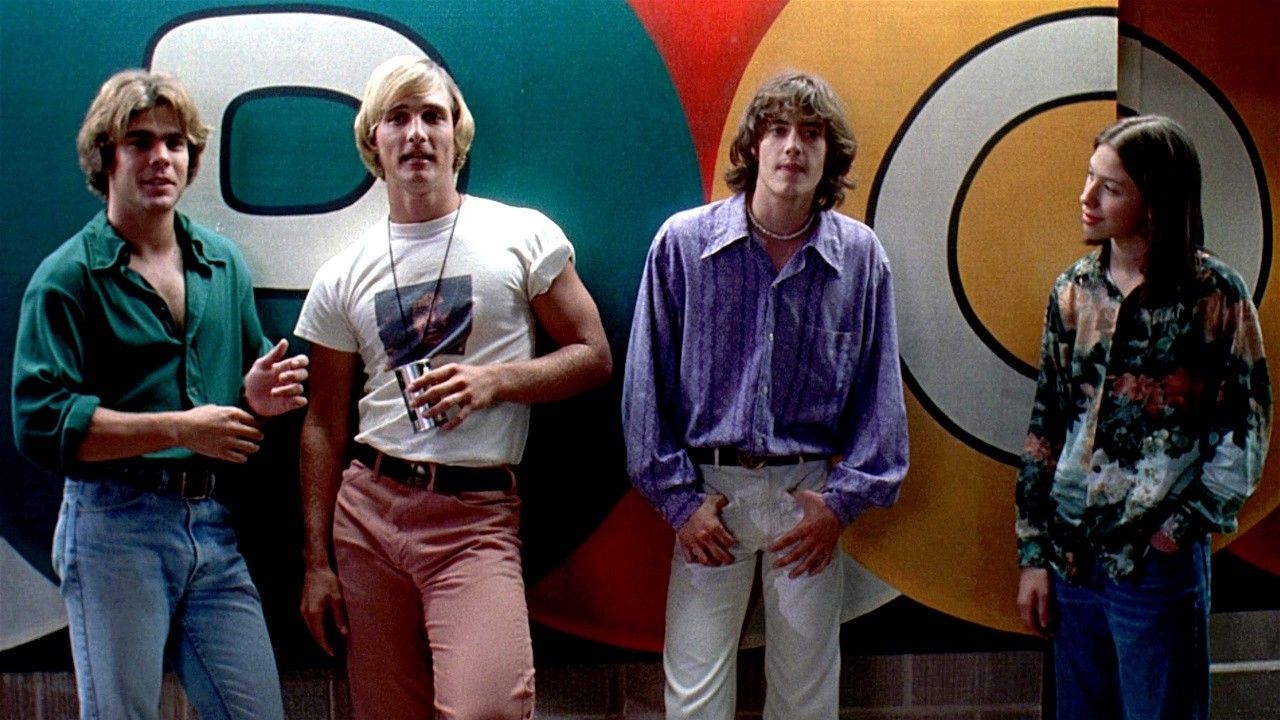 9. Dazed and Confused (d. Richard Linklater) 
Fresh off his indie success with Slacker, this was the film that put Richard Linklater in the mainstream eye, and the film has remained a beloved classic among audiences and critics ever since. Linklater has been able to enjoy the luxury of bouncing between studio and personal projects ever since, and his films such as Boyhood and his Before Trilogy (Before Sunrise, Before Sunset, Before Midnight) have all gone on to stand the test of time. But Dazed and Confused is the one that seems to be the one film that everybody you know has seen. The defining hangout movie, which is an ensemble piece that plays off the structure of George Lucas's American Graffiti, is a hilarious coming-of-age movie that follows the day of a group of teenagers in Austin, Texas, as they celebrate the very last day of school in 1976. It's an exuberant chronicle of a time and place, one that takes back to an era of incoming freshmen getting bullied by seniors in pool halls and outside keg parties and standing up against vicious bullies. It's also a film of spirit and great energy, and Linklater celebrates a pivotal time of exuberance just before adulting.
10. Jurassic Park (d. Steven Spielberg) 
Jurassic Park was a defining piece of 90s cinema; it's also a defining piece of the great Steven Spielberg's career as well. 1993 was an extraordinary year for cinema, and I made sure to save a slot for it here. Spielberg starts out his larger-than-life adventure in traditional fashion by hooking you with a thrilling beginning and building his characters well with a series of engaging expositions, and then out come the dinosaurs, where many still hold up to today's standards. From the raptors chasing its characters to the T-Rex rain sequence all the way to the nail-biting third act, Jurassic Park still remains the greatest entry in the franchise, with mostly lukewarm and mediocre sequels that have come since. No other sequel has been able to recapture the ambience of the first. On top of it all, Jurassic Park still awes and exhilarates, but it's also a simple reminder of just how self-destructive humankind can be when trying to play God.
Runners-Up (In Alphabetical Order)
The Blue Kite (d. Tian Zhuangzhaung) 
Even though this film was released in US theaters in March of 1994, and it made Roger Ebert's top 10 list in 1994, I never got to see The Blue Kite until the 2000s because my local VHS store didn't stock it in the 90s. I didn't see the film until the Kino Lorber released the DVD in the mid 2000s. Exception to my own rules, I decided to just stick to the 1993 festival date like most modern film buffs do with their list's. Since then, we never had a Blu-ray, and I'm hoping one day Kino or Criterion release it. It will certainly save the legacy of this courageously powerful film, one that got banned China upon its release by its writer/director Tian Zhuangzhuang who makes no compromises in its critique of the Chinese Communist Party and their long history of draconian oppression. The film is told from the perspective of a young boy, Tietou (Tian Yi), which explores the fate of his Beijing family and his community as they experience the political changes during the 50s and 50s. Like, Farewell My Concubine, it's a luminous epic about facing adversity during China's aggressively political and social changes.
Falling Down (d. Joel Schumaker) 
A grim, shattering tragedy about a middle-aged man's demise as society pushes into self-destruction with a versatile Michael Douglas as an unemployed defense government worker named William or referred to in the credits as D-Fens, who is recently divorced, finds himself in a day of chaos and mayhem as he hikes across Los Angeles after he abandons his car during a traffic jam on a highway. D-Fens just wants to get to his young daughter's birthday party, even if his ex-wife Beth (Barbara Hersey) has a restraining order against him. As he expedites through the city, he finds himself having brutal confrontations with a bigoted army surplus store owner, gang members, fast food workers, and a Korean grocery store owner, whom he feels overcharges for a can of soda among. William finds his tensions escalating to the point where his encounters become more violent as the day goes on. Meanwhile, a dedicated veteran cop who is set out to retire named Pendergrast (Robert Duvall) ends up piecing the puzzle together of William's motivations and his potential whereabouts during the course of a hot summer L.A. day. The late Joel Schumaker and writer Ebbe Robe Smith paint a deeply disturbing and equally tragic portrait of what potentially happens when people reach their boiling point.
Groundhog Day (d. Harold Ramis) 
Harold Ramis's cleverly amusing and thoughtful fantasy comedy about reliving the same day over and over again is a highlight of the 1990s. It asks, What can we learn about ourselves and others through the concept of time? It also ponders: how can we learn from others and make impacts on a whole community if we truly value ourselves and others? Bill Murray turns in a superb performance as Phil Connors, a conceited weather reporter who finds himself trapped inside of an endless time loop, waking up to the exact day of him covering a Groundhog Day event in a small Pennsylvania town. At first, he uses it to his advantage, only for his own selfishness to backfire. The more caring and thoughtful he becomes, the better outcomes he notices not only for himself but for others, including a community. Andie Macdowell is also outstanding, as is his producer Rita, with whom he ends up falling in love after many failed attempts. Both charming and uproariously funny, I always smile when I think of this timeless classic.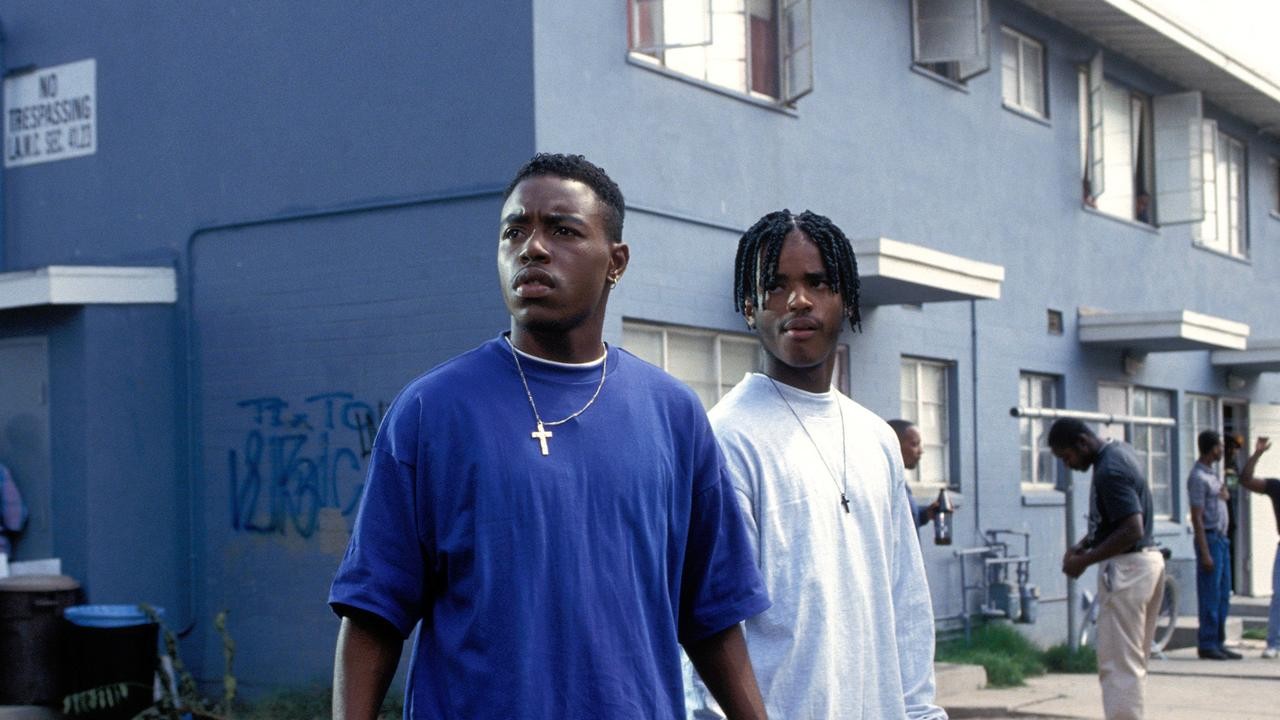 Menace II Society (d. Allen Hughes and Albert Hughes) 
The debut film by the iconic Hughes Brothers (Dead Presidents, From Hell, and The Book of Eli) was an instant classic during the wave of hood films in the 1990s. It's a grim chronicle of teenage crime in southern Los Angeles. Through powerful storytelling and realistic direction, the Hughes brothers emerged right off the bat as skillful filmmakers, even garnering an Independent Spirit Award nomination for Best Director and Best First Feature. The film is harrowing, not one detail feels compromised, and it delivers gritty insights on how socioeconomic inequalities lead to such segregation and tragic mayhem. The performances across the board by Tyrin Turner, Jada Pinkett, and Larenz Tate all electrify.
A Perfect World (d. Clint Eastwood) 
Cint Eastwood brilliantly tapped into writer-director John Lee Hancock's sophomore screenplay with first-rate results. For starters, the script deconstructed the anti-hero archetype quite brilliantly with the character of Robert "Butch" Haynes (Kevin Costner), who is an escaped felon on the run from a Texas state prison. Butch ends up kidnapping a young boy named Philip (T.J. Lowther), and they embark on a cross-country trip across Texas as law enforcement is closing in on them. One of which is a dutiful Texas Ranger, Red Garnet (Clint Eastwood), who quickly realizes that Butch is indeed protecting the boy as if he were his own son. With Lee Hancock's writing and Eastwood's execution, both the characterization and performance by Costner are filled with deep empathy and nuance. While, at his core, he is a criminal with a heart of gold who takes heroic stands against child abuse and stands up for young Phillip and other kids he notices being abused, he's still a man of deep afflictions that bring out his inner demons. The parallel narratives between both Costner and Eastwood are both equally engaging, which leads to an inevitable climax that becomes the stuff of Shakespearean tragedy.
True Romance (d. Tony Scott) 
True Romance (d. Tony Scott) 
When I first saw Pulp Fiction at a second-run theater in the summer of 1995, before its VHS release in September that year, it really changed my life. From there, I was addicted to independent and international cinema. I was very dazzled at the very young age 13 and, when I found out that Tarantino had written the screenplay for another crime movie titled True Romance, which was directed by Tony Scott, I hurried up and rented it on the spot at my local video store. Yes, I know I shouldn't have been watching Tarantino movies in my younger teen years, but my parents made an exception because they knew I was watching cinema for the arts, and it kept me out of trouble. Years later as an adult, True Romance still exhilarates me now just as much as it did then. The film, for which Tarantino's writing channels Bonnie and Clyde as well as to Hong Kong shoot-em-ups. While it's directed by the late Tony Scott and executed with his unique visual flourishes and kinetic pacing, it still feels like a Tarantino film. It's filled with his cinematic language, his influences, and homages, and it features a large ensemble of memorable criminal characters with a first-rate cast of Christian Slater, Amanda Arquette, Brad Pitt, James Gandolfini, Gary Oldman, Bronson Pinochet, Christopher Walken, Tom Sizemore, Chris Penn, and Tom Sizemore. In just the writing alone, you can sense Tarantino's sheer love for cinema, which has carried on since.
Honorable Mention (In Alphabetical Order)
The Age of Innocence (d. Martin Scorsese)
A Bronx Tale (d. Robert De Niro)
Belle Epoque (d. Fernado Trueba)
Cronos (d. Guillermo Del Toro)
El Mariachi (d. Robert Rodriguez)
Fearless (d. Peter Weir)
The Fugitive (d. Andrew Davis)
In the Name of the Father (d. Jim Sheridan)
King of the Hill (d. Steven Soderberg)
Madadayo (Akira Kurosawa)
Philadelphia (d. Jonathan Demme)
The Puppet Master (Hou Hsiao-hsien)
The Story of Qui Jui (d. Zhang Yimou)
The Wedding Banquet (d. Ang Lee)
What's Eating Gilbert Grape (d. Lasse Hallstrom)
Other Notable Titles: Abraham's Valley, Batman: Mask of the Phantasm, Benny and Joon, Blue, Cliffhanger, Cool Runnings, The Dark Half, Dave, Demolition Man, Dream Lover, The Firm, From the East, Geronimo: An American Legend, Grumpy Old Men, Hard Target, Household Saints, The Joy Luck Club, Judgment Night, In the Line of Fire, Iron Monkey, Kalifornia, Like Water for Chocolate, Mac, Manhattan Murder Mystery, Map of the Human Heart, Matinee, Mrs. Doubtfire, Much Ado About Nothing, The Nightmare Before Christmas, Orlando, The Pelican Brief, Poetic Justice, Rich in Love, Robin Hood: Men in Tights, Ruby in Paradise, Rudy, The Sandlot, The Scent of Green Papaya, Rich in Love,  Searching for Bobby Fisher, Shadowlands, Six Degrees of Separation, Sleepless in Seattle, The Snapper, Sonatine, Thirty Two Short Films About Glenn Gould, This Boy's Life, Tombstone, Twenty Bucks, What's Love Gotta Do it with It
Don't worry, Calendar and Wild Reeds is featured in the 1994 Retrospective list.