With fall just around the corner, it's hard to determine just how many of the exceptional films I mentioned below will make the final top 10 list at the end of the year. One thing is for sure thought, the 2021 fall movie line-up appears to be another impressive lineup that consists of many first-rate artists  releasing new works where so many films were pushed back for so long due to Covid-19. Will we get another round of masterpieces in the same year again from Sean Baker and P.T. Anderson? Just four years ago Phantom Thread and The Florida Project were triumphs up there as they stacked up endless awards with numerous top ten lists and film awards, can both of these auteurs recapture the artistry from that great  year? Now with the movie theaters opening back with confidence, it appears we are semi-back to normal with adequate theatrical releases, where HBO Max is still releasing their titles the same day in the theater. Now with lockdowns easing, vaccines being rolled out, but with new variants emerging, let's hope the cinemas can survive the ongoing pandemic and political  polarization regarding public health safety. The good news though, the movies are putting up some real box-office numbers in this pandemic world we now inhabit. It will be up to our own personal responsibilities in making sure we keep the theaters from locking down again.  Here are 18 or 19 very exciting films that hold a lot of promise in the fall season.
1. Licorice Pizza (d. Paul Thomas Anderson)
My most anticipated film of the year. I will always put high bets on P.T. Anderson, and how can one not? There is already Oscar buzz that this could finally be the year where PTA could win his long overdue Best Director Oscar. The maestro of such masterpieces as Boogie Nights (1998), Magnolia (1999), Punch Drunk Love (2002), There Will  Be Blood (2007) and Phantom Thread (2017) has only been nominated twice for Best Director in the past, in which he lost to the Coen's in 2008 (No Country for Old Men over There Will Be Blood) and Guillermo Del Toro in 2018 (The Shape of Water beating out Phantom Thread). With or without the victory, it is certain that Licorice Pizza will be visually and technically impressive. As of right now, very little is known about the film other than P.T. is going back to his San Fernando Valley roots and back to the 70s , in which P.T. Anderson has explored before in Boogie Nights and Inherent Vice (2014). In fact, the film in many ways sounds like Boogie Nights as it's about a high school student who becomes an actor in the 70s, is this a companion piece to Boogie Nights that explores the film industry over the adult entertainment industry? The film will have an ensemble that stars Bradley Cooper, Cooper Hoffman (son of the late Phillip Seymour Hoffman), Alana Haim, Skyler Gisondo, Sean Penn, Tom Waits, and film auteur Benny Safdie. With P.T. Anderson's track record, this will certainly be a cinematic event for all diehard cinephiles this year.
Release Date November 26th, 2021 Limited December 25th Wide
2. Red Rocket (d. Sean Baker)
Sean Baker's The Florida Project was my pick for the very best film of 2017, 4 years later the film still haunts me to the core with its human trajectory on modern America poverty. Continuing his style of social realism, Baker's latest Red Rocket had it's word premiered to really strong reviews at Cannes. Often using non-professional actors for his films, he has decided to to change things up this time as he casts comedian Simon Rex as a washed up porn star who leaves Los Angeles and travels back to his hometown of Texas City, Texas as he attempts to reconcile people he is disconnected with. If the film measures up the humanity and empathy that was found in The Florida Project Baker could be paving the way for another compassionate masterpiece.
Release Date: Dec 3rd, 2021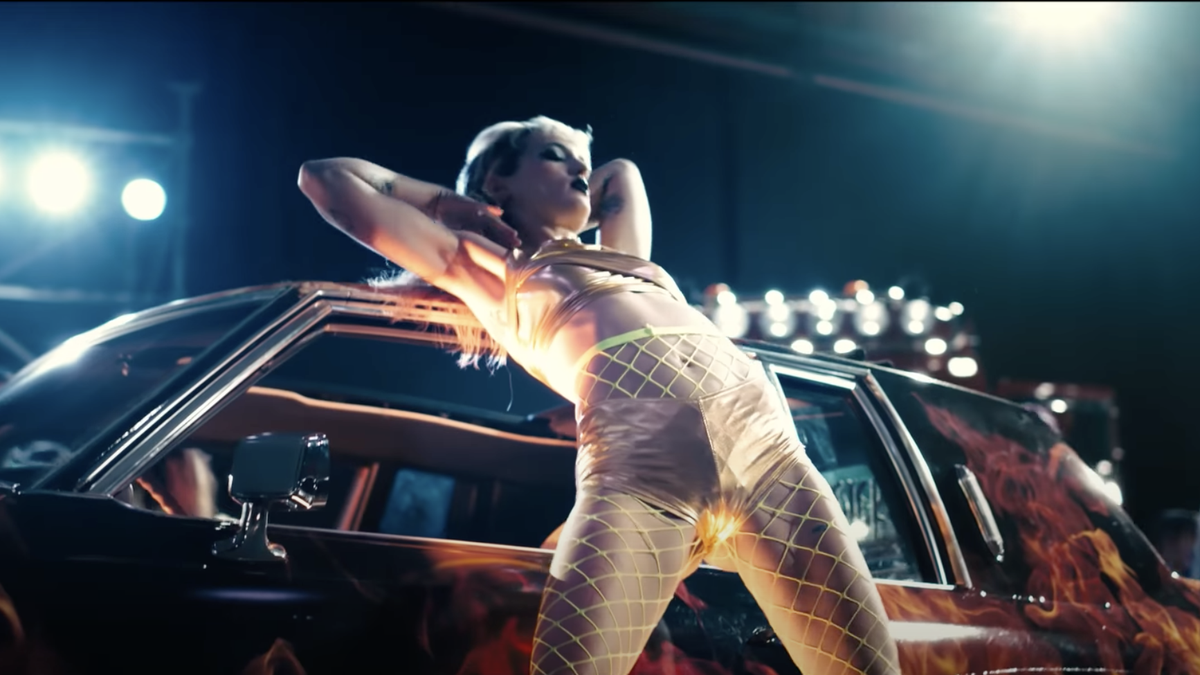 3. Titane (d. Julia Ducournau) 
Following the impressive debut of her cannibal horror film Raw, French filmmaker Julia Ducourna took home the prestigious Festival de Cannes Palme D'Or award in July. With buzz that this film is audacious and shocking, the premise alone sounds bizarre about a serial killer woman who is impregnated after sex with a car, posses as the adult version of a missing boy who went missing a decade earlier, and then moves in to boy's still-mourning father. Outside of that, there is very little I know about the film other than the trailer looks challenging, memorable, and deep in psychoanalysis. Just as Titane was the talk of Cannes over the summer, it will certainly be discussed and very much debated in the fall season.
Release Date: October 1st, 2021 Theaters
4. Memoria (d. Apichatpong Weerasethakul)
Acclaimed Thailand filmmaker Apichatpong Weerasethakul is certainly an artist and auteur of our time. With his dreamlike and otherworldly films that hypnotized you into a trance with Tropical Malady (2005), Uncle Boonmee Who Can Recall His Past Lives (2011) and Cemetery of Splendor (2016), this is Weerasethakul's first dive into a film outside his native country, which follows a woman (Tilda Swinton) who is attempting to find a bizarre sound that she can only hear. With his past works about the natural world colliding with the modern world in terms of technology, and how it undermines out intuition and spiritual consciousness, there is no doubt Weerasethakul will create another framework of lyrical and hallucinatory beauty that will only serve more patient and advantageous filmgoers who would prefer a break from all the blockbuster noise and superheroes.
Release Date: Fall TBD Limited Theaters
5. The French Dispatch (d. Wes Anderson)
As we live in an era where the truth is attacked and journalists are labeled "Enemy of the people," Wes Anderson's has decided to pay tribute to journalists and The New Yorker that is set in an outpost in a fictional twentieth century French town. Anderson's film will certainly bring his signature style that was met to some great acclaim, as well as to some detractors who feel his style is getting tiresome. Regardless, Wes Anderson has a first-rate track record with many great films, and this will certainly offer his meticulous aesthetics and eccentric characters that will certainly satisfy his base.
Release Date: October 22nd Theaters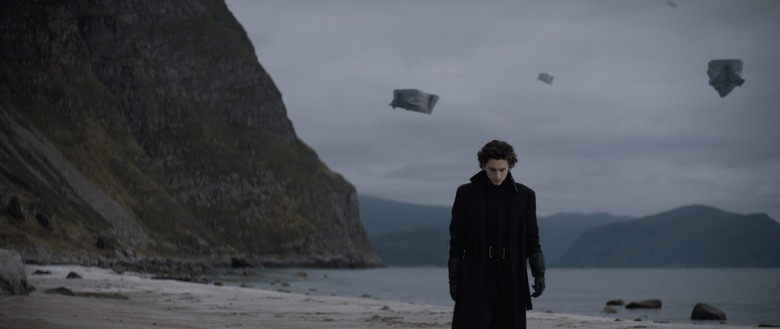 6. Dune (d. Denis Villeneuve) 
Already pushed back twice due to the pandemic, Dune was in my Fall Movie Preview last year, and sadly it was announced that it was going to be pushed back, and it was going to be released on HBO Max the same day of the theaters that already has acclaimed filmmaker Denis Villeneuve irritable about the decision. Regardless how one chooses to watch it, Dune should be one to seek out on the largest screen imaginable. Denis Villeneuve easily made a mark for himself in the previous decade, both with thrillers with films like Prisoners and Sicario, and he made a splash in the sci-fi genre with such films as Enemy, Arrival, and Blade Runner 2049, and now he takes on perhaps the challenging science fiction story of all time: Frank Herbert's Dune. Source material that is so bold and visionary that even David Lynch failed at his adaptation of it, and Alejandro Jodrowsky could never get his vision truly off the ground. It's like the Don Quixote of sci-fi filmmaking. Villeneuve has a first-rate cast that consists of Timothee Chalamet, Oscar Isaac, Zendaya, Rebecca Ferguson, Josh Brolin, Javier Bardem, Charlotte Rampling, and Stellan Skarsgard.
The film will certainly be bold as it will hold such high expectations and eagerly awaited patience. Villeneuve is coming fresh off Blade Runner 2049, which was that rare studio movie that also felt like a mature art-house film. If Villeneuve can carry through his visual and conceptual momentum that was on full display in Blade Runner 2049, this will no doubt be a sci-fi movie for the ages.
Release Date: October 22nd, 2021 Theaters and HBO Max
7. A Hero (d. Asghar Farhadi)
After making a remarkable splash with A Separation (2011), Iranian auteur Asghar Farhadi has since continued to make very impressive social melodrama's since. His recent film, A Hero generated a lot of acclaim at Cannes in July, with many reviewers claiming that its strongest film yet, or at least his best since A Separation. Farhadi continues his socialism realism once again, as the  film follows a prisoner named Rahim, who is released for a few days who attempts to clear his debts that put him in prison, which only leads him deeper into troubles
Release Date: 31, 2021 (Limited)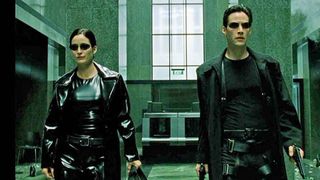 8. The Matrix Resurrections (d. Lana Wachowksi)
Finally slapped with the title The Matrix Resurrections, the fourth Matrix film will not be co-directed by Lilly Wachowski–but the good news is that her sister Lana is still behind the camera. The script is co-written by Lana Wachowski and by writers David Mitchell and Alekasnser Hemon who worked on the Netflix series Sense8 together. Aesthetically the film is supposed to be different too, with reports of a more loose and visceral style that echoes the work of Alejandro G. Inarritu. The plot has been kept secret, however, Keanu Reeves and Carrie-Ann Moss have reprised their roles, and there is a stacked cast that consists of Jada Pinkett-Smith, Lambert Wilson, Yahya Abdul-Mateen II, Neil Patrick Harris, and Christina Ricci. Hopefully this Matrix can hold up to the original.
Release Date: December 22nd, 2021 (Theaters and HBO Max)
9. The Tragedy of Macbeth (d. Joel Coen)
Throughout film history, there have been endless adaptations, retellings, and interpterion's of William Shakespeare. Some modernize it, others stay true to the period, and some revise it, and it will be fascinating to see where he goes with the film, and how Joel can pull off his feature without brother Ethan penning or on his side. It will also be quite fascinating to see Denzel Washington as the Macbeth and Frances McDormand as the cunning Lady Macbeth. Shot in black-and-white, and supposedly like a  period piece noir-thriller and we know how great Joel Coen is with black-and-white noirs with some shades of German Expressionism, hopefully the stylistic choices and sensibilities holds up to the potential because that holds a lot of artistic promise from one cinema's greatest voices.
December TBD: Theaters and Apple TV+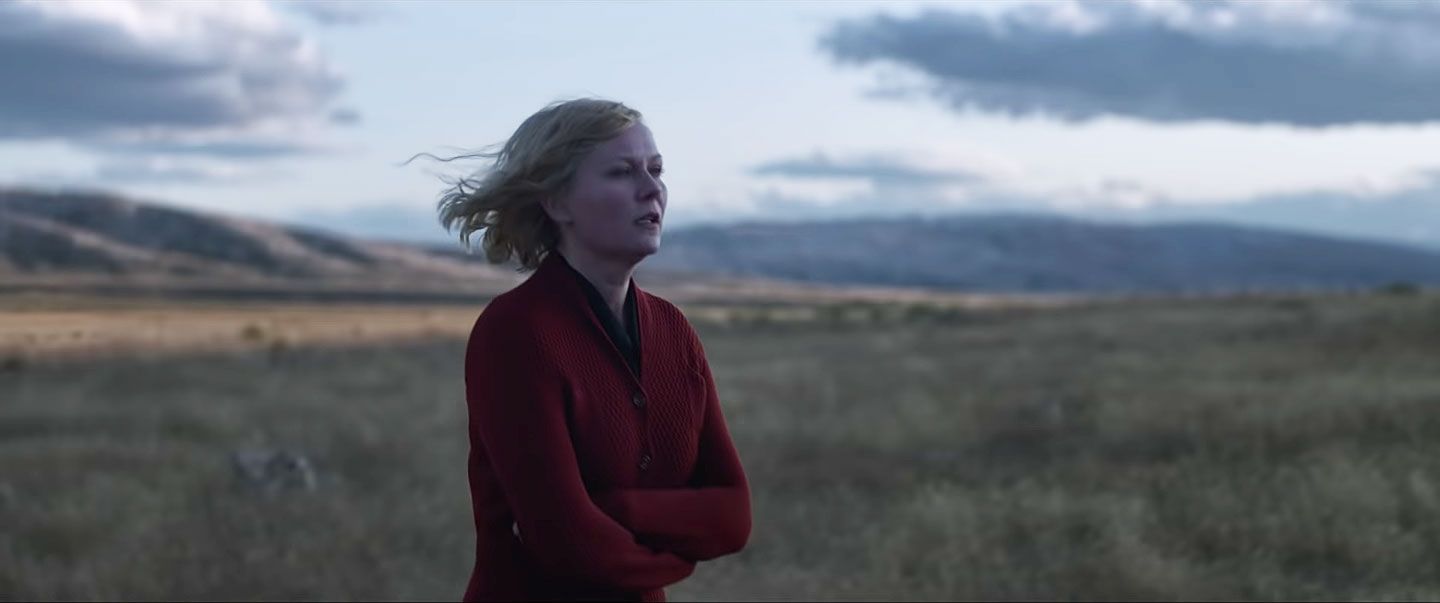 10. The Power of the Dog (d. Jane Campion)
Jane Campion ranks up there with Sofia Coppola, Katheryn Bigelow, Chloe Zhao, and a few other female directors to ever be nominated at the Oscars. Her first film since her outstanding BBC mini-series Top of the Lake is an adaptation of the Thomas Savage novel of the same name which Campion always proves she is one of the most artful filmmakers working today. The film features real-life couple Jesse Plemons and Kirsten Dunst (also see them together in the Fargo series) that takes place in 1920s Montana about a woman who comes between two brothers and other rivals in their new ranch. While the material sounds hackneyed, there is no doubt Campion will shake things and hopefully deliver an uncompromising bold work.
Release Date:  November 17th Theaters Netflix
11. Nightmare Alley (d. Guillermo Del Toro)  
Guillermo del Toro's first feature since his Oscar winning The Shape of Water this time will be a film noir. The ensemble will include Bradley Cooper, Cate Blanchett, Ron Perlman, Rooney Mara, Toni Collette, Michael Shannon, and Willem Dafoe, what a cast. Adapted from William Lindsay Gresham's acclaimed novel, and the second retelling of the story, the film is about a traveling carnival worker who rises to fame as a charlatan spiritualist, in which his ambitions lead him down a path of moral degradation. While the first had many unforgettable images, haunting moments, and some disturbing elements for it's time–there is no doubt that this is right up Del Toro's macabre alley.
Release Date: December 3rd, 2021
12. Bergman Island (d. Mia Hansen-Løve)
Ingmar Bergman is one of the greatest filmmakers in cinema history, he's also one of the most influential as you still see influences in many filmmaker's works today. Mia Hansen-Løve' (Goodbye, First Love, Eden) certainly coat tailing off his love for Bergman, but how can one deny a film that is this influential of one of cinema's greatest wizards? The film is about a filmmaker who travels to Sweden with her partner and partners and pitches the idea of a screenplay about her very first love. The film is also set on the remote skerry in the Baltic Sea where Bergman resided and wrote his scripts in during the 60s and 70s. But it's reported to be more than a homage, that it goes into different directions, and I'm quite curious to see how this will be pulled off. The film stars Tim Roth, Vicky Krieps, and Mia Wasikowska.
Release Date: October 15th, 2021 Limited Theaters
13. The Card Counter (d. Paul Schrader) 
Now at age 75, seasoned writer-director Paul Schrader continues his prolific streak at his age. After making a critical splash with the gripping religious eco-dramatic thriller First Reformed, Schrader continues his film about alienated male protagonist film on the road to self-destruction as Schrader's latest subject follows a gambling war veteran (Oscar Isaac) who tries to prevent his fellow veteran and best friend (Tye Sheridan) from seeking revenge on the man who put their lives in ruin. While more known and celebrated for being the writer of Taxi Driver and Raging Bull, Schrader is also a top-notch filmmaker behind such greatly directed films as Mishima: A Life in Four Chapters, The Comfort of Strangers, Auto Focus, Hardcore, Blue Collar, Light Sleeper, Affliction, and many more. To see Schrader work with the great Oscar Isaac is going to be quite rewarding.
Release Date: September 10th, 2021 Theaters
14. The Hand of God (d. Paulo Sorrentino)
Italian auteur Paulo Sorrentino has for a while now explored Italy's modern history and it's roots with his own Fellinesque inspired touch, from Il Divo to his 2013 masterpiece The Great Beauty. His new film The Hand of God will probably explore depths as it's inspired by his own youth. The film is about a young aspiring filmmaker who is exhausted from his bourgeois upbringing and ends up following the era of Italian soccer player Diego Maradona and his time with the Napoli soccer team in the early 1980s. Premiering at the Venice FIlm Festival and released by Netflix, if this film can capture the energy and artistry of The Great Beauty, then we can hopefully see another triumphant piece of cinema here from the great Sorrentino.
Release Date: November 24th, Limited Theaters and Netflix
15. Bendetta (d. Paul Verhoeven)
Iconic and highly renowned cult filmmaker Paul Verhoeven has never been a stranger to edgy and unsubtle filmmaking. The filmmaker of such films as Robocop, Basic Instinct, Total Recall, Showgirls,Starship Troopers, and Elle has always upheld so many films into midnight cult movie status with his fearlessness that borders between exploitation and artistry. At age 83, Verhoeven appears he still has it in him for the edge, as this film is loosely based on the 1986 non-fiction book Immodest Acts: The Life of a Lesbian Nun in Renaissance Italy by  Judith C. Brown, and the film is exactly about that. The relationship of two lesbian nuns in 17th century that become one one of the earliest documents of lesbianism after a writer wrote about it in his diary vividly exploring it in great detail. What sounds like could be a glossy and tastefully done lesbian romance film in the vein of Caroll, A Portrait of a Lady on Fire, and Ammonite instead has records that its quite brooding and oddly more in line with The Devils. Regardless of the outcome, it's quite liberating to see Verhoeven still making racy films at his age.
Release Date: December 3rd Theaters
16. Last Night in Soho (d. Edgar Wright)
Okay, I confess I'm really not the biggest champion of Edgar Wright. I find his fan boy sensibilities to be eye-rolling and the praise of some of his films are grossly overstate. Granted, Hot Fuzz is hilarious and Shaun of the Dead has its moments, and Wright does have a great fondness for cinema. So one might wonder why I even included this in here. Well for starters the trailer really impressed me. What appears to be a glamour and rise to fame type of film during the 1060s actually appears to be a darkly chilling horror film that looks more in  the tradition of giallo and Polanski style psychological horror  that is about an aspiring fashion designer (Thomas McKenzie) who encounters an aspiring singer (Anya Taylor-Joy). However, their aspirations bring them down a very dark journey where nothing is what it seems. Look the trailer up, the visuals and atmosphere look quite brooding, let's hope Edgar Wright can deliver more maturity here.
October 29th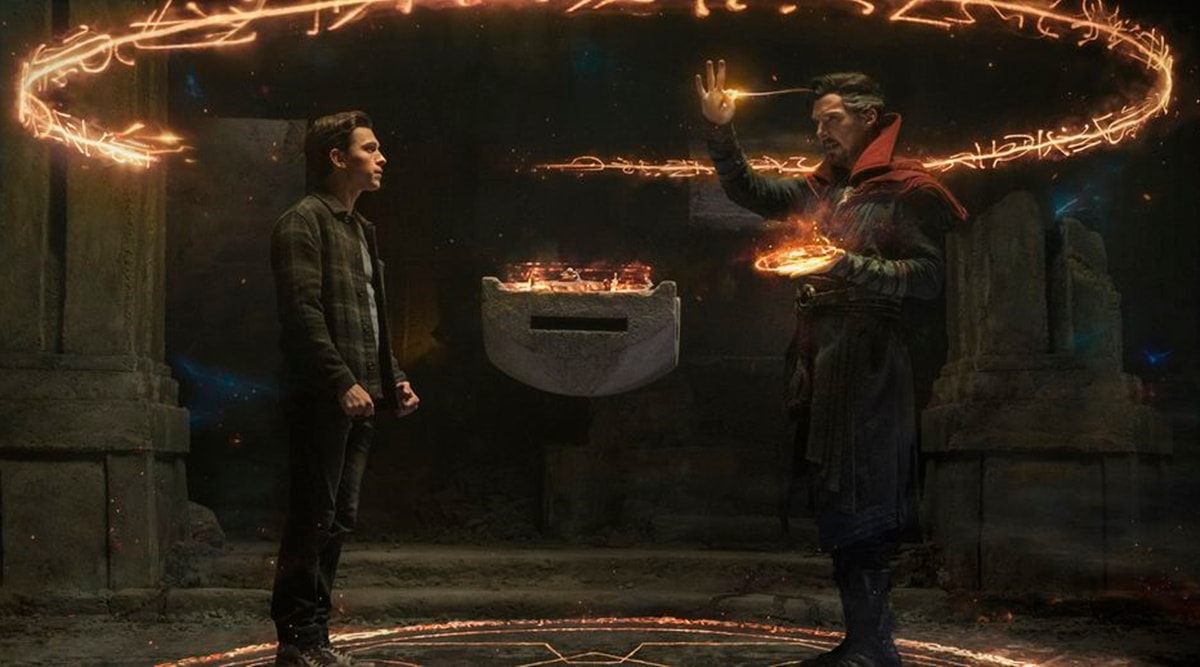 17 and 18. Marvel Cinematic Universe—Eternals (d. Chloe Zhao) and Spider-Man: No Way Home (d. Jon Watts) 
I often don't get too hyped for Marvel movies, not that I have anything against comic book movies but I just feel it's currently an oversaturated genre. Although, Eternals and Spider-Man: Far From Home are two I'm certainly putting bets on. Eternals it's directed by newly crowned Best Director Oscar winner Chloe Zhao, fresh off her Oscar victories for Nomadland (which was my favorite film of 2020), let's hope Zhao will be given the creative freedom to deliver her artistic sensibilities and poetic eye that was so impressive in Nomadland and The Rider. The film takes place during the aftermath of Avengers: Endgame), which also goes back in time with exposition of immortal characters living on Earth well over 7,000 years. Zhao is also drawn into human stories, so it will be no surprise if she delivers her human personal touch to the Marvel Comic Universe. As for Spider-Man: No Way Home, well the return of Alfred Molina reprising his role of Dr. Octopus from Sam Raimi's exceptional Spider-Man 2 (The greatest Spidey movie to this date) is enough to make anyone excited. The trailer also made me feel like a kid again, and we can use some great escapism right now.
Other titles to get excited for
Blue Bayou (d. Justin Chon)
C"mon C'mom (d. Mike Mills)
Cry Macho (d. Clint Eastwood)
Don't Look Up (d. Adam McKay)
The Eyes of Tammy Faye (d. Michael Showalter)
Eternals (d. Chloe Zhao)
Flee (d. Jonas Poher Rasmussen')
Ghostbusters:Afterlife (d. Jason Reitman)
Halloween Kills (d. David Gordon Greene)
The Harder they Fall (d. Jeymes Samuel)
House of Gucci (d. Ridley Scott)
Lamb (d. Valdimar Jóhannsson)
The Lost Daughter (d. Maggie Gyllenhaal)
Luzzu (d. Alex Camilleri)
Malignant (d. James Wan)
The Many Saints of Newark (d. Alan Taylor)
The Nowhere Inn (d. Bill Benz)
No Time to Die (d. Cary Joji Fukunaga)
The Power of the Dog (d. Jane Campion)
Spider-Man: No Way Home (d. Jon Watts)
Top Gun: Maverick (d. Joseph Kosinski)
Venom::Let Them Be Carnage (d. Andy Serkis)
West Side Story (d. Steven Spielberg)
Titles that I'm hoping get a US Fall Release Date
After Yang (d. Kogonada)
Parallel Mothers (d. Pedro Almodovar)
The Souvenir Part II: (d. Joanna Hogg)–The Souvenir made my top 10 list in 2019
My top ten favorite films of 2021 going to the Fall Movie Season
1. Annette (d. Leos Carax)
2. The Green Knight (d. David Lowery)
3. Nina Wu (d. Midi Z)
4. Zola (d. Janicza Bravo)
5. Judas and the Black Messiah (d. Shaka King)
6. The Killing of Two Lovers (d. Robert Machoian)
7. Test Pattern (d. Shatara Michelle Ford)
8. Pig  (d. Michael Sarnoski)
9. The Night House (d. David Bruckner
10.  The Suicide Squad (d. James Gunn)