by Robert Joseph Butler and Bart Woinski 
Summer 2023 was quite an unusual summer movie season. As SAG joined the WGA for the strike, we saw so many films underperform at the box office, which left many industry pundits and writers scratching their heads as to why audiences weren't going to the movies. Was it superhero fatigue? Did audiences get used to streaming? Was the latest Mission Impossible or Indiana Jones going to be the films that brought filmgoers to the seats? It ended up being the success of both Barbie and Oppenheimer that brought people back to the movies. With the right social media hype and marketing, audiences proved they were yearning for fresh material. Now that fall festival season is upon us, we will get a great glimpse of the fall movie slate. With new films by such master's as Martin Scorsese, Jonathan Glazer, Sofia Coppola, David Fincher, Todd Haynes, Michael Mann, Hayao Miyazaki and Alexander Payne, to name just a few, this fall movie season is the most stacked I have seen since 2002. While the strike continues, it's inevitable that many studio movies will probably push their films back to 2024 during the strike, which gives more time for the smaller indie films to get discovered by audiences. Oppenheimer proved audiences are craving mature content, but will audiences attend more? Only time will tell. In the meantime, here are 20 highly anticipated films for this fall season.
1. Priscilla (d. Sofia Coppola)
Already selected as the centerpiece selection at the prestigious 61st New York Film Festival as well as the Venice Film Festival, Sofia Coppola's eighth-feature Priscilla holds a lot of promise. How the film being described by Coppola herself as "Marie Antoinette in Graceland" and dismissed by the cranks at the Elvis estate as a "student film" already sounds artful and sublime. With so many great films already under her belt (Lost in Translation, Marie Antoinette, Somewhere, The Virgin Suicides) that are often exquisitely shot and explore human loneliness and displacement with such artistry, Priscilla is destined to be a memorable release. (Venice Film Festival, September 4th, US Release October 27th)
2. Killers of the Flower Moon (d. Martin Scorsese)
While Scorsese's latest feature already made a monumental splash at the Cannes Film Festival back in May, there is no doubt that Killers of the Flower Moon will make a mark this fall movie season. It will certainly make its stamp at next year's Academy Awards. The wide release date of October 20th was a smart move by Paramount as Christopher Nolan proved that audiences are craving masterfully crafted prestige films with the success of Oppenheimer. A sprawling epic that chronicles the 1920s Osage Nation murders, which stars Scorsese regulars Leonardo DiCaprio and Robert DeNiro along with Lily Gladstone. Killers of the Flower Moon has all the potential of becoming another Scorsese classic. (October 20th)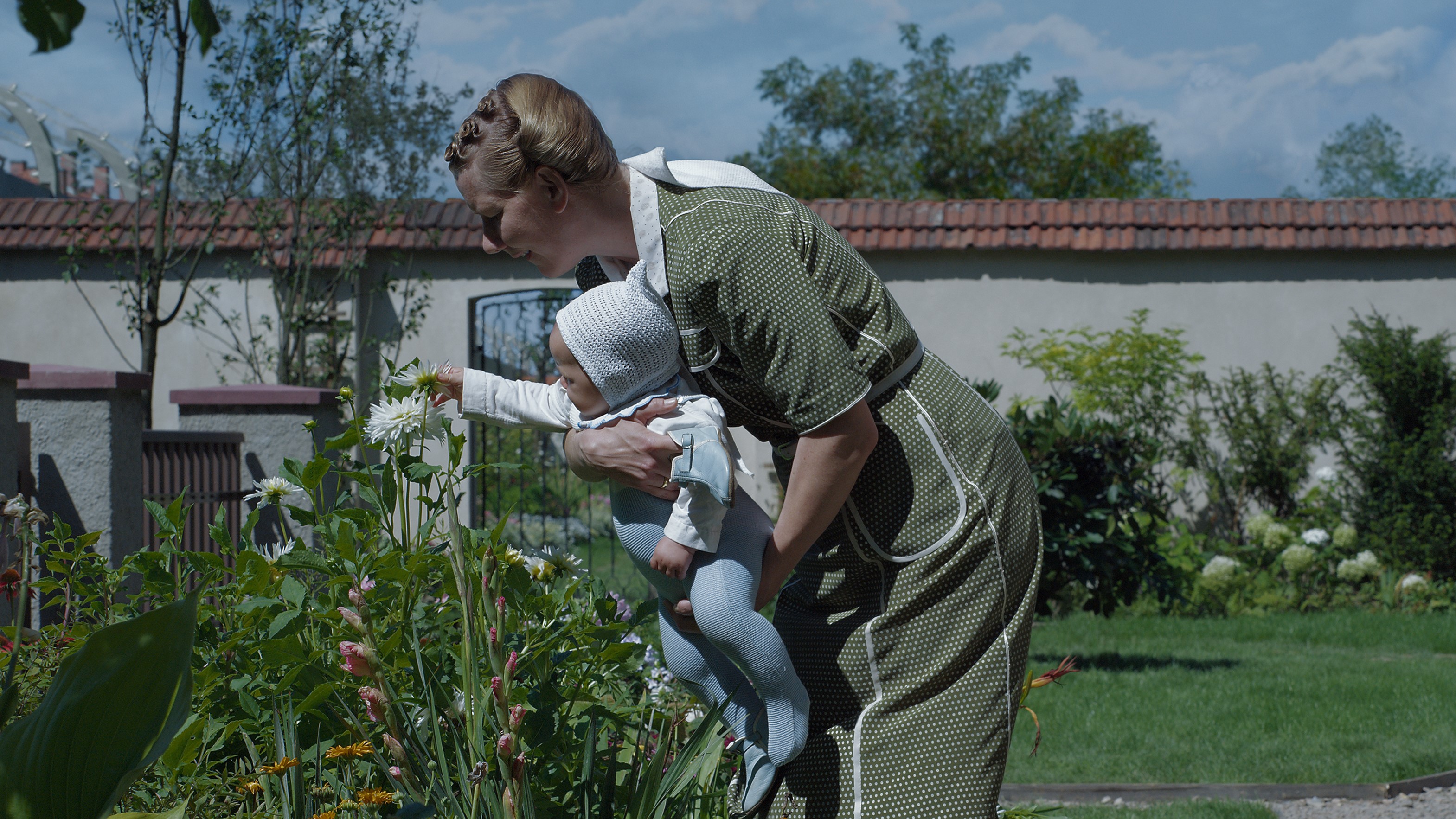 3. The Zone of Interest (d. Jonathan Glazer) 
It often takes 10 years for Jonathan Glazer to complete a project, and The Zone of Interest marks his first film since 2014's Under the Skin. The film is about the early years of the Nazi SS commander of Auschwitz, who lives right next to that concentration camp. It will be quite gripping to see where Glazer takes this material, what moralizing the story might hold, and what grandiose sequences Glazer has staged. (December 8th)
4. Evil Does Not Exist (Ryusuke Hamaguchi)
The upcoming announcement of Ryûsuke Hamaguchi's upcoming film Evil Does Not Exist premiering in competition at the Venice Film Festival was a shocking and pleasant surprise. Especially after the release of Drive My Car, which guided Hamaguchi to a Best Directing Oscar nomination as well as the Oscar for Best International Feature. Hamaguchi's latest film is about a father and daughter whose environmental surroundings are put into danger after an entertainment agency outside Toyko ends up mishandling its COVID-19 subsidy on a toxic glamping site that builds right next to the family's house. Release Date (September 4th Venice Film Festival, USA TBD)
5. Poor Things (d. Yorgos Lanthimos)
If there is one thing 2023 lacks little of, it is Frankenstein retellings—which already include The Angry Black Girl and Her Monster and Birth/Rebirth—so why not add one more to the mix? Joining the fray is Poor Things, the newest project by whirlwind creative Yorgos Lanthimos. The Greek filmmaker adapts the novel of the same name by Alasdair Gray, which recounts the extraordinary life of Bella Baxter, a young woman forced back to life by a mad scientist only to run off with a lawyer on a surreal and hedonistic odyssey. As expected with Lanthimos, Poor Things aims to weave a shocking, strange, and morbidly colorful tale. Before heading to theaters, it will screen at the Venice and New York Film Festivals. (December 8th)
6. Saltburn (d. Emerald Fennell) 
Expectations will be high as Fenell comes right off her 2020 debut feature, Promising Young Woman, which earned her a Best Original Screenplay Oscar and a nomination for Best Director. While current reviews out of Telluride seem a little lukewarm, Fennell certainly deserves the benefit of the doubt after Promising Young Woman. The film stars Barry Keoghan as a student at Oxford University who gets invited by an aristocrat's (Jacob Elordi) family estate for a summer of debauchery, passion, and intimacy.  (November 24th)
7. Anatomy of a Fall (d. Justine Triet)
The big winner of the Palme D'Or at the Cannes Film Festiva, French filmmaker Justine Triet's latest film is courtroom drama about a writer who tries to prove her innocence upon her husband's murder. I never followed Triet's career, but the synopsis sounds intriguing. You can also never ignore the Palme D'Or winner which is often a mesmerizing watch. (October 13th)
8. The Boy and the Heron (d. Hayao Miyazaki) 
The latest feature project by legendary filmmaker Hayao Miyazaki came out of nowhere; Toho and Studio Ghibli released The Boy and the Heron in Japanese cinemas in mid-July, devoid of promotion, letting audiences discover the secret film themselves. Now, Miyazaki's first film in 10 years, and said to be his last, becomes the first Japanese and animated feature to open TIFF. It follows a young boy who moves to a new town and discovers a mysterious tower and a secret underground world with a talking heron. The hand-drawn animated film looks to exude the same magic Miyazaki has woven throughout his illustrious career. Release Date (September 7, 2023 at TIFF ; November/December in US theaters)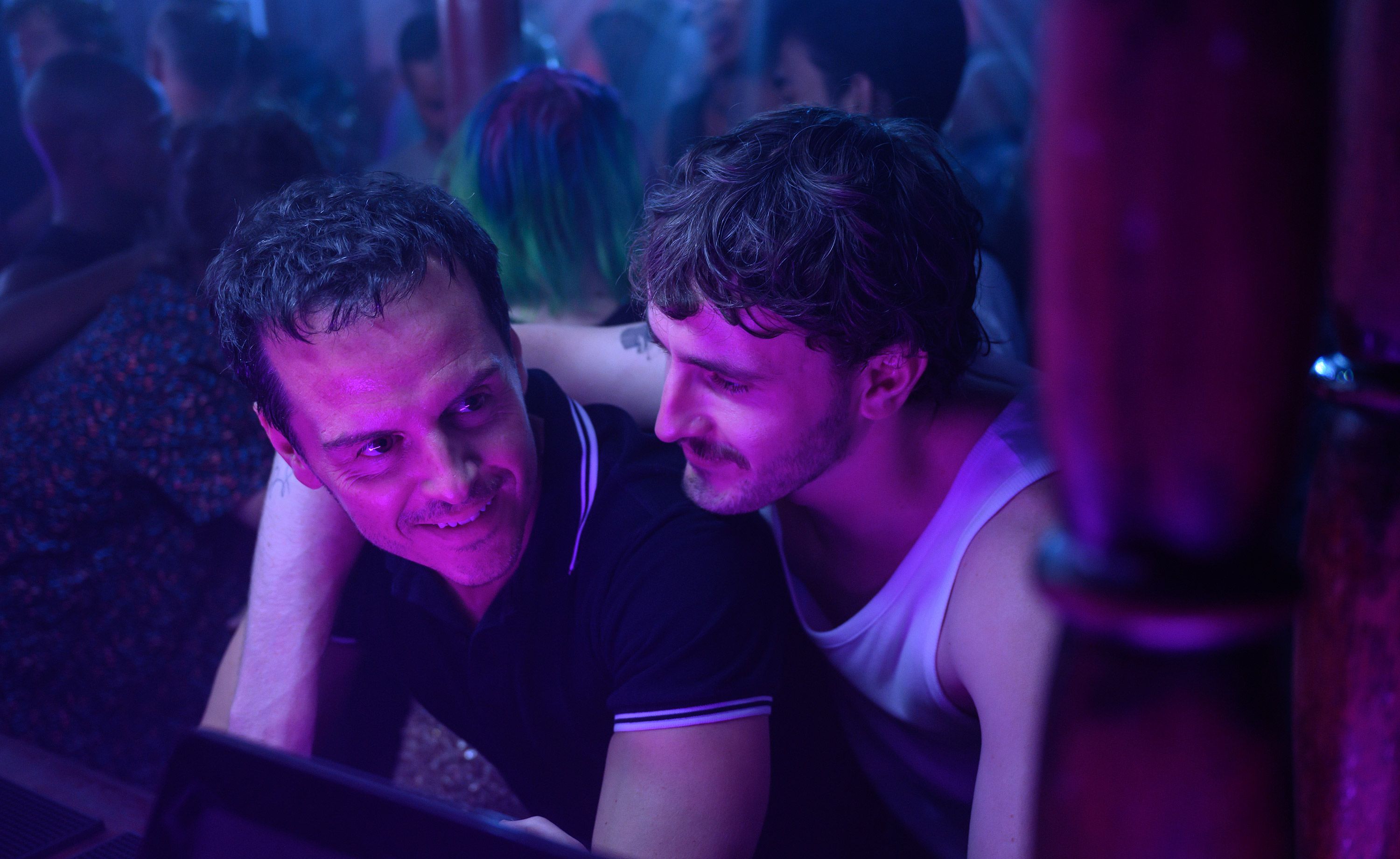 9. All of Us Strangers (d. Andrew Haigh) 
Already generating great acclaim at the Telluride Film Festival, All of Us Strangers already sounds like it's going to be a festival and critical darling this season. Andrew Haigh's (Lean on Pete, Weekend, 45 Years) fourth feature, titled All of Strangers, has a first-rate cast that includes Paul Mescal, Andrew Scott, Claire Foy, and Jamie Bell. The film is based on the 1987 novel Strangers by Taichi Yamada. It tells the story of a screenwriter who ends up being pulled back to his childhood home, where he discovers that his long-dead parents are living and look the same age as the day they died. With the right word-of-mouth, all of us have the potential to hold some very strong legs going into March. (December 22nd)
10. Memory (d. Michel Franco)  
Michel Franco's fourth feature, "Memory," which stars Jessica Chastain and Peter Sarsgaard attempting to reconcile their marriage as they deal with dementia, sounds very Bergmanesque. Franco has already proven to be a great filmmaker with such outstanding titles as New Order and Sundown, and I anticipate another high-minded and intricate framework from him. (Fall TBD)
11. The Killer (d. David Fincher) 
Fall 2023 films possess a few dominant themes, not least of all the inclusion of assassins or hitmen. David Fincher's newest effort, The Killer (not to be confused with the 1989 John Woo classic), looks to be the quintessential assassin film of the fall season. Reuniting with Netflix after his 2020 biopic Mank, Zodiac and Gone Girl director Fincher orchestrates the ever-intimidating Michael Fassbender as a hitman on the run following a botched job. The trailer radiates shades of Melville's Le Samouraï with Fincher's signature cool tones and detailed precision. The Killer will play at the Venice Film Festival, followed by a limited theatrical release, and then find its home at Netflix.  Release Date (September 3, 2023, at Venice Film Festival ; October 27, 2023, at limited US theaters; November 10, 2023 on Netflix)
12. The Holdovers (d. Alexander Payne)
In his first film since the 2017 flop Downsizing, Alexander Payne's eight-part feature The Holdovers is already generating great praise for Paul Giamatti, who reunites with Payne for the first time since Payne's 2004 masterpiece Sideways. Giamatti plays a high school teacher at a prep school who ends up babysitting a small group of students who have no place to go for their Christmas break. Payne has always balanced humor with humanism, and in his latest, it appears he will be carrying on his strengths once again. It will be nice to see Payne and Giamatti in top form again. (October 27th)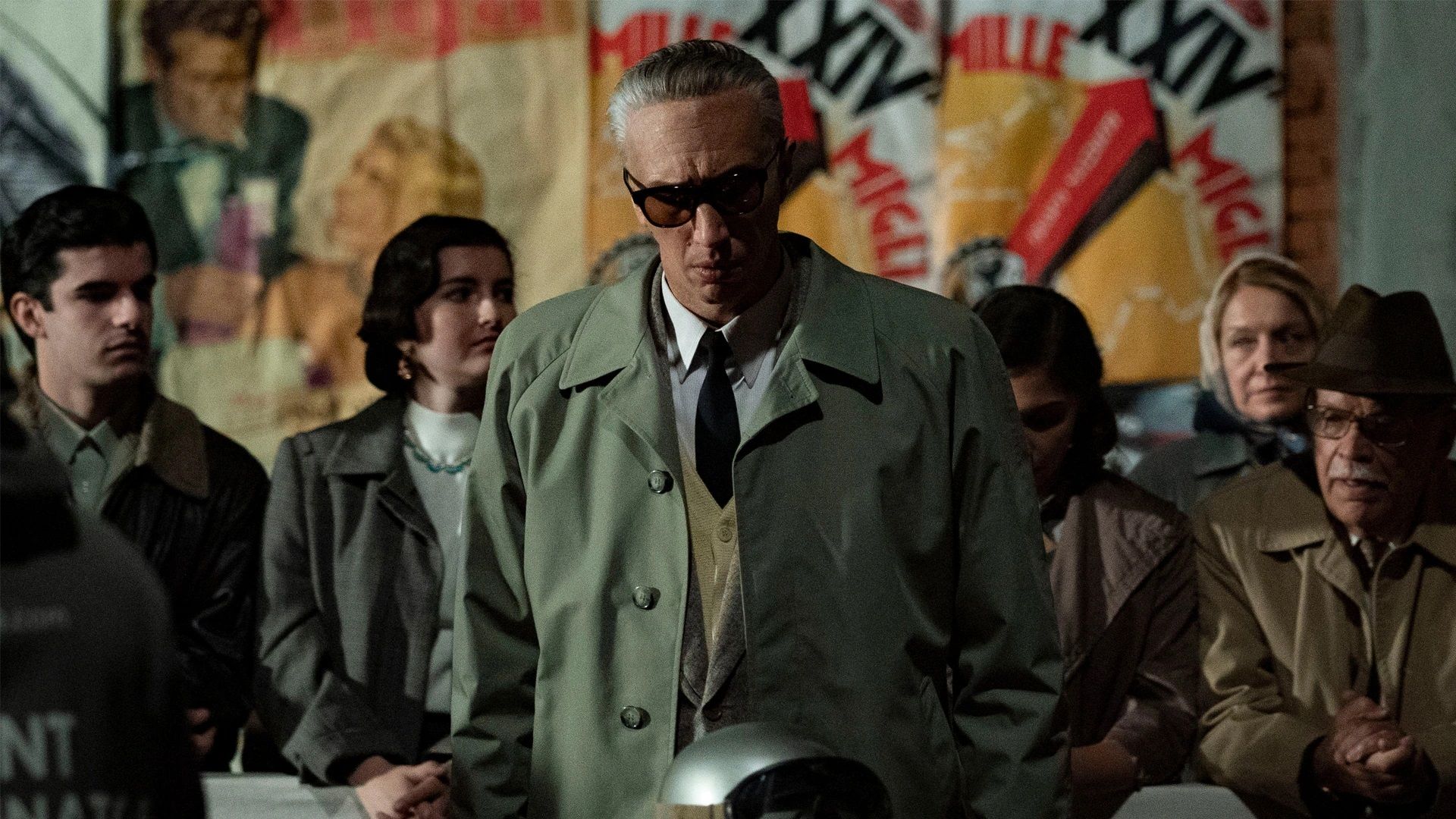 13. Ferrari (d. Michael Mann) 
While the life story of Ferrari founder Enzo Ferrari is nothing new to cinema, crime movie kingpin Michael Mann's interpretation is sure to turn heads. Adam Driver is the eponymous automobile entrepreneur, alongside Penélope Cruz and Shailene Woodley, in the biopic slated for its world premiere at the Venice Film Festival. The trending story here is another celebrated auteur's return to the director's chair, and for Mann, eight years after Blackhat. The new Ferrari trailer promises gripping racecar action and interpersonal drama, a tinge of new territory than what we are used to with the celebrated filmmaker. (August 31, 2023 at Venice Film Festival ; December 25, 2023 in US theaters)
14. May/December (d. Todd Haynes) 
While stirring some controversy at Cannes in May, Todd Hayne's (Far from Heaven, Carol) latest feature is a narrative about a married couple who get interviewed by an actress about their romance within their large age gap that stunned the nation just twenty years prior. The film stars Julianne Moore as the wife of the husband and Natalie Portman as the actress researching the role of the wife. The word of mouth has been solid for the film, which is set to be released in limited theaters and on Netflix come November. (November 17th, 2023)
15. The Bikeriders (d. Jeff Nichols) 
Acclaimed filmmaker Jeff Nichols directs his first feature since the 2016 double hit Loving and Midnight Special. With The Bikeriders, which premieres this year at Telluride, Nichols crafts a fictional tale inspired by the Danny Lyon photobook about a biker gang in the '60s and its increasingly reckless members. A veritable who's who of "cool" stars comprise the ensemble cast, including Austin Butler in the lead role, Jodie Comer, Tom Hardy, Nichols regular Michael Shannon, Boyd Holbrook, and Norman Reedus. (September 1, 2023 at Telluride ; December 1, 2023 in US theaters)
16. Maestro (d. Bradley Cooper) 
Bradley Cooper marks his sophomore directing effort with Maestro, a biopic about the famed conductor and musician Leonard Bernstein. Premiering at the Venice Film Festival and soon followed by a limited theatrical run and Netflix release, Maestro will primarily center on Bernstein's (Cooper in a transformative role) marriage to Felicia Montealegre (Carey Mulligan). The Guardians of the Galaxy and Licorice Pizza star continues to exemplify his passion for music, following his 2018 Best Picture contender A Star is Born with a feature about a central American musical figure. Like his debut film, Maestro promises to prioritize the human relationships surrounding the music rather than the art form itself. (September 2, 2023 at Venice Film Festival ; November 22, 2023 at limited US theaters ; December 20, 2023 on Netflix)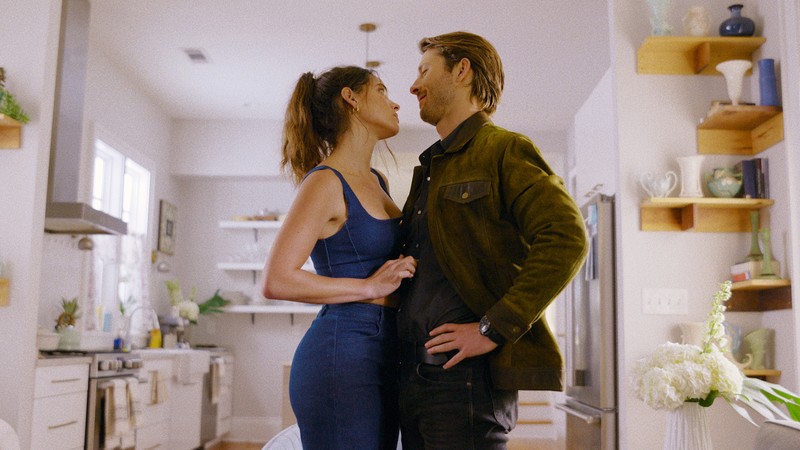 17. Hit Man (d. Richard Linklater) 
Glen Powell is on the rise, and indie film icon Richard Linklater's (Before Sunrise, Boyhood) newest picture, Hit Man, could be the perfect showcase for the Top Gun: Maverick star's acting prowess. Powell is an undercover police investigator playing a hitman to catch the real deal while helping a woman in peril. It is unclear how or if the film will feature any of Linklater's innovative filmmaking techniques, as there is little press about Hit Man yet. Action, however, is an unfamiliar genre in the director's catalog, but he has succeeded with grounded comedies. Time will soon tell what Hit Man entails as the film premieres at the Venice Film Festival and TIFF. September 4, 2023 at Venice Film Festival ; September 11, 2023 at TIFF.
18. The Royal Hotel (d. Kitty Green)
Filmmaker Kitty Green also had a very impressive debut in 2020 with The Assistant, which was a compelling behind-the-scenes depiction of Harvey Weinstein's assistant, who also abused his power for sexual favors. Her sophomore feature, titled The Royal Hotel, is about two backpackers in Australia (Julia Garner and Jessica Henwick) who end up taking a temporary job at a bar in an Outback mining town, where the two women are faced with endless crudeness and harassment from the bar owner and local patrons.
19. Napoleon (d. Ridley Scott) 
Acclaimed director Ridley Scott goes back in time—again—chronicling the tyrannical rise to power of notorious French emperor Napoleon Bonapart in the aptly-named Napoleon. Joaquin Phoenix will reunite with his Gladiator director Scott as the titular historical figure alongside Vanessa Kirby as his wife, Joséphine de Beauharnais, who will also play a significant role in the biopic. Prospective viewers have already doled out their criticisms, pointing out Phoenix's physical discrepancies with the actual Napoleon, namely his height, but the film's trailer teases a commanding performance, nonetheless. Apple and Sony Pictures will release Napoleon in theaters this November. (November 22)
20. Aggro Drift (d. Harmony Korine) 
With what is likely the most unique concept on this list, maverick filmmaker Harmony Korine (Gummo, Spring Breakers) directs rapper Travis Scott and Jordi Mollà in Aggro Dr1ft, a film shot entirely through thermal lenses. Scott plays a hitman chasing his next victim through Miami's criminal underworld. While an 80-minute feature wholly channeling Predator's most technically exciting element seems bold, if Korine and Scott's collaboration on the rapper's Circus Maximus indicates their creative spirit, expect this movie to make waves and walkouts. Aggro Dr1ft premieres at the 80th Venice International Film Festival.  (US Release Date TBD)
Other titles to look forward to (in alphabetical order)
American Fiction (d. Cord Jefferson) 
Aquaman and the Lost Kingdom (d. James Wan)
Bob Marley: One Love (d. Reinaldo Marcus Green)
The Boys in the Boat (d. George Clooney)
The Color Purple (d. Blitz Bazawule)
The Creator (d. Gareth Edwards)
Dumb Money (d. Craig Gillespie)
Eileen (d. William Oldroyd)
El Conde (d. Pablo Larrain) 
Foe (d. Garth Davis)
Godzilla Minus One (d. Takashi Yamazaki)
The Iron Claw (d. Sean Durkin) 
Monster (d. Hirkazu Kore-ada) 
Nyad (d. Jimmy Chin & Elizabeth Chai Vasarhelyi)
Origin (d. Ava DuVernay)
Suitable Flesh (d. Joe Lynch)