The new White Men Can't Jump remake, helmed by director Calmatic, has a lot to like, although it still comes off a lot less satisfying than the 1992 original. The 1992 original, starring Wesley Snipes and Woody Harrelson, is a certified sports comedy classic. In an era where basketball movies were just starting to pop off, this film cemented itself in the cultural lexicon for some time.
Calmatic's remake, written by Kenya Barris, is a decent movie in its own right, but only if you don't try to hold it up to the same light that shone on the first iteration.  Calmatic, who recently just dropped off his first feature film, another remake of the 1990 film House Party, is a known LA filmmaker, but he's more known for his 2019 directing of Lil Nas X and Billy Ray Cyrus' "Old Town Road."
It's definitely a movie of its time. It stars rapper Jack Harlow in his acting debut as Jeremy, an ex-Gonzaga hooper with a couple of bum knees alongside Sinqua Walls as Kamal, a washed up would-be NBA player who got in trouble before he could make it big. He was a number one prospect at one time, and his father is a LaVar Ball-esque character played by Lance Reddick in one of his final roles before his untimely passing.
Walls brings emotion to the role; his character seems traumatized by his past troubles, and it affects his play. Both young men try to get out of their bad economic situations by banding together to win a cash prize at a local basketball tournament and become close friends. Harlow is charismatic in this role. The same energy and confidence he has earned from being on top of the rap world for the last 3 years has done wonders for his on-screen personality.  Teyana Taylor (A Thousand and One) also stars as Kamal's girlfriend, Imani. She's always given attention in the scenes she appears in, and these already famous performers do quite well in this film.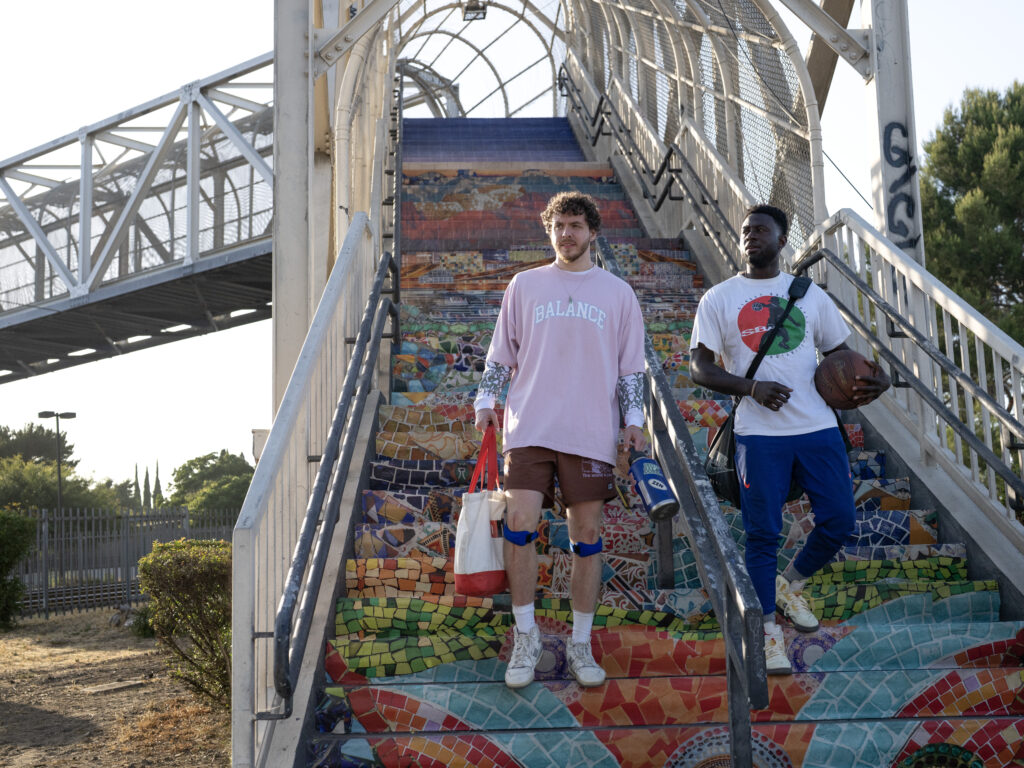 Viewers of the original will likely be disappointed, however. It doesn't really pack the punch of the first one and suffers from the remake syndrome of aiming a little too high. In 1992, crossing racial barriers to play basketball together was a bit more moving than it is in 2023. The times were different, especially after the Rodney King riots in Los Angeles.
Speaking of the city itself, this film does a lot right as far as location. We are taken to many cool basketball courts around the city by Calmatic's roving eye, including oceanside courts, beat-down courts in Watts and even some more general-purpose ones that almost remind you of like a local Planet Fitness, or something out of "Dodgeball." If you take it for what it is, it's a fun movie for a straight-to-stream basketball remake of the 1992 classic. It is more enjoyable if the viewer hasn't seen that first film, because then they can judge and appreciate it on its own merits.  There is a pretty decent soundtrack from DJ Drama as well, which adds to the urban feel of the film. In the end it's a story about two guys who are very different brought together by love for the game.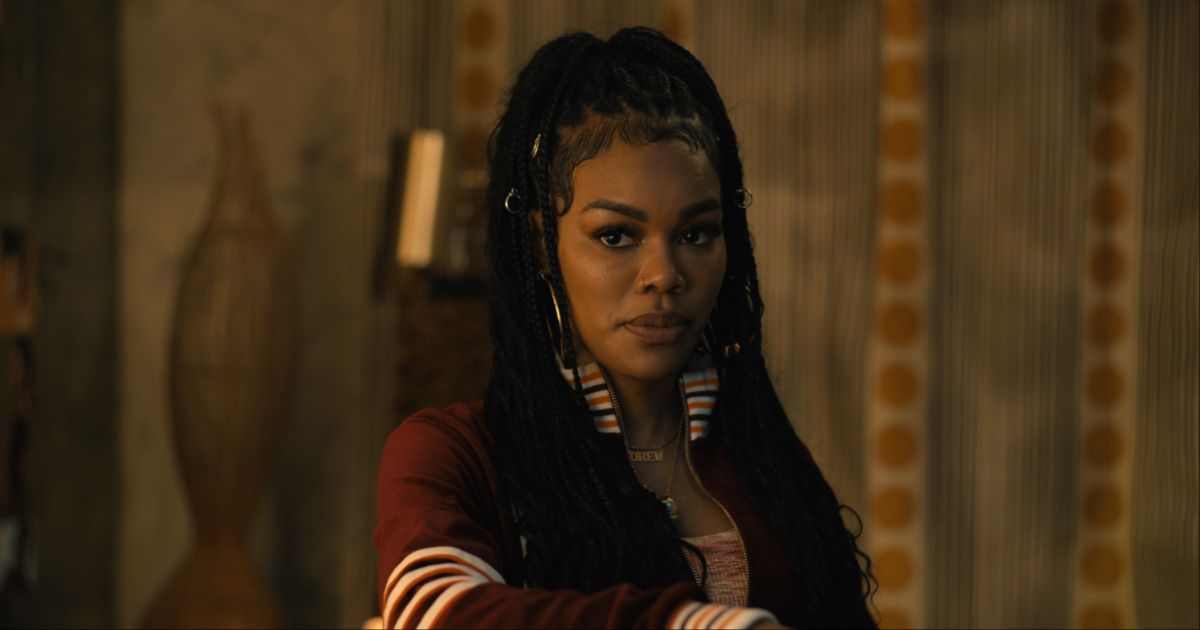 It has humorous moments that can make a viewer laugh out loud and Kamal and Jeremy's relationship gets to a pretty funny place. Though the film has not been well-received due to its somewhat unfair comparison to the original, the 2023 version has a lot to like. Solid performances, sunny locations and an impressive soundtrack that keeps the film afloat.
Taken for what it is, Calmatic should consider this remake a small success under his belt. Harlow will no doubt be in higher demand for acting roles in the future as will Walls. The White Men Can't Jump remake is not a slam dunk, it's certainly satisfactory, but it still scores on some occasions.
White Men Can Jump is now streaming on Hulu