2019 Year in Cinema
How could anyone think cinema is dead when so many films this year were exceptional? Quite a few were masterpieces–some were overpraised, a handful were formally daring, and there were numerous films this year that were so personal and autobiographical that you felt the pain and sorrow in the material. 2019 was indeed the year for the personal filmmaker. There were so many great offerings this year that narrowing down the list was truly a difficult task. These were the 10 best:
1. Once Upon a Time in Hollywood (d. Quentin Tarantino)
Quentin Tarantino's fantasy set in the bygone year of 1969, when hippie counterculture reached a level of normalization, and The Manson Family were just beginning to band together. During this time, Hollywood was beginning to transition into the American New Wave movement as many Hollywood actors from the Old Hollywood that consisted of westerns and TV shows started to slip away. One can't ignore that "Once Upon a Time in Hollywood" is Tarantino's most personal film to date with its emotional truths about actors and artists reaching a point of fading away and being irrelevant. The film also pays a great tribute to Sharon Tate (Margot Robbie). While the film is fictionalized, it reminds us of the importance of the victim's inner life, which is often overlooked by media frenzy. What makes the film so remarkable is Tarantino's tribute to and affection for his characters living in a bygone era. Leonardo DiCaprio and Brad Pitt are also a dynamic duo here, and they deliver some of the greatest and most iconic performances of the year.
2. Uncut Gems (d. Josh and Benny Safdie)
Much of the world's agony is caused by man's greed and thirst for materialism. The Safdie Brothers' latest film, written with Ronald Bronstein, uses adrenaline fueled energy to capture these truths as Howard Ratner (Adam Sandler), a Jewish-American jeweler finds his own self-destruction due to his gambling addictions. The film isn't your typical "cautionary tale" movie–the films energy and momentum makes you feel the anxieties and pressures Howard endures as his life is put into jeopardy due to the consequences of his careless choices. This is more than a film–it's truly an unforgettable experience that will pull you in and never let go. Adam Sandler has never been better.
3. The Irishman (d. Martin Scorsese)
Martin Scorsese has been the most reliable auteur of the past 50 years, delivering at least two masterpieces a decade, and at least one great gangster picture a decade between 1973 and 2019. "The Irishman", the theoretical movie about the death and disappearance of Jimmy Hoffa (Al Pacino) that involved Frank Sheeran (Robert De Niro) and Russell Bufalino (Joe Pesci), is another masterpiece in Scorsese's impressive oeuvre. It is an expertly crafted example of his artistry: a film that doesn't glorify the mobster lifestyle, yet explores the human condition and regret in a sorrowful and melancholic way.
4. The Wild Pear Tree (d. Nuri Bilge Ceylan)
Nuri Bilge Ceylan's epic film may be the most personal of the year, and it plays like a synergy flow with "Once Upon a Time in Hollywood" and "The Souvenir," showing artists trying to pull their artistry through within austere and changing environments. Ceylan, along with screenwriters Erbu Ceylan and Arin Aksu, follows an aspiring writer trying to obtain funding to get his first book published, yet all he finds is a complacent society that holds little interest in or regard for the arts or his aspirations and goals. No other film felt as intimate this year, and Ceylan's imagery and deep characterizations have stayed with me ever since.
5. Ash is Purest White (d. Jia Zhangke)
Jia Zhangke is that one director that just continues to keep improving with each film. The Chinese director follows the criminal lifestyles of Qiao (Tao Zhao) and her crime lord boyfriend Bin (Fan Liao) as they find themselves in a gang war in 2001 post-industrial China. The black market war leads Qiao to be arrested for carrying an unregistered gun and Bin is deeply wounded. The two are separated for a decade and the meaning of the film's title is the power of forgiveness. The film holds deep themes about how the ruthless totalitarian government of China has led to this type of bloodshed and the black markets that currently exist in China.
6. Marriage Story (d. Noah Baumbach)
Featuring career-defining performances by Adam Driver and Scarlett Johansson, "Marriage Story" is Noah Baumbach's most vulnerable and heartbreaking film to date. A melancholic study about divorce that will deeply move you, the film also leaves you with great joy. It is one of the most bittersweet and deeply humane films to be released this year. By possibly using his own past experiences, Baumbach's vision paints a vivid and rewarding portrait of how our society and its courts operate. Divorce is littered with endless amounts of bureaucracy that it is draining on both a financial and emotional level for all parties involved. In the end, "Marriage Story" is a devastating and substantial film that leaves on a bittersweet and equally hopeful note.
7. Long Day's Journey Into Night (d. Bi Gan)
A poetic and picturesque tribute to China, to love, loss, and the passage of time, Director Bi Gan captures one of the year's most ravishing and luminous movies, blending flashbacks with a woozy score that makes the entire film feel like a dream. A film that uses noir tropes with an elliptical and sensory atmosphere that examines how memory is just as deceptive as cinema. Bi Gan plays with these ideas, especially during its climax that involves a movie theater, a mineshaft, a zipline, and a village inside China's Kailli City. The final image is a pure homage to Andrei Tarkovsky's "Stalker", suggesting how time and great joy can sadly evaporate away within seconds. Bi Gan reminds us that the passage of time is sadly the demise of all.
8. The Souvenir (d. Joanna Hogg)
An extraordinary and deeply personal exploration of memories and experiences, British writer-director Joanna Hogg's fourth feature film, "The Souvenir", is an astonishing origin story that is clearly auto-biographical, and the vision on display in this film is quite relieving since it avoids being didactic on gender, class, and relationships. Instead, Hogg is more interested in crafting an observational visual memoir that is layered, intimate, and ultimately elegiac. Her film does explore fresh and profound themes on privilege, doomed relationships, and what it truly means to be a filmmaker, but she isn't interested in preaching or lecturing to the audience, or making a film about the battle of the sexes. Instead she allows the human depth and ideas in the film to be honest and involving, and the result is a female filmmaker that ranks with Sofia Coppola, Claire Denis, and Andrea Arnold.
9. Parasite (d. Bong Joon-Ho)
Korean director Bong Joon-Ho's black comedy-suspense drawer, about an impoverished family that swindle their way into an upper-class household, uses impeccable craftsmanship and nail-biting suspense to examine class warfare. Throughout the course of the film, Bong Joon-Ho defies expectations by unraveling his genre-driven sensibilities and chaos with deep humility and humanity: we feel great empathy and sympathy for both families as this astonishingly crafted film is a scathing plea for greater compassion and humanization in South Korea's society.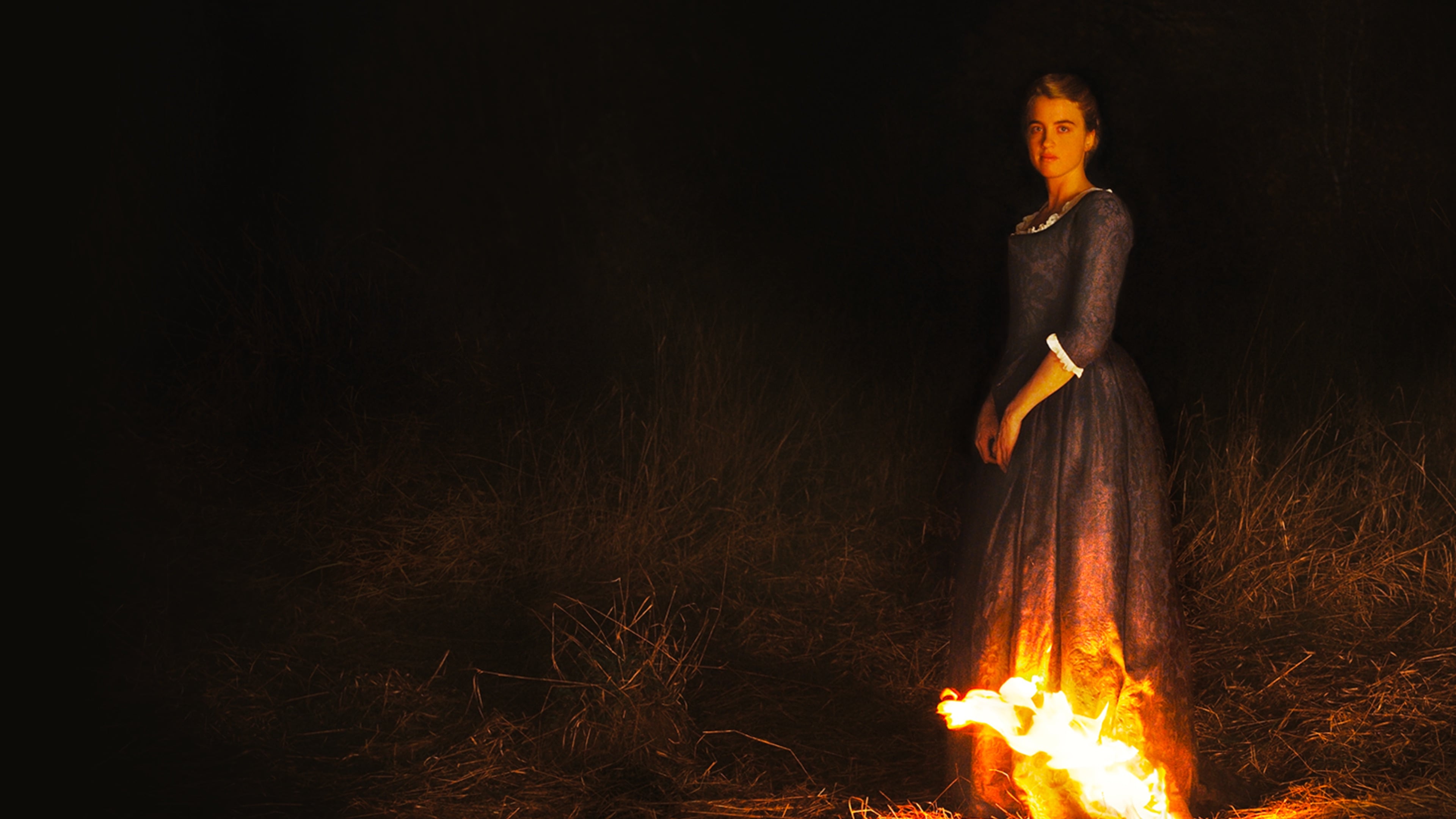 10. Portrait of a Lady on Fire (d. Celine Sciamma)
An incredibly ravishing movie from French director Celine Sciamma (Tomboy, Girlhood) that is filled with so much passion and artistry. What could have just been a film that only studies artistic voyeurism instead ends up becoming a monumental exploration on the power of observance, seldom chronicled with such a vivid female gaze style and detail that is scarce in cinema today.
Runners-Up (In Alphabetical Order)
Atlantics (d. Mati Diop)
Mati Diop's debut feature film "Atlantics" is a very explosive and mystical ghost story that touches on some very important subjects impacting the country of Senegal today. A visually sublime film that explores how the living cope with the dead, how workers are exploited by the wealthy, and how old lifestyles collide with the new, Diop delivers pure serenity to its visual lyricism.
The Beach Bum (d. Harmony Korine)
"The Beach Bum" is a highly amusing and sensory film that invokes a spiritual uplift of what it means to be alive. And this is Korine's point: to achieve artistry, satisfaction or happiness, one must explore and meander on until the fulfillment comes to them. This is Korine's least cynical film of his career, and also his most sincere.
Climax (d. Gaspar Noe)
French filmmaker Gaspar Noe is one of the boldest filmmakers of our time, both in ideas and techniques. His latest film, "Climax", is about members of a dance company that holds a discrete party in an empty school gymnasium, who all get trapped inside after someone spikes their fruit punch. Meanwhile they try to survive the night after the tampering of the drink leads to an unexpected high that causes them to physically attack and harm one another as if they are walking zombies. "Climax" continues Noe's journey into the human abyss of repulsion and madness.
First Love (d. Takashi Miike)
Takashi Miike's neo-noir crime thriller is an explosive action flick that explores the concept of chance, accepting death, and living a life of loneliness, "First Love" treats these humane themes inside a highly stylized world of noir fiction. Miike certainly shows no restraint with his level of pulpy violence, yet it's rendered with a deep humanism that is earned very well in its closing scenes. This is certainly a highlight of the year, and of Takashi Miike's career.
The Lighthouse (d. Robert Eggers)
Everything from the visually arresting black and white cinematography by Jarin Blaschke, to the stellar landscapes on a remote island off Nova Scotia , along with two memorable performances by Robert Pattinson and Willem Dafoe, makes Robert Eggers sophomore feature follow-up to "The Witch" a cinematic landmark. The film is also remarkable how Eggers crafts "The Lighthouse" to feel so vividly real and equally surrealist. There are times where you feel like Eggers transports you back to a certain time in just how authentic it feels, while in other moments of the film you feel like you have been transported into somebody's subconscious. "The Lighthouse" indeed triumphs in feeling like a feverish nightmare that captures the maddening and brooding psychology of isolation and male repression that all unfolds inside a claustrophobic, hermetic lighthouse on a remote island.
Honorable Mentions (Other strong titles of 2019–In Alphabetical Order)
1917 (d. Sam Mendes)
A Beautiful Day in the Neighborhood (d. Marielle Heller)
Ad Astra (d. James Gray)
An Elephant Sitting Still (d. Hu Bo)
Diane (d. Kent Jones)
Dragged Across Concrete (d. S. Craig Zahler)
Everybody Knows (d. Asghar Farhadi)
Gloria Bell (d. Sebastian Lelio)
High Life (d. Claire Denis)
Little Women (d. Greta Gerwig)
Non-Fiction (d. Olivier Assayas)