A dramatically satisfying drama about dissatisfied people attempting to escape from their regrets, The Lost Daughter shows actress-turned filmmaker Maggie Gyllenhaal some impressive strengths that were already evident in her creative performances in numerous indies she starred in, like Secretary and Sherrybaby. Like most of the indies she was featured in, this film has the indie spirit of complex characters attempting to shake things up in their mundane lives. Deliver with sharply observed characters and dramatic momentum that is underscored by an unfulfilled but still engaging flashback structure, and first-rate performances from a splendid cast led by Olivia Colman. Almost certain to land some Oscar nominations, the film should generate a wide audience when it's released on Netflix on December 31st. The film should more than likely receive nominations for Best Adapted Screenplay (Maggie Gyllenhaal), and a Best Actress Oscar nomination for Colman.
Adapted from the 2006 novel of the same name, the film chronicles in an unpleasant fashion the thoughts, memories, and behaviors of a middle-aged professor named Leda, who is vacationing alone in a small-town coastal town on the shores of Italy. Leda mostly keeps to herself as she observes others, including an obnoxious Italian American family, with whom she ends up interacting as tensions escalate between them, while she holds internal thoughts through flashbacks of her own motherhood. She is a mother of two daughters, who are now in their mid 20s, and as she surveys the family and others around her, one can see how observational and voyeuristic she can be.
After getting off on the wrong track with the family after she won't move from her spot on the beach while she was relaxing, Leda ends up irritating a woman named Callie (Dagmara Domincyk), who is deep into her pregnancy with her first baby and celebrating her 42nd birthday. Through a passive-aggressive encounter, both women end up making amends after Callie offers a piece of her birthday cake and they both apologize to one another. Leda inquiries about Callie's pregnancy, and she informs her about how much responsibility children can be in a very cynical tone.
Gyllenhaal, with a very loose and raw style, has staged a film with a lot of handheld camerawork that heightens the character's beguiling actions and enhances the friction between the characters. The style could have been more restrained in some of the more isolated scenes, which in the end, The Lost Daughter in many ways is a chronicle of being an introvert and the value of alone time–which is hard to get if you're on vacation that is surrounded by prying families, nosy tourists, screaming children, and flirty property managers.
All Leda wants from this trip is valuable alone time where she can read and write. Even a movie screening of old classic movies is disrupted by a group of distrustful teens who talk and holler throughout the screening. Her alone time is often disrupted by Lyle (Ed Harris), the property manager who often hits on her, and Callie's family is always rowdy and often draws a lot of attention to themselves. She ends up being drawn to Callie's younger sister-in-law, Nina (Dakota Johnson), who is a mother of a young daughter who is always arguing with her husband, Toni (Oliver Jackson-Cohen). It's quite apparent that this family is possibly involved in organized crime. Leda certainly identifies with Nina and reaches out to her because she sees a part of herself in her. She notices Nina is tormented, shattered, and equally vulnerable. Nina's also overwhelmed because she can't find her daughter's favorite doll, which was lost on the beach, but for some reason, Leda is the one who stole the doll.
The Lost Daughter holds aspects of a suspense-thriller that are undercut by a flashback structure where we see Leda as a young mother in her 20's (played by Jessie Buckley), which gives some deep insights into why Leda is such an introvert. While some of the flashbacks do take away some of the dramatic momentum of what's going on with Leda in the present day, it never feels jarring, and the flashbacks work to give Lena a psychological understanding of the emotional frailty that she holds. At the same time, Gyllenhaal delivers an empathetic approach in her observations about depression, dissatisfaction, and motherhood, and how trauma can create resentment.
Colman is certainly pitch-perfect for the role; her screen pleasantness and demeanor instantly convinces us she's a tormented academic and mother. Already an Oscar winner for The Favourite and nominated in a supporting role for the father, Colman successfully delivers another emotionally charged performance and creates a deeply complex and fascinating character. She embodies the Leda character quite authentically as we are convinced this is a woman who yearns for reconciliation but holds so much inner turmoil that prevents her from empathetic with all people, including her children and strangers she just met. Gyllenhaal keeps the character sympathetic even when her actions are muddled and duplicitous as she complicates situations that can be resolved so easily. Her uncaring actions date back even to her affair she had with a renowned author and literature professor played by Peter Sarsgaard who rebuttals her as she opines about talking to her young daughters on the phone, in which he explains to her the importance of family and parenting.
Gyllenhaal shows quite promise with her debut feature in this character-driven drama that shows exceptional skill in delivering outstanding performances, and even visually, the film impresses since the cinematography is by Helene Louvart, who has shot such great films for such exceptional filmmakers as Win Wenders (Pina), Eliza Hitman (Never Rarely Sometimes Always, Beach Rats), Alice Rohrwacher (The Wonders, Happy as Lazarro), and the late Agnes Varda.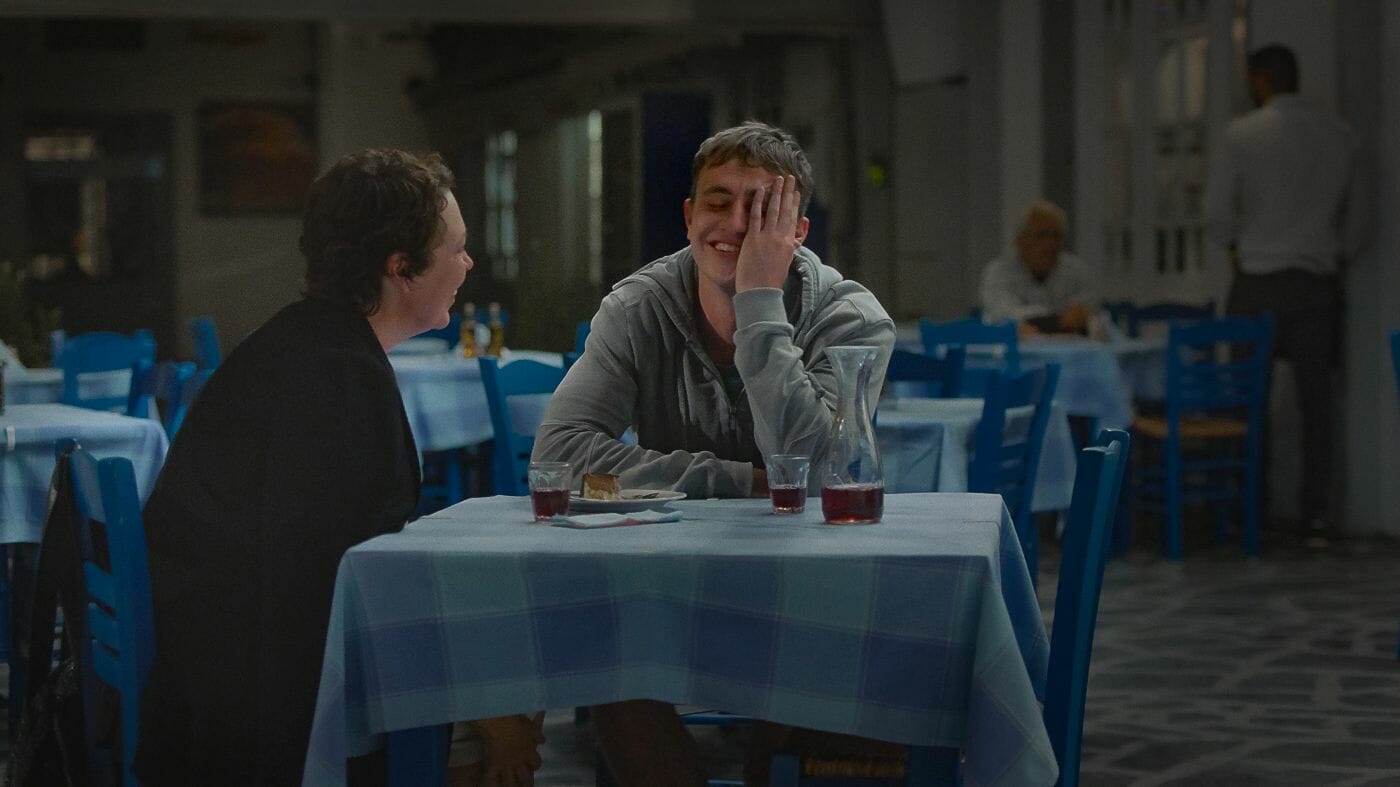 While certainly 20 minutes overlong, the film begins to lose its course in the third act once the plot device of the doll is resolved. The film's very last scene ends with a lukewarm, ambiguous ending that undermines the dramatic momentum. Despite some of these qualms, Gyllenhaal has crafted an impressive drama that acknowledges the neuroses of trauma, as well as the complexities of motherhood that are rarely explored so brutally or honestly. While the subject is lofty, the film triumphs with its richly drawn observations, which are anchored by a stellar performance by Olivia Colman and Gyllenhaal's raw, humanistic touches.