With his first attempt at adapting Shakespeare while going solo for the first time in his career without the involvement of his brother Ethan Coen, Joel Coen has delivered an intense, bone-crunching, brilliantly staged rendition of Macbeth, titled The Tragedy of Macbeth. Joel Coen's 19th film echoes the visual style and artifice of Orson Welles, who also adapted Shakespeare with such works as Othello, King Lear, Chimes of Midnight, and Macbeth. With a slim running time of just 105 mins, which is one of the shortest adaptations of William Shakespeare in memory, shot on monochrome black-and-white film stock and on sound stages, The Tragedy of MacBeth is the most impressively mounted and stylistically grandiose Shakespeare adaptation since Julie Taymor's Titus.
The classic story has been adapted from the celebrated tragedy of the corruption of power numerous times in different settings. Some of the most memorable adaptations have been Orson Welles's 1948 films, which this film resembles on an artistic and technical level. Some other impressive adaptations have been Akira Kurosawa's Throne of Blood, which was an adaptation of Macbeth to a Japanese setting, as well as Roman Polanski's 1971 film adaptation, Macbeth which starred Ian Mckellan as Macbeth and Judi Dench as Lady Macbeth. There have been other retellings since, but Joel Coen's holds the most distinction on a visual and narrative level, as Coen yields the artistry with dramatic longueurs, eerie atmosphere, and macabre sound design that sounds like drumbeats.
Most importantly, Coen strives for great dramatic impact, laying out the psychological, political, and character dimensions of the dramatic yarn, while speaking the visual language of Welles, Kurosawa, and even Carl Dreyer—seeing this visual artistry in 2021 is quite a liberating film. Joel Coen's visual approach also has many ingenious creative decisions with its striking art-direction, and Bruno Delbonnel's cinematography gives the film a mesmerizing visual texture with its use of low and high angles, stark shadows, and images of clouds and nature that also captures the feel and atmosphere of the Coen's other black-and-white period piece, The Man Who Wasn't There (2001). The odes to Welles and Dreyer are to be processed and admired. And like those masters mentioned above, Joel Coen's The Tragedy of Macbeth also explores the torment of his characters with maddening effect.
Denzel Washington and Frances McDormand play the tormented souls here, and it's quite breathtaking to see some of our most celebrated actors of our era playing such iconic roles. Frequently, much younger actors are cast in the roles. Washington and McDormand are both in their 60s, but they deliver it with such dramatic energy and a youthful menace that you can sense their souls getting corrupted by power. In many aspects, this is a short-lived saga of Macbeth's quest for power, in which his reign of terror has a swift rise and quick demise.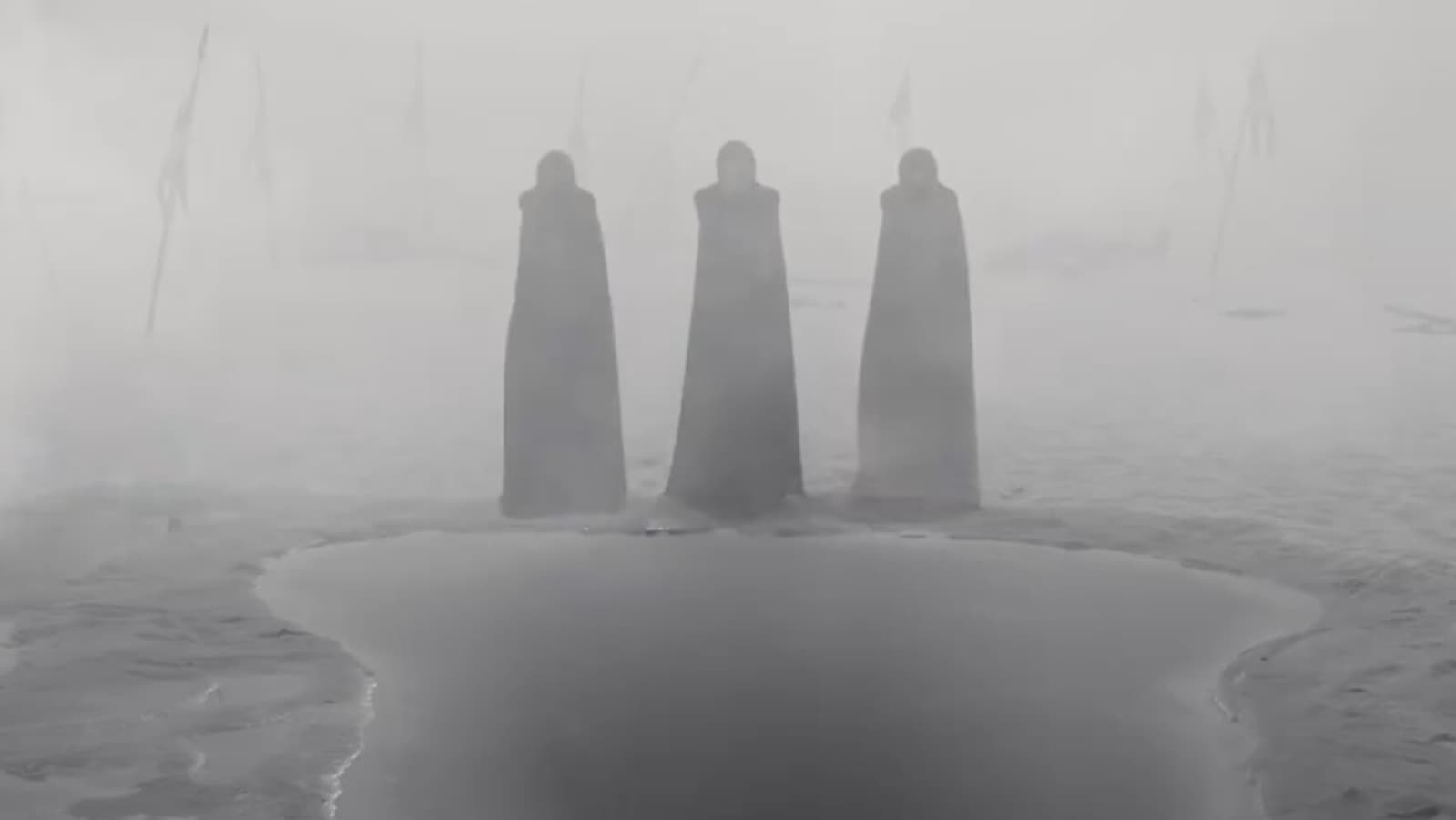 We're all familiar with the story, but one of the most unique aspects of the film is when Macbeth seizes his power from the guidance of a coven of witches, who are all played by British stage actor Kathryn Hunter, and in histrionic fashion, add to the film's ominous tone that defies one's expectations when thinking of Macbeth.
All around The Tragedy of Macbeth is one of the most aesthetically pleasing and impeccably crafted films of the year, but it also pays off with its dramatic layers, and you always feel a brooding sense of doom hovering over Lord and Lady Macbeth as they get more and more abusive with their power. In one of the most impressive scenes, Joel Coen stages Lord Macbeth in a very methodical matter that echoes the staging of Anton Chigurh in No Country for Old Men, as he uses inserts of tracking shots of his boots walking and a close-up of the knife as he's ready to go for a kill. Seeing Washington's forcefulness is a breath of fresh air, considering he often plays good hearted heroines. Here he delivers in the Shakespearian vernacular with impressive proclamations, and his line delivery is effectively villainous.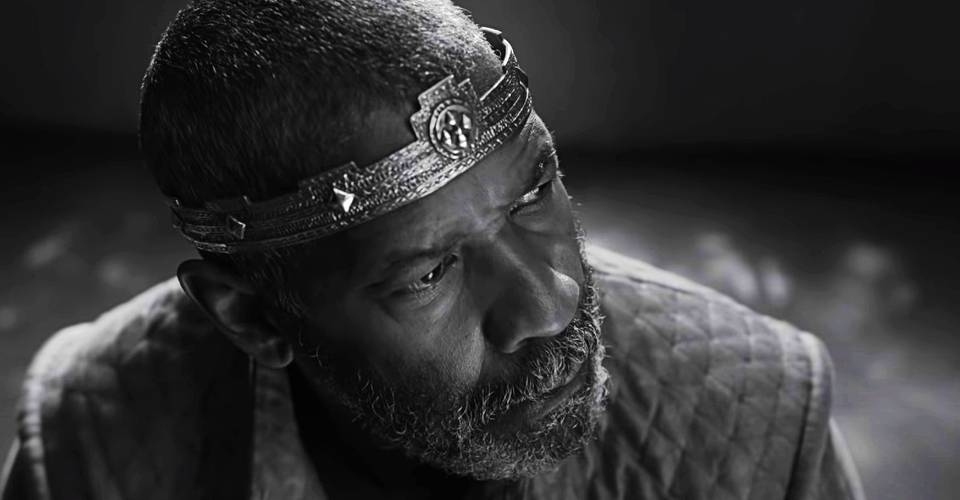 The film also has a very strong ensemble that is both from the stage and the screen. It was great to see Brendan Gleeson playing Duncan with such chutzpah and glory, though a few more scenes would have been warranted. Other impressive performances come from Corey Hawkins as the heroic nemesis to Macbeth, a figure of morality who attempts to exact revenge on Macbeth's treachery.
The Tragedy of Macbeth is a film that's rich in its world building details as it is in its operatic approach, with both being driven deeper by the intense theatrics and energetic style of Joel Coen, who once transcends cinema along with the source material of Macbeth into his sensibilities of taut, structured storytelling that has echoes of epic filmmaking with film noir sensibilities, along with the sudden bursts of violence that Joel Coen is akin to. It's easily one of the greatest Shakespearian cinematic adaptations of the modern era.