With 2020 upon us, we are mostly staying in to help to stop the spread of COVID-19, I figured it was a good time to reflect back on the essential films the new millennium has brought us. I went back into my archives and figured I would do a re-running of the best of 2000s list, back in a time when I was in the last years of high school where I was promoting these films to my fellow classmates. This week I will run down the top 10 films of yeah starting with the year 2000. It is possible that my rankings are off, and I also still stick with the guidelines of when the films received an actual release date. Don't be alarmed if you fail to see such titles as "Memento" or "In the Mood for Love," I consider those films to be 2001 releases because they weren't released theatrically until that year. That is why Christopher Nolan received a Best Original Screenplay nomination for "Memento" at the 2002 Academy Awards, which celebrated the best US released films in 2001.
Reflecting back at the year 2000, the beginning of the 21st century, it was a time of post-millennium anxiety. Y2K was just a big scare, it was another heated election year, yet film was starting to become more bold in the dawn of the new era. After years of the Academy awards awarding safe and accessible films with "Forrest Gump" (over "Pulp Fiction"), "Braveheart" winning, there was a shift where we saw films with more fearless independent spirit sensibilities receiving bigger budgets and bigger names. It was a year where Lars von Trier won the Palme d'Or for his unconventional and bold musical "Dancer in the Dark", it was also a year where the Academy went back to playing it safe by awarding "Gladiator" (over "Crouching Tiger, Hidden Dragon or "Traffic.") It was a year that to this date holds up its reputation of launching a new era for greater cinema. Below, is my ten best films of 2000 with five runners-up and a list of honorable mentions.
1. Requiem for a Dream (d. Darren Aronofsky)
Darren Aronofsky's explosive sophomore feature, the visionary horror-drama "Requiem for a Dream" still remains one of the most unforgettable and haunting pieces of cinema to emerge from this century. The film offers enormous possibilities in just how visionary and innovative film can be as Aronofsky uses bold montages, astonishing visuals, and a heightened reality that reflects the characters' mindset. 20 years later the film doesn't feel dated, in fact it still feels ahead of its time with its creative impulses. More visceral than gimmicky, this terrifying and unforgettable tale immerses the audience with the characters addictions living in the height of the drug war circa 1980s Coney Island. This is more than a cautionary tale about drugs, "Requiem for a Dream" is a irreverent and potent examination of addiction and how it generates from alienation. Ellen Burstyn delivered a career defining performance as a widow who gets addicted to diet pills and television as she has fantasies of going on her favorite game show. Jared Leto plays her son and Jennifer Connelly plays his girlfriend who are both addicted to heroin as they go into a dark abyss of addiction and demise. The film is far from being nihilistic though, it is a film with a deep moral compass and purpose.
Amazon $3.99
Vudu $3.99
2. Traffic (d. Steven Soderbergh)
Steven Soderbergh's most accomplished and impressive picture of his career, a film of such rich visual grandeur and epic scope, the film used the Robert Altman approach of using intersecting story lines in different locales to explore the failing drug war that sadly still continues twenty years later. The artistic success of Soderbergh's vision not only lies in Stephan Gaghan's engrossing script that is deeply layered and brilliantly structured, but Soderbergh's aesthetic shifts that change depending on the locale remains innovative today. The success of "Traffic" would lead an array of many other great films in the 2000s that include Gaghan's own "Syriana," "Babel," and "Crash." With a first-rate ensemble cast, Soderbergh's film remains an imperative study on failed drug war policies and his most triumphant work of art to date.
Hulu (Subscription)
Amazon Prime $3.99
3. Crouching Tiger, Hidden Dragon (d. Ang Lee)
In 2000, 20 years before "Parasite" made history as being the first ever foreign-language film to win Best Picture, a foreign-language film landed a nomination in the Best Picture Oscar race–Ang Lee's "Crouching Tiger, Hidden Dragon". An extravagant and innovative martial arts romantic epic that was exhilarating and exciting in its action, and so delicate and sensitive with its characters and themes on unspoken love and forbidden passion. Lee's triumphant martial-arts movie truly elevated the standards for the genre, and the action choreographed by Lee Wu-Ping remains every bit as impressive and breathtaking today.
Available to stream: Netflix (Subscription)
Amazon Prime $2.99
4. Dancer in the Dark (d. Lars von Trier)
While the film is infamous and known for being the film that drove Bjork out of acting, "Dancer in the Dark" remains one of Lars von Trier's most astonishing and distinctive works yet. The film, uses a brilliant and inventive blend of musical genre movie tropes merged with deep adversity. This film is a tragic and shattering journey of motherhood, as Bjork delivers a mesmerizing performance as a determined mother who goes to extreme depths in fighting for her own eye sight. Featuring an astonishing soundtrack with astounding musical numbers written by Bjork herself, renders von Trier's film has being one of his most shattering and powerfully moving films of his career.
Available to stream: Vudu (Free)
5. Almost Famous (d. Cameron Crowe)
Filmmaker Cameron Crowe (Jerry Maguire, Say Anything) deeply personal and semi-autobiographical film about his own experiences being on the road with bands like Led Zeppelin was a huge inspiration for this remarkable and sprawling coming-of-age saga. Set in 1973, the film is about an aspiring high school news reporter (Patrick Fugit) who persuades himself into writing for Rolling Stone magazine, in which he ends up traveling on the road with a rising rock band. With a first-rate soundtrack along with several performances that stick out in the film-Kate Hudson, Billy Crudup, Phillip Seymour Hoffman, and Frances McDormand–Crowe always keeps the narrative engaging. "Almost Famous" places us into an era that is punctuated by rich, dramatic layers and optimism during a time of Nixon-era uncertainty, Crowe's vision serve as an affecting mediation on the power of evolving and growing.
Amazon $2.99
Vudu $2.99
6. You Can Count On Me (d. Kenneth Lonnergan)
Kenneth Lonnergan's tremendously engaging feature film debut avoids every trap for its conventional melodramatics that would succumb to this type of story. The performances by Laura Linney, Mark Ruffalo, and Rory Culkin are extraordinary, especially for a film that could have come overwrought in a lesser directors hands. Ruffalo carries the entire emotional weight of the film, and Linney holds great exchanges with him. The premise about two estranged siblings reconnecting sounds very trite, yet it becomes more of a natural and honest examination about the process of these siblings healing their past differences and coming together. The result is a film that is deeply human, greatly scripted and all around just a riveting film. Lonnergan would go onto direct other impressive dramatic feats such as "Manchester by the Sea" and "Margaret".
Amazon $2.99
Vudu $2.99
7. Yi Yi (d. Edward Yang)
The final film from the late Edward Yang moved the three part character study into a exiting and new direction with his pioneering film. Telling the story of three different perspectives, he avoided cheap sentimental trappings and invented a balanced study of the human condition. The first story involves a father, NJ, who is very unhappy with his line of work for a Japanese videogame company who ends up finding a new connection with a software mogul. Meanwhile, an old girlfriend form his past tries to reconnect with him as his wife is left in a comma. The second story involves NJ's son, Yang-Yang, who gets bullied at school by his female classmates and mocked by one of his teachers. He ends up finding a skill and passion for photography that guides him through his hardships. The last story involves NJ's daughter, who also gets in a love triangle with her friend next door and another neighbor's boyfriend. Yang balances the story with astonishing visual splendor and affecting realism. The end result is a emotionally involving film filled with honest human frailty and pathos.
The Criterion Channel (Subscription)
8. The Virgin Suicides (d. Sofia Coppola)
With her remarkable breakthrough film with "The Virgin Suicides" and her even greater sophomore follow-up in 2003 with "Lost in Translation," I have had my eyes on Sofia Coppola's work ever since. Nobody was ever prepared in just how great of a director she would have become, to this date she continues to hone her craft expertly and she is one of the most talented filmmakers working today. Her debut film focuses on a group of sisters seemingly crushed by the recent suicide of one of their sisters for reasons unknown, and the fractures that follow the girls upon the tragedy. The consequences lead them towards severe oppression from their own parents (James Woods and Kathleen Turner) as their abstinence upbringing leaves them with many uncertainties. There have been numerous coming-of-age stories about young females, yet Coppola's to this date feels the most honest and genuine.
Crackle (Free)
The Criterion Channel (Subscription)
Vudu $2.99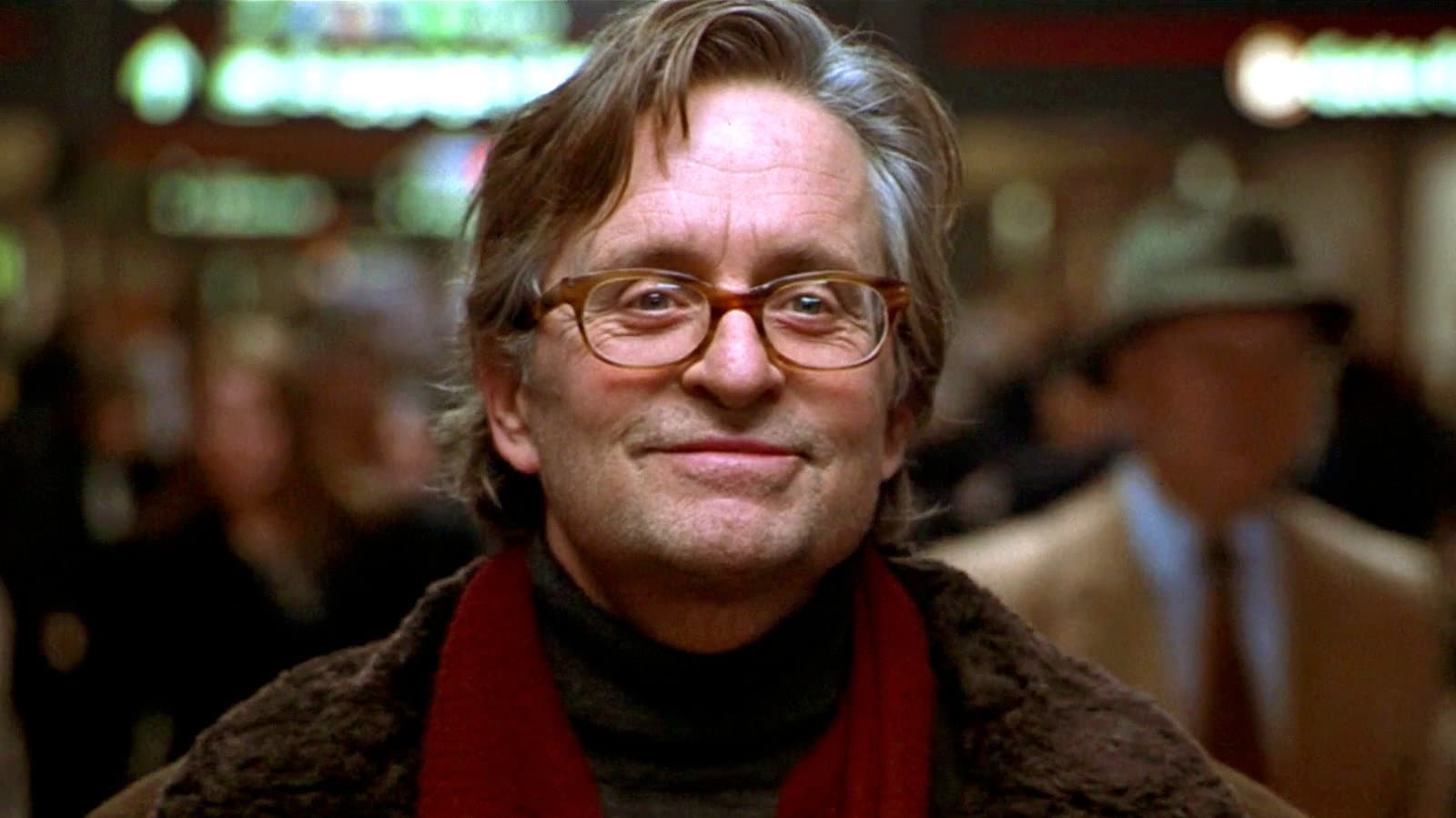 9. Wonder Boys (d. Curtis Hanson)
A witty and equally human screwball comedy about a college professor who's pushed by his faculty to sharpen up and become more responsible. The film takes place over a snowy weekend in a college town in Pennsylvania as a writer's festival is about to approach. Grady Tripp (Michael Douglass) is the professor and also a successful novelist who is still working on his long-awaited follow up to his first novel. With many complex pressures approaching Grady, he ends up building a relationship with a socially awkward and equally brilliant student (Tobey Maguire) who motivates him to be a better writer and person.
Crackle (Free)
Amazon Prime $2.99
10. George Washington (d. David Gordon Green)
Before he hit gold with "Pineapple Express" and  the"Halloween" (2018) remake, David Gordon Green made an impressive splash at the 2000 Sundace Film Festival with "George Washington," a Terrence Malick inspired mediation on impoverished children living in the dying urban areas of North Carolina. Using the Malickian elliptical tone poem style narration, "George Washington" plays out like a time capsule plight for the disenfranchised. Green has went onto to direct numerous films ever since–both indie and studio pictures. The compassionate and lyrical "George Washington" remains his strongest film to date.
Criterion Channel (Subscription)
Amazon $3.99
Runners-Up (In Alphabetical Order)
American Psycho (d. Mary Harron)
Executed with rich satire, Mary Harron's "American Psycho" is a ominous and darkly funny tale that is always fascinating. Playing to slasher movie tropes and of course Paul Schrader's "American Gigolo" told with maddening rigor: Christian Bale plays Patrick Bateman, an arrogant Wall Street broker by day and a serial killer at night. It's impossible to leave "American Psycho" feeling anything but terror, as well as the desire to immediately see and reevaluate what you just watched.
Hulu (Subscription)
Amazon $3.99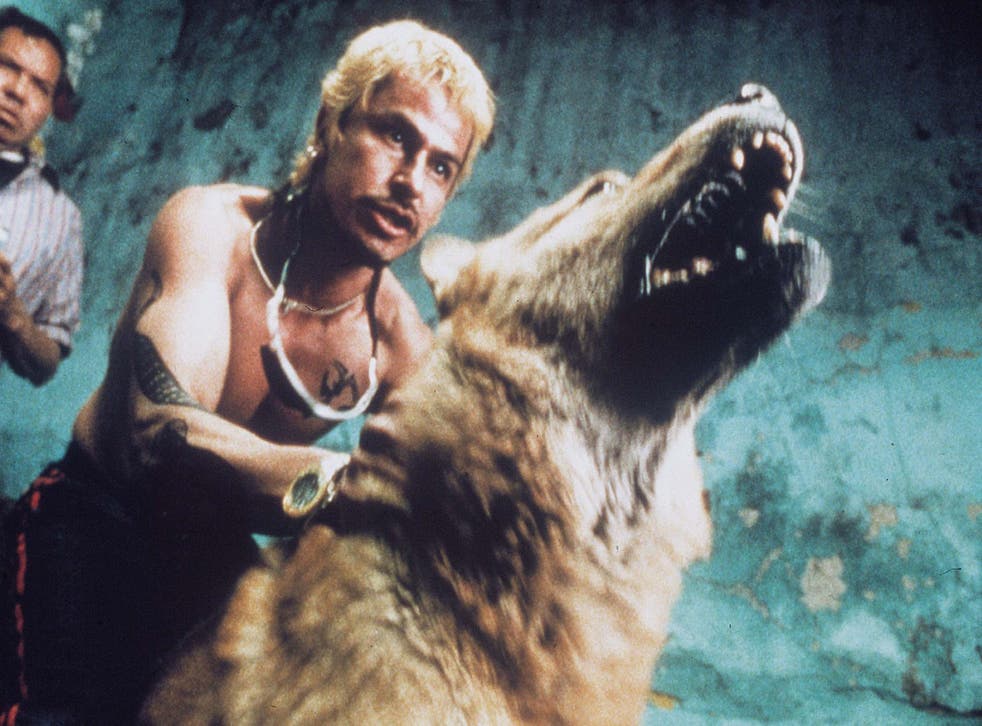 Amores Perros (d. Alejandro Gonzalez Innaritu)
Alejandro G. Innaritu stamped his status as one of the most emerging and exciting filmmakers to come out of the new century with his visceral, harrowing drama "Amores Perros". Following the ensemble character approach of Robert Altman, he would go onto to direct such acclaimed masterpieces as "Babel," "Birdman," and "The Revenant." Innaritu was able to lay the groundwork of his sensibilities with this masterwork that showcased just how much of a searing and commanding director he would eventually become.
Vudu (Free)
Tubi (Free)
Best in Show (d. Christopher Guest)
The last few Christopher Guest films such as "Mascots" and "For Your Consideration" were misfires that made you feel disproportionately letdown. But that wasn't the reaction back in 2000 with "Best in Show," which is certainly Guest's most satirical and easily one of his most funniest.
Amazon $3.99
Vudu $3.99
Cast Away (d. Robert Zemeckis)
Filmmakers have been making survivalist films for 100 years now, but few such films have been as minimalist and triumphant as Zemeckis', who uses an immersive and breathtaking visual style to throw you into isolation. Tom Hanks delivers one of his most commanding performances yet, that relies mostly on a physical and muted performance that is one of his best.
Hulu (Subscription)
Amazon $3.99
Vudu $3.99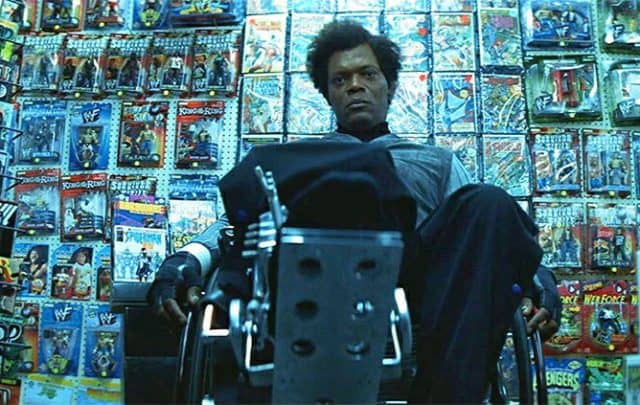 Unbreakable (d. M. Night Shyamalan)
M. Night Shyamalan skillfully weaves great suspense and sophistication in his most impressive film to this date. One of the unique traits of his earlier cinematic style is the build up that often moved itself into a gimmicky, third-act self-parody. Yet, with "Unbreakable" he delivered a completely mesmerizing and mature framework that still exceeds most superhero movies in terms of style and story.
Hulu (Subscription)
Amazon $2.99
Honorable Mention (Other Excellent Titles of 2000)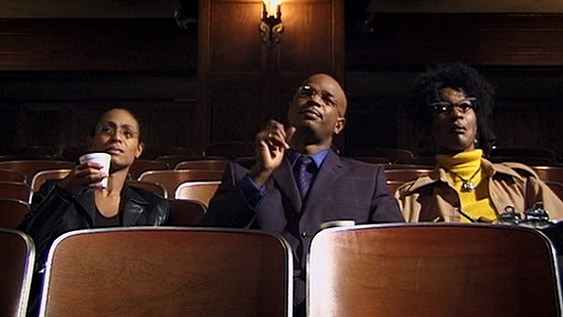 Bamboozled (d. Spike Lee)
Before Night Falls (d. Julian Schnabel)
 Beau Travail (d. Claire Denis)
Ghost Dog: Way of the Samurai (d. Jim Jarmusch)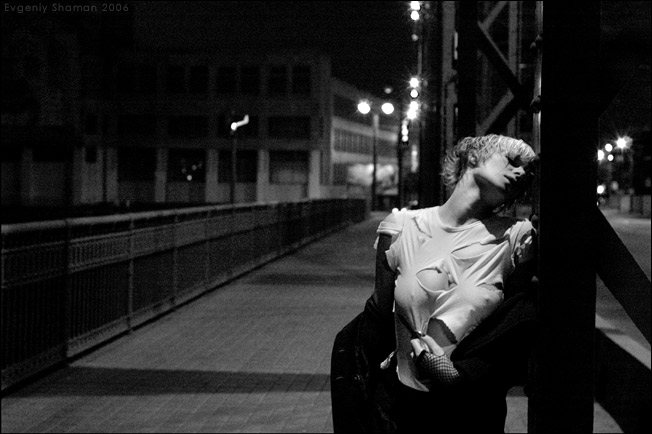 The Girl on the Bridge (d. Patrice Laconte)
 High Fidelity (d. Stephen Frears)
The House of Mirth (d. Terence Davies)
Jesus's Son (d. Allison McLean)
Love and Basketball (d. Gina Prince-Bythewood)
Nurse Betty (d. Neil Labute)
O Brother, Where Art Thou? (d. Joel Coen)
Pola X (d. Leos Carax)
Ratcatcher (d. Lynne Ramsay)
Shadow of the Vampire (d. E. Ellias Mirhage)
State and Main (d. David Mamet)
The Wind Will Carry Us (d. Abbas Kiarostami)