Sophisticated and charming, "On the Rocks," Sofia Coppola's appealing feature is her most lighthearted and accessible film to date, a bittersweet screwball comedy told consistently from the point of view of a married woman attempting to hold her marriage together. A wry, witty father-daughter film that holds a beautiful blend of commercialism and art as it dissects an engaging dissection of a woman feeling displaced and disconnected after she starts suspecting her husband could be committing some broken fidelity.
The twist is that, even in this mad and uncertain bleak modern world, Sofia Coppola's film comes at the right time as it generates great laughs and warmth that audiences truly need right now. The film will be released on Apple TV on October 20th, and with the right marketing, word-of-mouth, and commercial success, "On the Rocks" should be able to build-up a strong enough following that can make Coppola's new film the most celebrated movie she's released since her beloved 2003 treasure "Lost in Translation," and potentially some Oscar consideration in some major categories.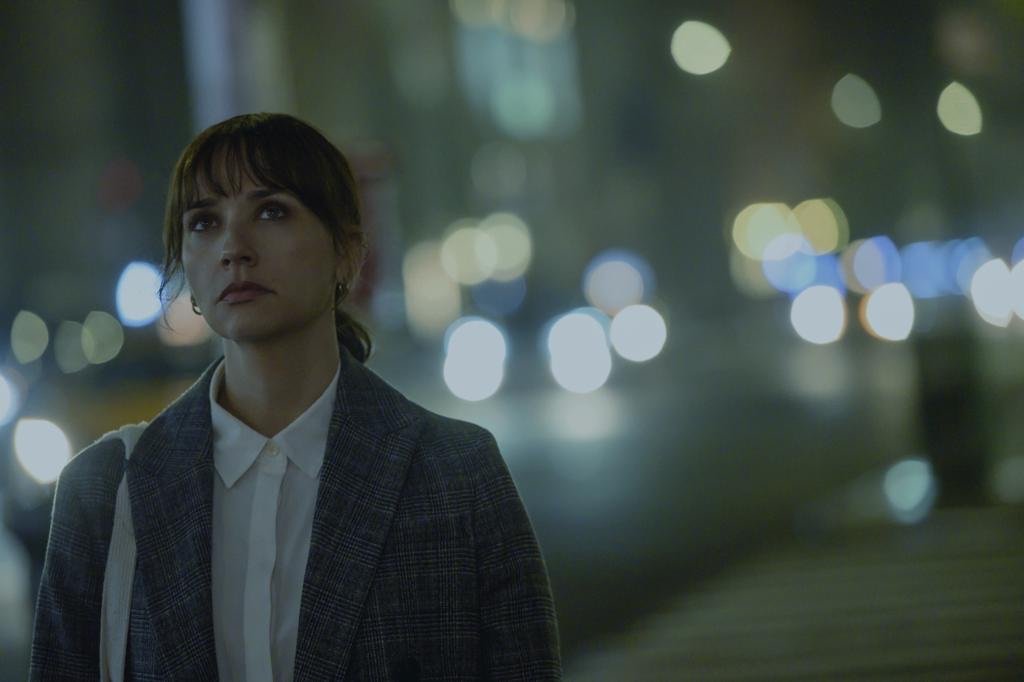 I recently went back and revisited all of Coppola's films in preparation of this, including Coppola's "Lost in Translation" (2003), and the film is absolutely timeless. The film has a pitch-perfect blend of sensory moods and affecting exchanges, a tender tone poem to geographical dislocation and human connection, which is about two lost American souls coming together and holding undeniable chemistry together in the city of Tokyo. "On the Rocks" marks Coppola's seventh feature film as writer-director, and her long creative reunion with Bill Murray, the co-star of "Lost in Translation" that earned Bill Murray his solo Oscar nomination. So the expectations are very high as audiences go in hoping Coppola and Murray can recapture that ambience that was so magical in "Lost in Translation."
Now two decades later, Murray still delivers  banter and tenderness with his melancholic eyes. And Coppola still proves she has a poetic eye and this time she proves further just how great of a screenwriter she is as well with her wonderful exchanges and sharp dialogue. Just as "Lost in Translation" was a love letter to Tokyo, "On the Rocks" feels like a sad pre-pandemic tone poem to New York City when things were normal before the days of lockdowns, quarantine, masks, and social distancing.
The film is also a reminder of just how alive and beautiful the Big Apple really is. It might seem unfashionable to say this, but Coppola's passion for New York (where she also resides) echoes the passion of great Woody Allen films in which the city feels every bit like a character as Allen's own "Manhattan" or even "Annie Hall", and it's every bit as affecting and charming.
The saga beings with Laura (Rashida Jones) marrying her husband Dean (Marlon Wayans) as they jump into a pool after their wedding reception as Coppola's sublime and impeccably framed shots by frequent Coppola cinematographer Phillip Le Sourd gives a sense of hope to Laura's world. We gradually transition into a few years later and witness Laura and Dean married, have two children of two adorable young daughters, and have an apartment in Upper Manhattan. Laura is also a published writer who already has a publishing deal for her next book that she is struggling to pull through due to anxieties she is enduring.
The problem is Laura begins to have some deep concerns on the state of her marriage after we notice Dean isn't home that much and spends a lot of time with a female co-worker named Fiona (Jessica Henwick from "Game of Thrones"). So much circumstantial evidence suggests Dean is having an affair behind Laura's back, especially after she discovers her belongings in Dean's suitcase. There is a heartbreaking moment in the film where Laura feels disconnected and displaced at a work party once Dean brushes her off and appears to be more connected with Fiona. Laura can't even keep a conversation with Dean's fellow female co-workers and something feels painfully awkward about everything.  Dean even misses out on Laura's birthday for a business meeting in California, in which he makes it up to her in a shattering scene where she mistakes a birthday cake from the table next to her after Dean takes her out for dinner during her post-birthday celebration. As Coppola always does with her films, she expertly captures internal loneliness as Rashida Jones proves she has the acting skills to keep up with Coppola's character depth that she is known for.
Feeling very conflicted with really nobody to go to, she ends up going to her father Felix (Murray) for advice. The thing is Felix is a womanizer and once a playboy father that still flirts with every woman he encounters  that leaves Laura further uncertain and very embarrassed. Felix convinces Laura that an affair is certainly going on, and soon they end up going incognito and on stakeouts as if they are a pair of detectives in tracing Dean's whereabouts. The two go on a beautiful journey in Manhattan trying to dive deeper into why Dean is coming home so late and "working so much" as they both end up discovering many truths about themselves and each other as their investigation intensifies.
Just when you think the film gets too broad or even precious as Murray drives an antique a European sports car, Coppola wins you over with tender payoffs and earned pathos. Even a scene that involves Felix convincing Laura to travel to Mexico to spy on Dean's "Business trip" with his co-workers ends up being artful and greatly scripted. The film echoes the screwball comedies of the 1930s and echoes the work of Jacques Tati and even Preston Sturges. So often Coppola has been a minimalist in quite a few of her films, with such masterpieces like "Lost in Translation," "Marie Antoinette," and her greatly overlooked "Somewhere"– each of these films spoke volumes without much dialogue, but with conceptual beauty merged with the sensory and the internal.
Now years later Coppola proves to be even more comfortable and wiser as a writer, as this is her most dialogue driven film to date. Yet, the screenplay is filled with many insights and an honest vision where it doesn't feel compromised or overly commercialized. There are so many tender and wonderfully written passages and exchanges in this film, especially in Murray's "Oscar moment" in which he rationalizes why he divorced Laura's mom after he encountered a woman that showed him greater affection that he was longing for. The conversation pays off even more once he contemplates his fond memories of her in which Laura finds herself deeply moved by them. Coppola beautifully examines how we can hold bitterness with our family members, but the familial bond can always be renewed.
What could have been a movie that just been handed off to any writer or director because of it's universal appeal and storytelling ends up transitioning into something deeply humanistic and affecting. A caper that is breezy and exuberant watch, one that is comedic, but always engaging as the film is filled with spirit and grace with Coppola's commentary on marital complications. Often when films explore the dynamics of marriage, they often end devastating or cynical, yet there is something hopeful and rewarding to be found in Coppola's film. Making it easily her most light-weight movie she has ever created, and the pairing of Murray and Jones is charismatic and equally fragile. I could have easily watched another 95  mins of them on screen together.
The ending of "On the Rocks" ends on an abrupt but conclusive note that is undeniably hopeful and moving. Without revealing anything substantial, Coppola exquisitely examines the cultural differences between her father's perspective on life, and how his outlook on relationships and women are not on the level of modernity as Felix has a rather narrow view that men and women have primitive traits that are instinctual. It leaves Laura second-guessing her marriage and eventually her father that Dean could legitimately be overwhelmed with work.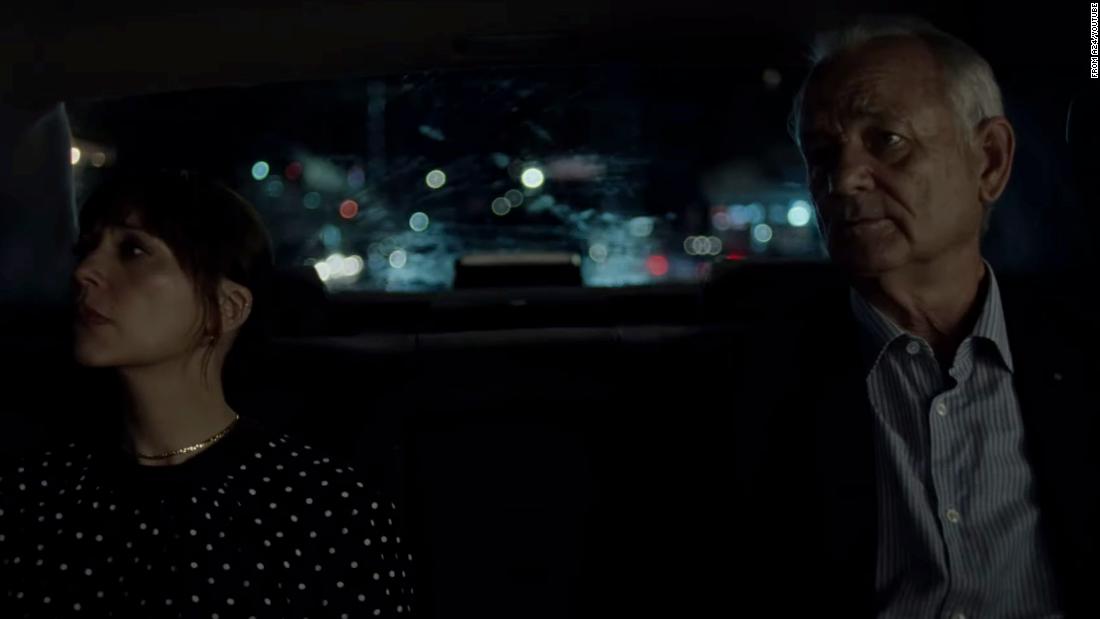 Regardless of what happens, each main actor including Marlon Wayans are given vulnerable moments that shine. Rashida Jones delivers the best performance of her career, and Bill Murray easily gives his best performance since "Lost in Translation." Jones pulls off a performance of a conflicted wife who is losing patience with her suspicions, and Murray brings a lot of wise banter that raises questions if he's all knowing, or is his worldview out of touch with who Dean really is? Does Felix and Laura only see the perception that they only want to see?
Just as "Lost in Translation" was a romance about two strangers coming together with a deeply felt connection, and "Somewhere" was also a father-daughter relationship about a flawed, playboy father reconnecting with his young daughter, "On the Rocks" feels like a trilogy of Coppola's world of unspoken longing about two characters coming together and learning who and what they are really about. Far lighter than the latter, Coppola's latest proves further just how much of a gifted and versatile storyteller she really is.
The film's personal vision and visual style again impresses, reflecting her own experiences of marriage and being a mother, and being a daughter to the iconic filmmaker–Francis Ford Coppola, the film is conveyed with so much insight and sensibility. The film is filled with so many wonderful dialogue passes, beautiful artistry, and many observational and visual moments that echoes Coppola's earlier work. All around it's a beautiful and lyrical melancholy of father's and daughters, familial bonds,  motherhood, marital complications, and the incessant search of maintaining love and being loved. "On the Rocks" is one gem of a movie and a notable highlight of 2020 that will certainly raise your spirits in this rather peril year.