With "Tenet," the most eagerly awaited film during the current COVID-19 era, Christopher Nolan's 11th feature film anchors the current state of cinema that now mainly consists of virtual cinema screenings and streaming/VOD releases.  After numerous release date changes, Warner Bros. has finally decided to release "Tenet" and the end result is very engrossing and a highly innovative piece of escapist cinema that lives up to the hype, for the most part.
Just as he proved with "Inception" and "The Dark Knight" trilogy, Nolan once again pulls off an impressive big-budget, sci-fi action film that is very sophisticated and of course skillfully crafted. Defying the rules of time and space, Nolan once again explores the concept and themes of time and embarks the viewer into an audacious experience of astonishing set-pieces and jaw-dropping exhilaration that is the perfect film to welcome viewers back to the cinema after months of quarantine.
The most anticipated film for many this year, in what was supposed to be released during the summer season, "Tenet" now arrives into select theaters by region as it delivers that escapist cinematic rush that viewers have long yearned for. Just like "Inception," the film is driven more by rich ideas than mindless action, though there are plenty of first-rate action set-pieces and sequences throughout. Both expository and dense in narrative, the film will certainly play better on repeat viewings to keep up with everything that is going on with the opaque plot, in which upon the first viewing some specifics may feel muddled or convoluted.
Very much a companion piece to Nolan's 2010 "Inception," "Tenet" is another globe-trotting sci-fi thriller that dives deep into the cerebral, except this time Nolan explores more of the nature of time inversion than the subconscious. If anything "Tenet" plays out like Nolan's version of a James Bond film that moves from exotic locale to locale from the landscapes of Mumbai to the waters of the Mediterranean.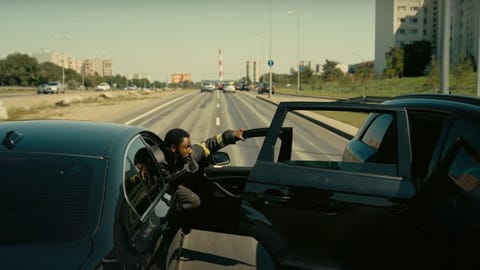 Ever since his early films like "Following" and "Memento," Nolan has been driven in making films that play out like a Rubik's cube, as he constructs and deconstructs the concept of time, his latest films carry on the same concepts on a much larger scale. "Tenet" carries Nolan's distinctive style that features a first-rate cast that merges sci-fi concepts with the spy thriller, and Nolan explores how the concept of time (the past and the future) can be altered by inverting it.
Nolan challenges the viewer to keep up with the ideas and with the fast-paced expository dialogue that now makes "Inception" feel restraint and subtle. Nolan once again finds himself building his own visionary universe that consist of car chase sequences going in reverse, fight-sequences are going backwards as heroes and villains fight each other, and bullets trace back into the guns they're being fired out of. Unlike traditional big budget blockbusters, whose plots are often accessible and resort to formulas, it would be nearly impossible to explain every specific detail of the plot as the film writhes itself into a cerebral yarn. What ultimately unfurls across the big screen for nearly two-and-half-hours is an impressive cinematic experience that will certainly leave you in awe with the experience.
In his first cinematic film role since his breakthrough turn in Spike Lee's "BlacKkKlansman," the impressive John David Washington proves to have the charisma and physical command to play a leading man. He plays a CIA agent who goes only by the code name of "the Protagonist". When we are first introduced to him, he's preventing a terrorist attack inside a Ukraine opera house in a very impressive opening that echoes the opening heist sequence in "The Dark Knight."
Eventually the Protagonist is recruited to an even more fatal mission that consists of stopping World War III. Robert Pattinson plays Neil, a British agent who helps the Protagonist in tracking down Andrei Sator (Kenneth Branagh), a Russian oligarchical arms dealer who plots on destroying the world not with weapons or nuclear arms, but by altering the existence of reality with time inversion. To get closer in preventing this cataclysm, the Protagonist ends up persuading Andrei's art-dealer wife, Kat (Elizabeth Debicki) in what's at stake, and it's revealed that their marriage is based out of spite and rivalry that possibly led to Andrei's disdain for humanity and the world.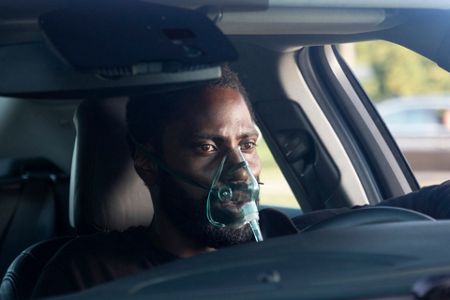 Very much in the vein of a Bond movie, the Protagonist receives all the unlimited resources from intelligent offices that is orchestrated by an intelligence officer (Michael Caine), who appears in a very small but essential scene. While Neil and the Protagonist embark on ways to prevent Andrei from altering and destroying the course of humanity, there are many impressive set-pieces and astonishing stunt work that are nothing short of extraordinary. There is a highway car chase scene that rivals "The Matrix Reloaded" and a bungee jumping scene off a Mumbai skyscraper along with actors fighting each other backwards and forward as time unfolds in reverse. The spectacle is certainly there as it terrifically entertains.
On a narrative level, the film could have benefited from greater character depth with the Protagonist. While Washington's Protagonist character is a memorable and commanding one, who often carries the movie in many ways, sadly Nolan doesn't give much surface to the character that leaves the film at an emotional distance, contrary to the feeling one gets in "Inception" that dealt with grief and the longing of lost love. These types of flaws make "Tenet" feel more hollow than some of Nolan's previous films that are also time-twisting pretzels. While Nolan doesn't want to retread the same formulas, the script would have benefited from more internal conflict or even some backstory or motivations of who the Protagonist really is, and we know Washington would have been up for duties in fleshing out the character. That being said there already is so much at stake in the film (like the faith of humanity and the course of existence), anymore exposition or backstories involving other characters only would have added more running time.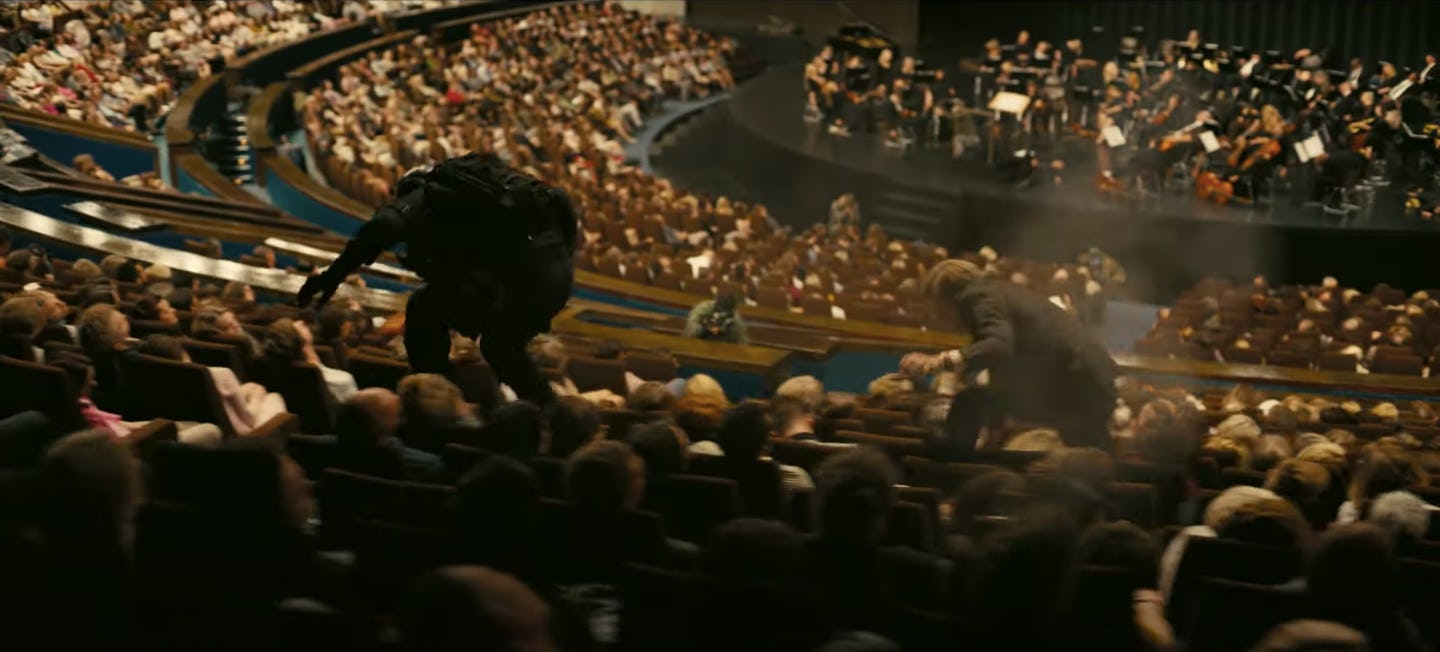 Nolan's body of work (he's now at 11 films) often has overlapping themes. There is a direct link in all his films about troubled men, haunted by past experiences, who are determined in altering the ways and making amends from the past, doesn't quite reach these themes in "Tenet," while Branagh's Andrei is a troubled, wounded, and ill man who is hellbent on destroying humanity, Washington's character isn't given as much depth as Nolan's previous protagonists. Branagh's character also isn't that imaginative and very much a cliche of a routine villain.
Due to these flaws, Nolan never quite reaches the intimate or personal levels of "Inception" or "Memento". Nolan still deserves great credit for his grandiose ideas and bold visual style of filmmaking. Thematically, too, Nolan uses a lot of rich philosophy, metaphysics, quantum psychics, space-time continuum, and Jungian psychology that gives the film a much more sophisticated outcome that many big-budget films fail to accomplish or convey. Nolan borrows and mixes elements from "Inception" and even "Interstellar" (his 2014 flawed but visionary sci-fi saga), and in moments Nolan bounces back and forth between the concepts of time and space, the relationship between mind and matter, the link between substance and attribute, and what is potential and what is actual.
All around, Nolan once again proves he is a wizard of cinematic technique. He crafts a technically impressive feat that offers so much visual grandeur and rich spectacle. "Tenet" moves quickly and is always engaging, thanks mostly to its impressive cutting by editor Jennifer Lame ("Marriage Story", "Manchester by the Sea") who deserves Oscar consideration for the impressiveness in her editing. Of course Nolan's imagination deserves credit too. "Tenet" is every bit as unconventional as one would expect from Nolan, but despite some shortcomings that often occur in many of Nolan's work, he always ends up pulling off a quality picture with memorable imagery and ambitious high-concepts, and "Tenet" certainly continues his traits and is another solid addition into Nolan's fascinating oeuvre.