They are the modern masters of cinematic parables and social realism, the Belgium filmmaking sibling duo known as the Dardenne brothers continue their empathetic and emotionally raw sensibilities with their latest film "Young Ahmed".  A film that is an apparent critique on religion, and also a continuation of their stories that involve troubled and traumatic youths that were also explored with their previous masterworks such as "Rosetta", "L'Enfant", "Lorna's Silence", and "The Kid with a Bike".
The Dardenne brothers were awarded the Best Director award at last year's Cannes Film Festival, and the film was also accused of cultural appropriation and racism on Twitter by users who haven't even watched the film yet. The film is indeed directed by older white men, however "Young Ahmed" never feels like cultural appropriation, and in fact there is a lot of sympathy and affection found for their young and troubled protagonist. I'm also of the opinion that artists should have the creative liberties to create whatever stories and characters that fuel their creative flow the best. Also the Dardennes are such mature filmmakers that always craft powerfully potent films about underprivileged characters confined to their socioeconomic surroundings and environments.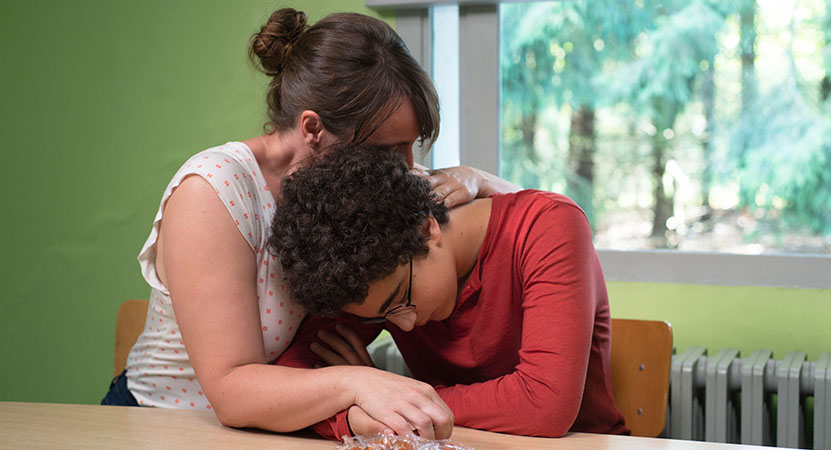 "Young Ahmed" continues the Dardennes' signature craftsmanship: social realism commentary in Belgium, handheld camerawork, long takes, and non-professional actors caught up in ethical dilemmas and hardships that result from their environments. In lesser hands, "Young Ahmed" would probably come off culturally clumsy with its cultural appropriations, yet it is rendered with stark empathy that never feels compromising. The film isn't so much about indoctrination or radicalization as it's more of an exploration of a lost soul attempting to find and unravel himself as he continues to make unethical decisions. If anything, "Young Ahmed" works more as a companion piece to "The Kid with a Bike", the 2011 brothers' movie which was also about a troubled loss soul making awful mistakes, which was their most focused and affecting film since "Rosetta".
The film centers on Ahmed (Ben Addi), a young teenager who has a single white mother, who begins to get radicalized by Imam Yossof (Othmane Moumen). We see him refusing to shake his teacher's hand, and getting upset with his mother for her alcohol consumption as he starts begrudging his older sister for being promiscuous just for wearing western style clothing.  A war rages within young Ahmed because he is attempting to make sense of the world and of its troubles.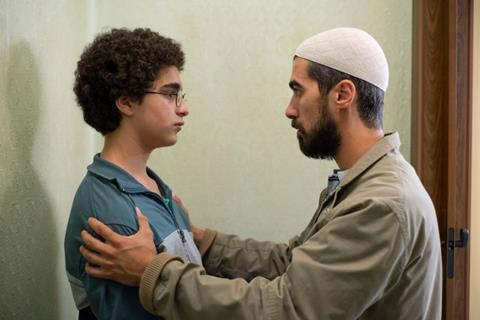 Teetering between childhoods and being a teenager, Ahmed appears to be timid and socially awkward. He prays daily as he attempts to find a purpose to his soul. The sense of purpose he finds is in Islam, it's there where he ends up holding some ultra-conservative beliefs that leads him down a dangerous path where he takes a more violent side of the Quran's teachings. He ends up attempting to murder his school teacher, Madame Ines (Miriam Akheddiou), after Imam Yossof tells Ahmed that she is an apostate for westernizing their religion, because she dates a Jew and believes Islam should be modernized in the ever-changing 21st century. Ahmed is arrested and sentenced to juvenile detention, in which this allows the audience to decide if Ahmed will come back to his senses, or will he resort back to his extremist ways? Ahmed even meets Louis (Victoria Black), a young woman at a farm he volunteers at. She holds great interest and attraction towards Ahmed, yet he distances himself from her. We see his childhood innocence and new romantic emotions being dismantled by his obsessions. Their dynamic encounter is brief but engaging and complicates Ahmed into feeling emotions he wasn't ready for. It's a very tender and moving scene where you like seeing Ahmed finding these small joys in life.
The film is commendable in how it's not about Islam or xenophobic views of outsiders influencing innocents, the film doesn't have a hateful attitude towards Muslims either. The Dardennes are more mature and wise filmmakers than that, what we get instead is a universal study of how one gets radicalized in their search for meaning. The brothers' script is sophisticated and layered, the film plays out like a suspense thriller merged with winding drama. It shows how noble ideas develop into extreme and perverted ones. We see this all the time in society with positions of the far-right with immigration, or the hard left on economic and environmental issues, the themes of extremism remain universal.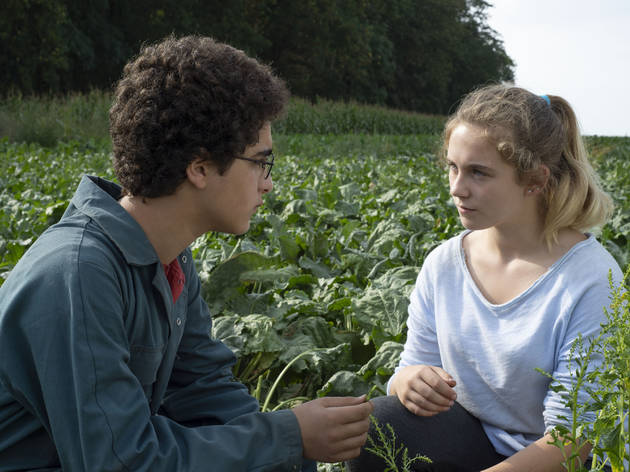 All around the Dardennes have created a film that is an exploration and nuanced tale about indoctrination and extremism, instead of being a xenophobic polemic on Islam. The film shows how we are living in a world of extremist views from many shades, ideologies, and religions. People should be aware that 99.9% of the Islamic population living in America and Europe disapprove of the types of values Ahmed and his imam hold, and yet there is always that .1% that pervert and distort the beauty of faith.  The Dardennes should be commended for their boldness and audacity to create a film like this. It's a timely political and cinematic statement that is universal, the themes in this film will indeed hold great staying power in the future and the film will age well in time. Sadly extremism in many forms still carries on today, and sadly many prejudices and fears are born out of it. They refuse to make a film of prejudices and fear, instead they attempt to ask the uncomfortable questions of what leads to it.
While "Young Ahmed" feels more like a minor work from the Dardenne brothers, they often repeat a lot of the same themes, aesthetics, and even the closing moment's feels similar to all of their other films. They often have a formula where they punish the audience and characters with bleakness, yet they are rewarded with redemption in the closing images. It shows they aren't cynical or nihilistic filmmakers, yet they are more humane and compassionate storytellers. The Dardennes succeed once again though in creating a compelling character study and framework that will forever remain a memorable and breathless film in their impressive oeuvre.