Sharp Stick, Lena Dunham's first feature since her 2010 breakthrough indie darling Tiny Furniture, is a fearless sex comedy that plays like an inferior episode of Girls, Diablo Cody wannabes, and other offbeat indies about infidelity. The film about a 26-year-old virgin (Kristine Froseth) who falls for an older married man (John Bernthal) obviously draws comparisons to Ry-Russo Youngs' Nobody Walks, the 2012 indie drama that Dunham co-wrote the script for was also about a young woman (Olivia Thirlby) also falling for a slightly older man. This time around, Dunham explores sexual awakening and explores Sarah-Jo (Froseth), her protagonist's transformation from a timid, shy young woman who originally has boundaries, ends up finding her own self-discovery of sexuality after an adulterous affair that leads her to watching pornography, having endless one-night stands, hiring male escorts for pleasure, going on "hook-up" dating sites, all attempting to find other sexual pleasures. There is a lot of character depth and human sexuality to be explored. However, Dunham fails to find an emotional arc or any human complexity in which the moments never ignite.
The film makes the first of many winking allusions to a minor episode of Girls, Dunham proves she still has skills for writing skillful dialogue and a conceptual mind with her settings, e.g., the house where Sarah-Jo lives with her mother getting renovated feels like it belongs in a Miranda July film, but Sharp Stick is a film that has the potential to be a compelling character study is undermined by lightly-sketched characters who behave erratic as Dunham's setting has inconsistent tonal shifts  that bounces between a sex comedy and gritty realism that never quite reaches the emotional resonance or thematic depth that Dunham is aiming for.
What has the potential to be otherworldly or offbeat never quite reaches its potential, as we're introduced to Sarah-Jo's mother, Marilyn (Jennifer Jason Leigh), a once-aspiring actress who has been divorced five times and now rents out a small Los Angeles apartment building where she spends most of her days just hanging out with Sarah-Jo and her daughter, Treina (Taylour Paige-from Zola), who is aspiring to be a social media starlet with her desirable photos and videos. Sarah Jo, on the other hand, dresses and acts as if she is a pre-teen. She is also very socially awkward and has never had a boyfriend.
We learn Sarah Jo has a scar on her stomach from a sudden hysterectomy she endured when she was a teenager–but there isn't quite enough depth to build up her trauma to explain why she is so inexperienced and socially awkward. Considering both her mom and sister are quite frank in their talk about sex in very explicit conversations. It would make sense if Sarah Jo came from a strict upbringing or endured some sort of sexual trauma for exposition on not knowing what porno is thinking. A "blow job" literally means blowing air out of her mouth. She even Googles "two people having sex together," and appears to be shocked (and excited) by what comes up in the search results. There is very little plausibility to any of this with Dunham's paucity of exposition, character depth, and build-up.
Sarah Jo also works as a caregiver for a young special-needs child named Zach (Liam Michael Saux), in a nice upper-middle class home that is owned by Zach's mother, Heather (Dunham), a pregnant real estate agent who is about to give birth any week. Always on the go to sell another home, Zach's father, Josh (Bernthal), is a laid-back, stay-at-home father who has a young soul who seems like he yearns for youth again.
On a sudden impulse, while Heather is away and Zach is sleeping, Sarah Jo decides to lose her virginity to Josh, as he appears to be the only man in her life. Sarah Jo instantly confesses she is a virgin, and Zach seems very conflicted about being married and all, but he is instantly lured into her innocence. The film for a while plays out this subplot, in which Josh ends up opening up strongly about how disconnected he feels with Heather, and how they haven't had sex in years. In which Heather's pregnancy was achieved through in vitro fertilization between Josh and Heather, Eventually, things go sour, which leads to Heather finding out that she is no longer Zach's caregiver.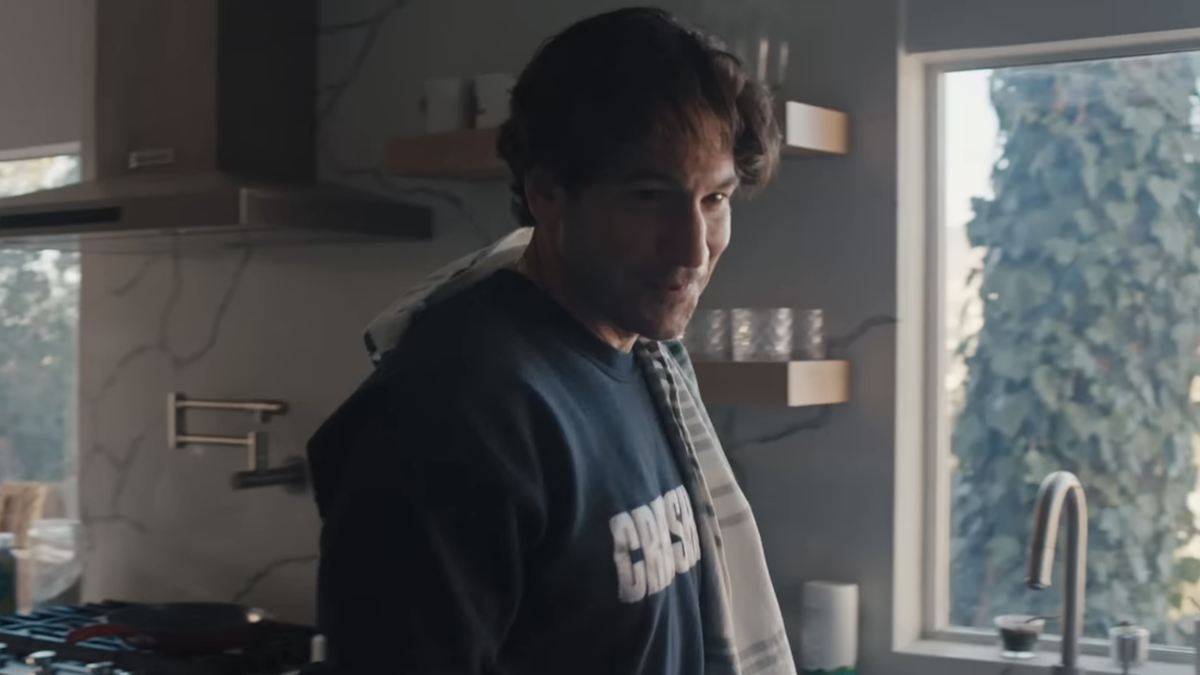 During all this, Sarah Jo's mother and sister appear to be detached from what's going on in Sarah Jo's personal life. She also doesn't seem to be too emotionally fragile about it. The film switches gears as she becomes addicted to recapturing that sexual pleasure again and wants to find other pleasures as well. She develops an A-To-Z checklist of certain sexual acts that she wants to perform and hooks up different men from various online chat rooms as she brings them up to her own secluded room above the apartment building. During her sexual discovery, she becomes infatuated with an online porn star named Vance Leroy (Scott Speedman), who also holds a scar and moves his body in a certain way that's different than most porn actors.
With an implausible opening act, a fairly engaging second act with Bernthal, and a promising build-up for a successful finale, Dunham's film is certainly bold, but it's all build-up that never reaches a satisfying payoff. There is very little subtext or depth that is found with Sarah Jo's abyss of her sexual journeys. Her character never reaches any pathos, and no empathy is ever found. While her sexual awakening is built up as something self-destructive and addictive for her, she even begins to develop odd scratches around her groin, for which her mother tells her to take a bath with oatmeal. Then all the consequences or danger Sarah Jo can potentially face just end up being sidelined in the narrative, and the attempt by Dunham to explore something raw is neglected and never returned.
While Dunham certainly wants to explore sexuality and the desire to be free and never confined to a relationship, she has a conversation with Treina that a woman should never settle for a man. There are millions more out there, and they are replaceable. It's never entirely clear whether Treina is still single, and it's revealed their mother was very promiscuous and never settled with a man, as it's possibly genetic, but the dramatic tension, abstractions, and psychological buildup appear to be woefully missing. The ambiguity of the characters is never earned and nothing about female empowerment ever feels liberating due to the neglect of character depth and uneven narrative building that feels slight and ill-conceived. Sadly, Dunham's sophomore feature becomes a sophomore slump. Hopefully, her next film titled Catherine Called Birdy due out in October will deliver greater artistic success.