More revenge driven and slow-burn, writer-director Charlotte Colbert's retro witch horror film She Will has a strong buildup, some memorable scenes, but a very negligible payoff that feels choppy and hurried. Channeling Dario Argento's (who also serves as Executive Producer) atmosphere, the #MeToo suspense drawer has the 70s horror aestheticism and atmosphere and offers likeable leads by Kota Eberhardt and Alice Krige as an aging actress who holds a lot of torment from an iconic family movie she starred in when she was young teenager. With horror films being a dominant genre as we live in an era of uncertainty, Colbert's debut film has the right atmosphere but just some uneven writing and tonal shifts that bounce between dark humor and horror.
The horror thriller begins with aging actress Veronic Grant (Alice Krige), who is traveling on a train with her assistant and caregiver, Desi (Ebergardt), to her cabin in Northern Scotland, where she aims to recuperate after mastectomy surgery. At age 13, she appeared in a hit film titled Navajo Fronter, in which she was a victim of sexual abuse by the film's director, Hathbourne (Malcolm McDowell).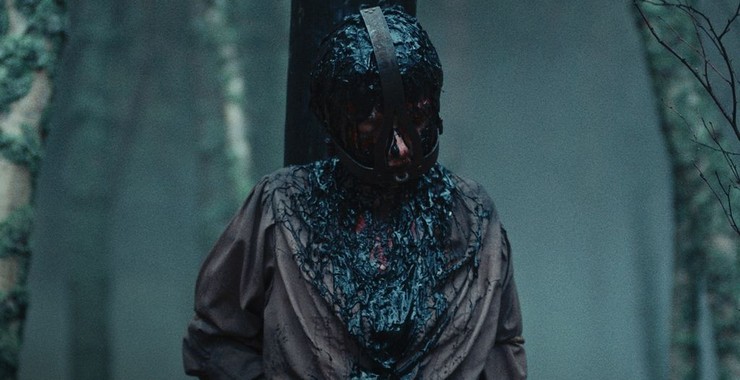 Once they arrive at the cabin, they are greeted by local visiting stage play actors led by Tirador (Rupert Evert), in which he delivers some amusing moments, but the humor begins to feel ill-advised as it doesn't match the tone of the film's atmosphere. Quite contrary to the recent Peter Strickland's recent horror offering Flux Gourmet, which also channeled 70's horror movie aesthetics with the correct balance of atmosphere and humor. As they stay, Veronic is very fatigued and irritable from her surgery. She also puts a lot of stress on Desi with her endless demands. Both of which don't get too much sleep due to the anxiety, for which Vernoica must take severe sleeping pills. Eventually, Veronic ends up being informed by Tirador and others that the vicinity holds a long history of persecuted witches who were once burned in the Middle Ages.
This ends up empowering Veronica as she begins to embody a much stronger form of consciousness. She begins to heal, sleep better, and have very bizarre, lucid dreams of the witch burnings and insights into her own trauma that she suffered as a girl on the set of the movie. She also finds herself developing telepathy and even telekinesis as she begins to experience such phantasms. She also begins to treat Desi with great respect. In which Desi goes out one night at a bar, nearly becomes a victim of sexual assault, in which she is rescued by Veronica's telepathy, where she guides the phantom witches to her rescue.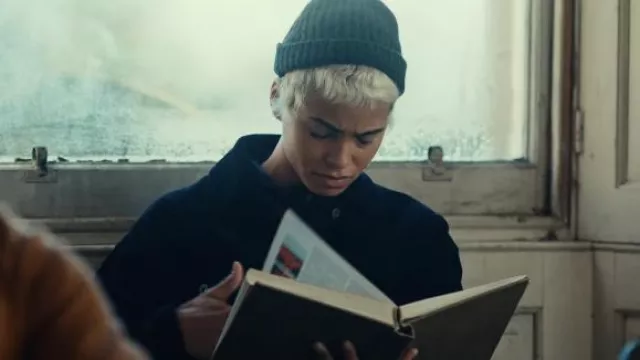 Throughout the course of the film, Colbert gets quite experimental with her aesthetics. Using montages within the dream sequences that consist of abstractions, motifs that have some brooding imagery of terror–all are the most effective aspects of the film where Colbert shows much promise as a strong visual director. However, the film does have some uneven tonal shifts where the horror comedy doesn't match well with the humor. The humor of Everett, along with some visual gags of vibrators, where Desi's sexual predator who tries to drug and date rape is played for laughs in the beginning, ends up feeling ill-advised once you reflect back.
Eventually, Veronica gains greater control of her powers, and her psyche ends up being transported within Hathbourne. What seems like it would end the film with a riveting climax, the artful tension ends up losing momentum after the one-hour mark, and the third act is nowhere near as effective or dramatically satisfying as it ought to be. In terms of aesthetics and visuals, She Will has its merits. A handful of scenes and montages echo Argento's own Phenomena and Inferno, just with lesser results. Jamie D. Ramsay's cinematography knowledge of how to build up mood with lightning, framing, and lenses seems very well-versed. Colbergs certainly shows promise and a passion for gloomy 70s and 80s horror, although a lot of the narrative comes off as weak in terms of writing.
Not only does the third act come off flimsy, many other questions and motivations are left muddled-and not in an effective ambiguous way. How does Veronica gain such power? How is it happening? Is it through the forces of the persecuted? Did she deliberately choose to visit Northern Scotland through a premonition? Is she aware of her telekinetic gifts and potential? A writer and director shouldn't feel the need to ever spoon-feed the audience or hold their hands through an array of endless exposition. However, there should be just enough buildup in the writing as there is in the tension, and the narrative feels undercooked as the aesthetics feel a tad overcooked. You can easily sense a considerable amount of care went into Colbert's conceptualization, but sadly she abandons the narrative and psychological layers for a rushed finale and stylish boastfulness. She Will just might player better with another viewing, and Colbert holds so much promise as skillful director in the making. Regardless, She Will leaves an impression with some of its shortcomings.
She Will opens this 7/15 in Limited Theaters and will be available on VOD (IFC Films)