Sofia Coppola is one of the most artful and creative filmmakers working today, her work has a wide range of different genres and tones that always end up transcending itself into something treasurable and memorable. She has a personal vision and a distinctive style where she always finds fondness for her characters.  This is proven further with her new comedy titled "On the Rocks" that opens October 2nd  in select theaters and starts streaming October 23 on Apple TV+. With a global pandemic and political uncertainty, "On the Rocks" is the perfect anecdote that audiences need right now as it's a very hopeful lightweight comedy that is funny and smart.  "On the Rocks" is another impressive oeuvre in Coppola's astonishing filmography that is nothing short of extraordinary, each of her films have so much to say about loneliness, displacement, and of course the human condition. It's as if she is incapable of making any bad or mediocre films just because of how deeply personal each of her films are. Let us know which film of hers you think are the best in the comments section below.  From worst to best.
8. A Very Murray Christmas (2015)
It was very tempting to just not leave this Netflix short feature off the list, it's more like Sofia Coppola's B-Side offering but the film is such a delightful Christmas movie that is already becoming a tradition for many families to watch during the Christmas season. This film was a field day for Bill Murray to have fun that includes a playful ensemble of cameos of George Clooney, Miley Cyrus and Jason Schwartzman that all build up Miley Cyrus's glorious rendition of "Sleigh Ride." While nothing profound or notable, it's just  Sofia Coppola and the cast being loose and having an exuberant celebration. Even though it's messy and confusing, The result will bring you some  joy and belly laughs during Christmas with its 55 min running time.
7. The Bling Ring (2013)
Very much a non-judgmental film ,"The Bling Ring" is a vastly enticing and cautionary tale of youth culture aiming to achieve fame and celebrity, even if it's by illegitimate means. Coppola carried on her themes of fame, but "The Bling Ring" is her most satirical film she ever created. Adapted from a Vanity Fair article about the  group of teenagers who broke into the homes of Paris Hilton, Megan Fox, and Orlando Bloom and stole millions of dollars of property that included designer clothes, watches, and necklaces. While a minor Sofia Coppola work, the film remains a timeless  chronicle of our celebrity obsessed frenzy culture.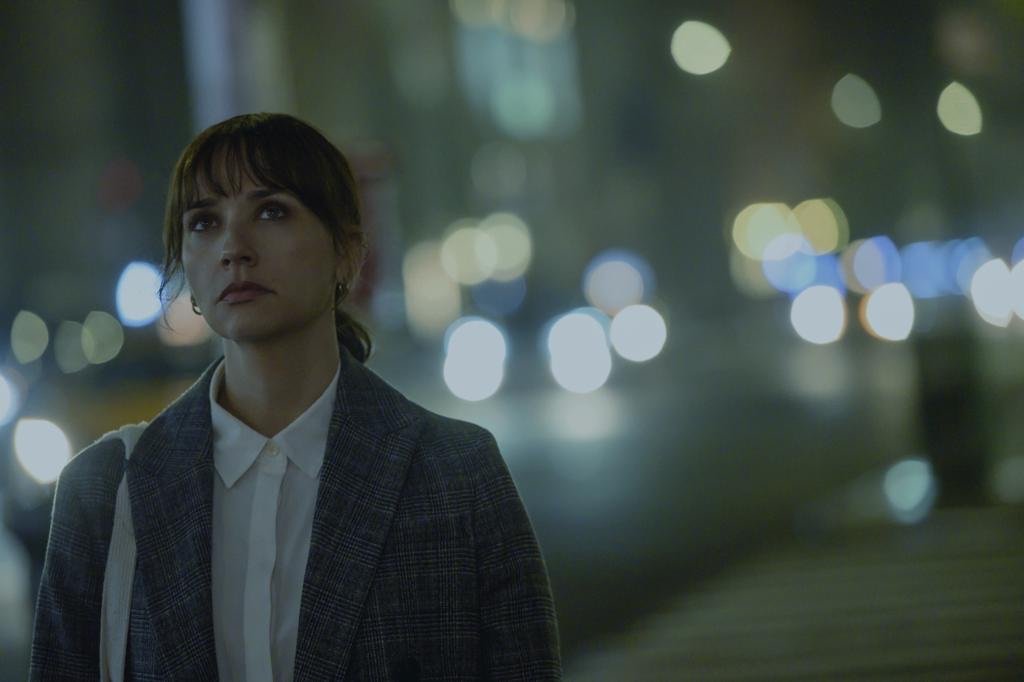 6. On the Rocks (2020)
So often Coppola has been a minimalist in quite a few of her films, with such masterpieces like "Lost in Translation," "Marie Antoinette," and her greatly overlooked "Somewhere"– each of these films spoke volumes without much dialogue, but with conceptual beauty merged with the sensory and the internal. Now years later Coppola proves to be even more comfortable and wiser as a writer, as this is her most dialogue driven film to date. Yet, the screenplay is filled with many insights and an honest vision where it doesn't feel compromised or overly commercialized. There are so many tender and wonderfully written passages and exchanges in this film, especially in Murray's "Oscar moment" in which he rationalizes why he divorced Laura's mom after he encountered a woman that showed him greater affection that he was longing for. The conversation pays off even more once he contemplates his fond memories of her in which Laura finds herself deeply moved by them. Coppola beautifully examines how we can hold bitterness with our family members, but the familial bond can always be renewed.
5. The Virgin Suicides (2000)
With her remarkable breakthrough film with "The Virgin Suicides" and her even greater sophomore follow-up in 2003 with "Lost in Translation," I have had my eyes on Sofia Coppola's work ever since. Nobody was ever prepared for just how great of a director she would have become, to this date she continues to hone her craft expertly and she is one of the most talented filmmakers working today. Her debut film focuses on a group of sisters seemingly crushed by the recent suicide of one of their sisters for reasons unknown, and the fractures that follow the girls upon the tragedy. The consequences lead them towards severe oppression from their own parents (James Woods and Kathleen Turner) as their abstinence upbringing leaves them with many uncertainties. There have been numerous coming-of-age stories about young females, yet Coppola's to this date feels the most honest and genuine.
4. The Beguiled (2017)
Sofia Coppola made history in 2017 by being only the third female director to win the Best Director prize at the Cannes Film Festival, and sadly her retelling didn't get nearly as much Oscar attention as many of the other inferior Oscar titles that year did, and this film is vastly more artful than many of the films in competition in 2017. A taut and engrossing 90 minute suspense thriller that is filled with great performances from the primary cast of Nicole Kidman, Kirsten Dunst, Colin Farrell, and Elle Fanning. Cinematographer Philippe Le Sourd does wonders with the 35 mm/1:66 ratio with diffused lighting, combined with ravishing candles and fog; he has created one of the most aesthetically pleasing films of the decade. Sofia Coppola once again proves to be a master director and storyteller, and "The Beguiled" is easily one of her finest films to date.
3. Marie Antoinette (2006)
A lavish and sumptuous masterpiece that is also melancholic and observational. This film only gets better as time marches on. A visionary piece about the historic Marie Antoinette's (Kirsten Dunst) displacement and isolation in a hierarchy she feels disconnected and captured in. The film is distinctive in vision and ravishing on all levels. Not to mention it's a very unique and unconventional period piece that is rendered with humility and cinematic freedom, a striking triumph of style and substance that gives a modern understanding and heart to the life of Marie Antoinette.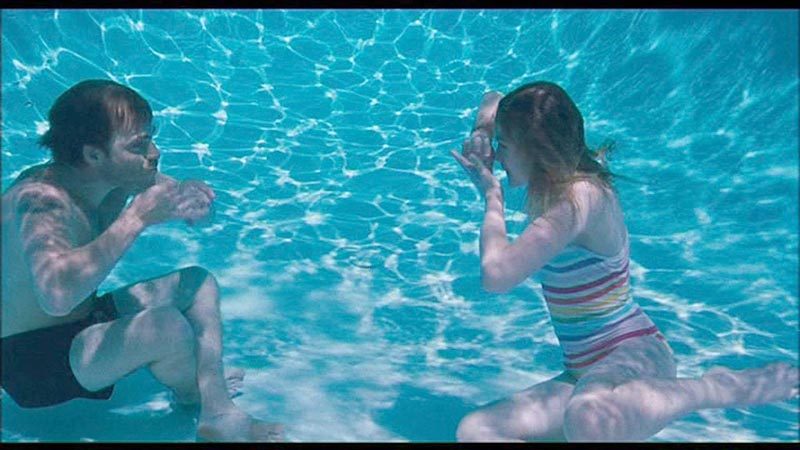 2. Somewhere (2010)
After "The Virgin Suicides," "Lost in Translation," and "Marie Antoinette," it was fascinating to see where Sofia Coppola's fourth feature would go. Instead of going lavish again, she went back to the sort of internalization that was hinted at in "Lost in Translation".  With sublime visuals and an exquisite observational style that the impatient will dismiss as "slow", Coppola's vision here is an elegant and personal ode to fathers and daughters, and it's a study of a hollow celebrity (Steven Dorff) transcending himself and growing into a stronger and more loving person and father. Coppola does all this without manipulation and sentimentality, yet she earns it with artistry and grace.
1. Lost in Translation (2003)
"Lost in Translation" is a complete treasure of a movie, one that is very delicate but deeply contemplative. A woozy and exquisite love letter to Tokyo that idles away observing two lost souls coming together and having a radiant and human connection in a strange place that goes beyond words. Not many movies since or from the latter have captured the beauty of chemistry and longing as well as "Lost in Translation," this masterpiece still remains Sofia Coppola's most accomplished work to date. Bill Murray still hasn't topped his performance and Scarlett Johansson proved just how vulnerable she can be. Johansson and Murray's exchanges are indeed some of the most affecting and charming chemistry you will ever see on celluloid.
Sofia Coppola's stylistic traits
Often has shots of the sun filmed through leaves as she utilizes nature for her character's contemplations.
Characters are often seen gazing out of vehicle windows. Characters often walk down a long hallway. Introduction of her characters are always in an unidentified
point in their time to express their isolation and loneliness.
Coppola often casts child actors as her leads. (Kirsten Dunst, Scarlett Johansson, Stephen Dorff, Emma Watson, Elle Fanning.)
Frequently uses pole-dancing scenes in her films.
Characters often feel dislocated; they feel an absence of something in their life.
Her style is often very observational, where the editing doesn't cut too much.
Style very influenced by Federico Fellini, Michelangelo Antonioni, Wong Kar-Wai, and Jean Luc Godard.
Many of her films have swimming pools.
She utilizes nature well
Her characters are often lonely as they experience the very human emotion of longing for love and friendship.
Her films often have tense meals between the characters, where they express so much with very little words.
Her films have rich luxury with setting, art direction, and décor.