Ramin Bahrani's screen version of Arvind Adiga's best-selling novel is certainly hit-or-miss, a visceral, tragic melodrama that plods along with many sudden tonal shifts from scene to scene, while leaving some emotional pull, the film could have left an even greater impact had it been more consistent. However, for the most part, "The White Tiger" semi-succeeds in what it's aiming to do. It's a film that holds many themes about class, globalization, individualism, social class, and social welfare, While some of these themes are pulled off more than others, "The White Tiger" should impress audiences with its empathy and compassion about the human condition. There is also a contradictory side to the film as well that comes off a cynical and even misanthropic and not in a consistent way. All around "The White Tiger" is a film that left me feeling frustrated and with many contradictory feelings because the material is in fact contradictory. However, it is a commanding effort for it's themes and the main protagonist in the film has a journey worth taking.
This saga, which is certainly involving and made with passion, proves to be the proper choice for independent filmmaker Bahrani, a director with a very uneven career. When Bahrani triumphs, he pulls you in with an emotional charge (Man Push Cart, Chop Shop, 99 Homes), and when he misfires, it often derails into a level of melodramatic and meandering detours (Good Bye Solo, Any Price). A filmmaker that was championed by Roger Ebert, Bahrani is certainly an auteur filmmaker that captures the struggles of human poverty in which his characters are confined to their socio-economic surroundings. His debut film "Man Push Cart" was about an immigrant surviving day-by-day by being a street vendor, while "Chop Shop" was about a young boy who sells used metals and scrapped auto parts from junkyards. Bahrani could be categorized with filmmakers like Sean Baker, whose films like "The Florida Project" and "Tangerine" also explore subcultures of American society that is rarely seen in modern filmmaking. We have also witnessed this in the Italian neo-realism film movements, as well as with other modern filmmakers like Harmony Korine (Gummo, Julien Donkey-Boy) and Andrea Arnold (American Honey).
The film echoes the literary work of Charles Dickson, most notably "Oliver Twist" as well as cinematic influences of Italian neo-realism that "The White Tiger "also feels more genuine and less from a filmmaker's gaze as Danny Boyle's criminally overrated "Slumdog Millionaire" (Yes, I'm on the minority on this) which captures the impoverished struggles of modern India. The film's protagonist is Balram (Adarsh Gourav) who narrates the entire film in voice-over who gives details of his life. Far from a reliable narrator, he tells the story in his own perspective as he revises the narrative and covers up key moments that lead to a very bizarre and uneven climax. In the story Balram ends up getting a job as a servant and driver with an Indian couple Ashok (Rajikummar Rao) and his beautiful girlfriend Pinky (Priyanka Chopra Jonas) who travels back to America as they plan on staying in India for a bit. Both Ashok and Pinky met in the United States, and they became more liberal minded and more dismissive of India's caste system. Through their more progressive outlook on the world, Balram begins to understand how the rest of the world operates through is limited misunderstanding of it. He lives in such a poor area that has never had access to the internet or mass media, however he does know how to read and write.
While mostly visually impressive on a technical level, the film is also mostly conventionally written, with an uneven pacing that takes a while to get into, "The White Tiger" eventually picks up steam as the drama unfolds. Although, there are some aspects that Barhani's adaptation feels a little misguided as the film vacillates between social commentary, excessive melodrama, and social satire that is clearly influenced by Martin Scorsese and even Oliver Stone and with an ending that is tonally hard to read as the film offers rare nuance and subtly.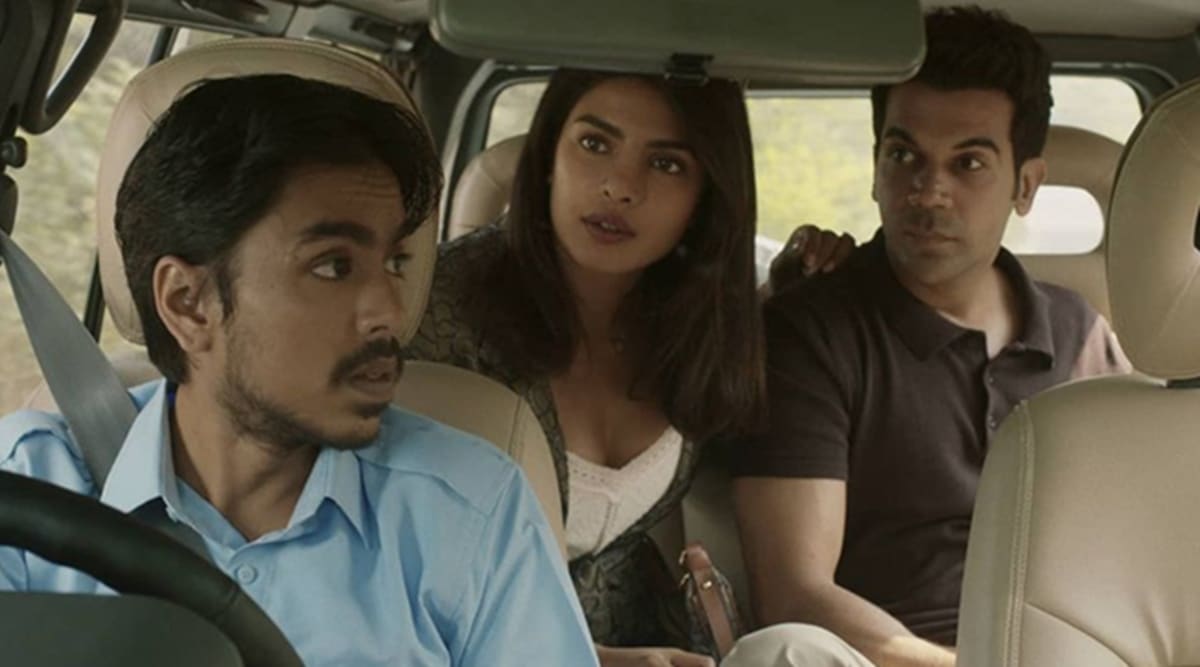 What could have guided the film was richer characterizations, which seems to be lacking a bit in Bahrani's new vision. While you sympathize with Balram's struggles, as you feel for him sleeping on a wooden ballot with insects crawling over his covered tent, the other characters leave a lot to be desire. Ashok is quite one-dimensional, as well as his goons feel like cardboard stereotypes.  The exchanges between Ashok and Pinky feel trivial, and  Pinky has a some slight compassion for Bahrain's plight. She is the only character in the film to truly empower him out of the oppressive caste system, however she also remains a mostly lightly sketched and underwritten character that would have been benefited with a few more pivotal scenes.
The film also takes a very dark and even satiric tone in the third act that feels unmatched with the rest of the film. I commend Bahrani for avoiding sentimental and conventional trappings as he often does. However, his satiric approach tonally feels at odds with his characters as his character arc takes a bizarre turn as he rationalizes his newfound entrepreneur success was created by acts of desperation and even revenge elevated him away from poverty. There are two characters colliding at work in this film, and the result feels unpolished and out-of-sync with most of the film. Have not reading the novel, I have heard from others that the third act and conclusion ends differently than the book, I certainly like the original intent more that involves Balram confessing his crimes to a Chinese ambassador. The final experience comes off more overstuffed and cluttered than dramatically engaging.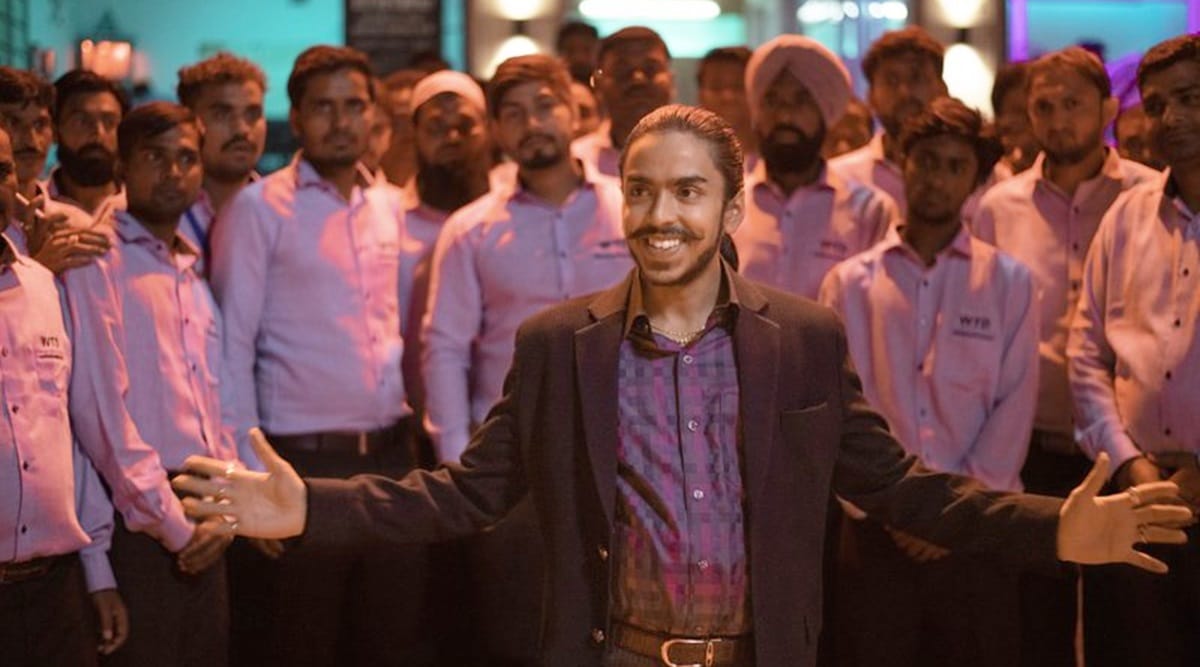 "The White Tiger" strikes me as a missed opportunity as a great film. While capturing some rawness of social realism, the film could have dived a little deeper than it did. Although it's commending that Bahrani made his film about India poverty with candor and less sentiment than Danny Boyle's "Slumdog Millionaire," the film suffers from similar flaws where it feels like it was made from an outsider gaze. Not to say there is moments in both films where you feel some misery, because you do, although it feels Bahrani is more comfortable than Boyle with this material, perhaps because he  has experience and comfortably with smaller scale stories about impoverished landscapes of the United States than India.
All around "The White Tiger" should be embraced for it's exploration on very serious subject matter, about international poverty and individuals who will do desperate things for survival, in a style that is somewhere between melodrama and social realism, which perhaps undoes most of it's good intentions in a jarring and tonally awkward opening and third act. Ultimately, Bahrani has great aim in his commentary on class, globalization, and capitalism, but sadly misses a lot of what he's setting out to do while sustaining the film with an energetic visual style and many other memorable images including Balram looking up at skyscrapers and a white Bengal tiger at a zoo. While flawed, the film is worth experiencing.