Actress turned filmmaker Rebecca Hall's debut feature shows a commendable passion for human drama, as well as for the technical aspects of filmmaking, composition, and framing in Passing, a black-and-white period piece marital/social drama that is based on the 1929 Nella Larsen novel of the same name. A very complex and intricate film, the narrative is at times too dry and timid, and the film has a very unsatisfying ending. But the film is so well polished and the performances by Tessa Thompson, Ruth Negga, and Andre Holland are so involved that audiences will more than likely forgive the script's flaws and find the exchanges between the leads to be emotionally raw. With the right Oscar campaign and marketing by Netflix, could very well generate some award buzz for Tessa Thompson for Best Actress and Ruth Negga for Best Supporting Actress Academy Award nominees.
Actor Forest Whitaker has played an important role in cinema and has also been a major force in black cinema as well, helping it expand to more audiences. In many films before, like Ryan Coogler's Fruitvale Station and Dope, Whitaker has worn a producer hat, and here he's billed as producer with fellow producing partner Nina Yang Bongiovi. Rebecca Hall also serves as a producer and screenwriter as her story centers on Irene (Thompson), a black Harlem housewife who attempts to pass herself off as white. She walks into a lavish hotel disguised as a white person, where the hotel wouldn't serve her if they noticed that she was black. She has tea with Clare (Negga), an old friend who has passed as white for many years. Claire's husband, John (Alexander Skarsgar), doesn't even know that she's black, and he's also very intolerant. He makes his bigoted options known, leading to some sudden tension, which leads Irene to nearly reveal Clare's secret. His character is also a complete caricature that is very one-dimensional unsubtle, and borderline cartoonish.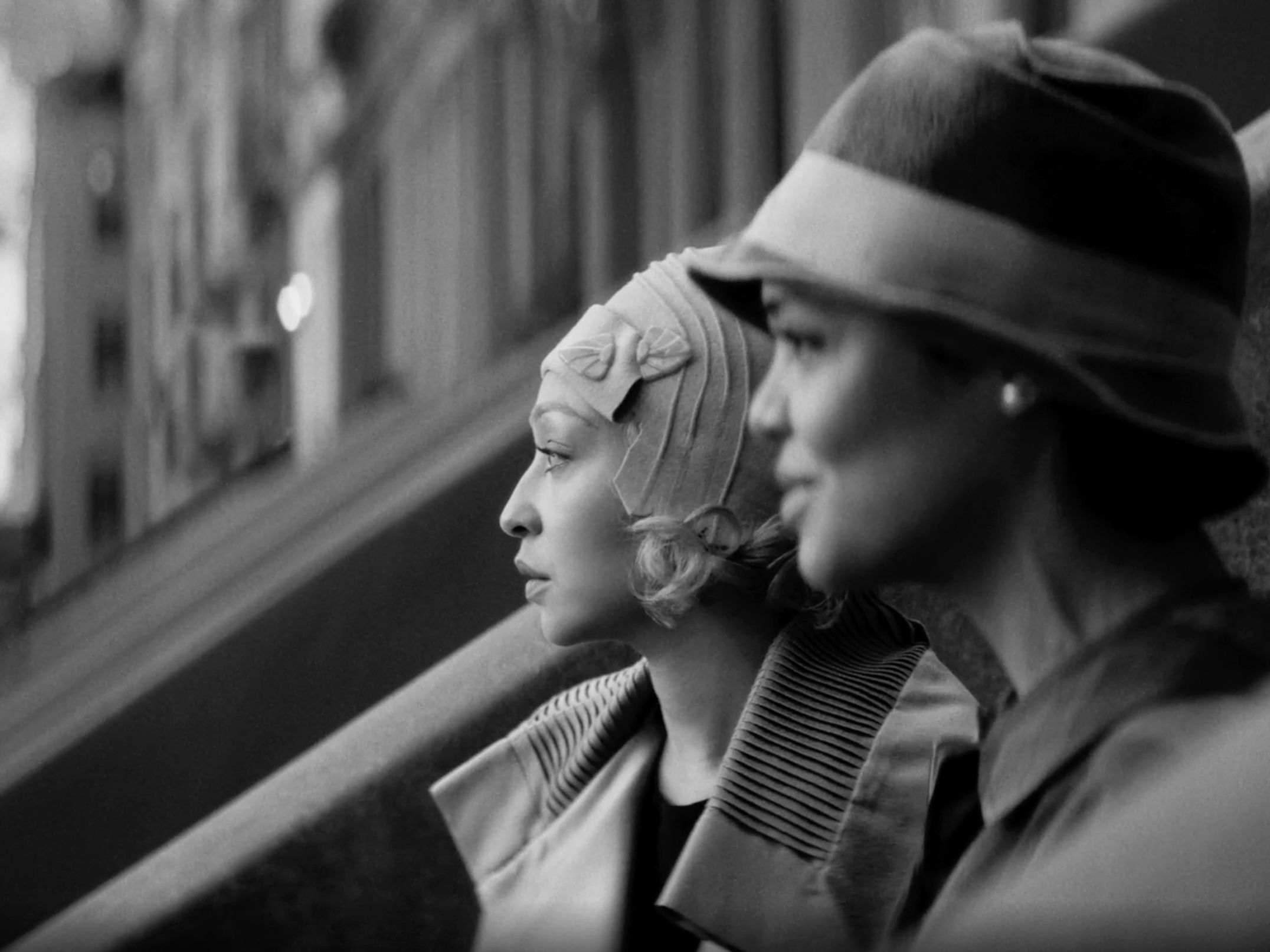 Irene appears to be comfortable with life as she appears to be happy. She lives in an upper-middle class brownstone house in Harlem with her doctor husband, Brian (Andre Holland), where they raise their two boys. However, it appears Irene is very uncertain and holds many anxieties, insecurities, and doubts. It becomes clear that she is disconnected from her reality, and Hall shows this conceptually and visually. Eduwar Grau's use of black -and-white, which is very diffused and shot quite elegantly. The opening of the film in Irene's world draws instant parallels to Todd Haynes's 2002 masterpiece, Far From Heaven, in which Irene's angst recalls Cathy Whitaker's, in which the routine bourgeois lifestyle is revealed to be a façade. This leads her to unexpected and uncomfortable truths that she's been sheltering herself away from. This leads her to more uncertainty where the reality that was in front of her that appeared happy actually led her down a path of self-loathing and insecurities.  
This becomes fully apparent once Clare returns to Irene's life. Once Irene enters her life, we see a lot of the attention her husband once gave her goes more towards Claire. She even tries to persuade Brian that he finds Clare attractive because of her blond hair and lighter skin. He even refers to her as the "Blonde Princess," which gets to Irene. While a heavy drinker and flapper, Claire loves to attend parties in the Harlem nightlife. As Brian and Irene take Clare out for the night, Irene grows less and less fond of it. She realizes Brian is very flirty with Claire, and she begins to lose a lot of energy. She realizes the racism around her. She has a platonic friendship with an autocratic named Hugh (Bill Camp), who uses a lot of microaggressions and pompous racial slurs but remains aloof too. Eventually, Brian ends up starting fights about how they need to start teaching kids about the evils of racism, and Irene wants her children to be happy as she wants to shelter them away from these harsh realities.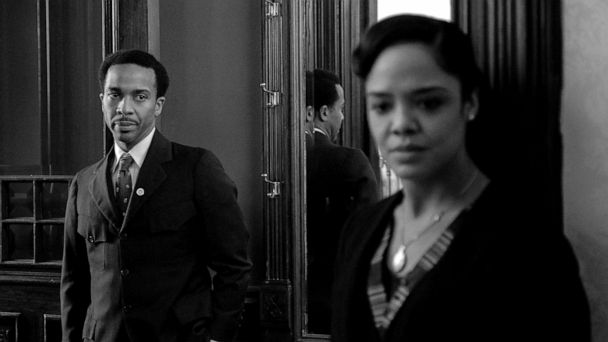 Irene begins to realize that everyone tries to pass as something to find some sort of acceptance. Hall's adapted screenplay does a commendable job of not over-simplifying the themes of the enigmas and conundrums Hall's characters find themselves in about identity, race, and how one has to tragically phase oneself into a white society. Hall also manages to pull off a thoughtful and smart film that is never didactic either, she leaves a lot of ambiguities and plenty of room for some affecting drama.
Passing is one of those self-awakening films where their worldview and reality come crashing down. It is a film that also holds some promising artistic sensibilities from Hall. That said, there's no doubt Hall holds promise as a filmmaker. The film is so elegant, breathtakingly beautiful that it doesn't feel like it's a first-effort film. With eloquent production values, from the 4:3 (1:1.33) aspect ratio cinematography by Eduard Grau to wardrobe and décor, they all contribute to a very handsome production. Effortlessly directed, the film does end on a devastating and unexpected note, one that doesn't fully satisfy since it feels like it's missing a few more scenes to gauge the aftermath more effectively. Despite these flaws, this is a very absorbing work where Thompson and Negga deliver many compelling exchanges together. This is a very personal vision for Rebecca Hall as well, whose grandfather was Black and also passed himself off as white, and with that she has delivered a flawed film that feels cold and sluggish in some areas, but also very thoughtful and sophisticated in others.