Each time I do these retrospectives I go all the way back and revisit many films that were released in the given year. I found that there was a common theme in nearly each of these visions, and so many films were about the cycles of life–the recurring patterns of nature and how we all go through these channels as time marches on. From Terrence Malick capturing the creation and cycles of life in his self autobiographical upbringing in The Tree of Life to Alexander Payne's grief-stricken and sharply written character-driven The Descendants to Kenneth Lonergan grossly underrated Margaret showcasing how even teenagers are faced with life's cruel realities of suffering and encountering death. It was a year where many films explored the existential, as Malick showed the creation of Earth, Lars von Trier destroyed it. Meanwhile, many other auteurs like Asghar Farhadi, Abbas Kiarostami, Steve McQueen, and Apichatpong Weekstfuls also made bold films about our meaning and existence in the modern world, and how our surroundings can shape who we are both psychological and spiritually. It was a year that asked difficult questions, that explored uncomfortable truths, and the result was extraordinarily liberating.
1.  The Tree of Life (d. Terrence Malick) 
Six years after his previous masterpiece, The New World", director Terrence Malick returned to his lyrical and visual poetic trademarks for a deeply personal and transcendent film that beautifully examines the true nature of life and existence. Along with Gaspar Noe's "Enter the Void", Malick's "The Tree of Life" is one of the most formally daring pieces of cinema to emerge from this century. By using astonishing edits and breathtaking imagery to create a tapestry of reflection and memory, Malick's style has taken audiences into a brand new world and raised the bar on what cinema is capable of.
2. Shame (d. Steve McQueen)  
Often known as the film that acknowledged the raw realities of sex addiction, McQueen's vision here is more than just a study of sex addiction: it is a study of trauma, and how one copes with trauma in a society where everything is greatly sexualized. McQueen's sophomore effort is a spellbinding and shattering study in isolation that raises many questions as to why its main protagonist, Brandon (Michael Fassbender) continues to torment his body and mind with sexual angst. With career-defining performances from everyone involved, Fassbender has never been as raw and wrenching, and Carey Mulligan is so authentic with her torment. Steve McQueen still has not topped this film—it remains his defining movie.
3. The Descendants (d. Alexander Payne) 
Released more than 7 years after his 2004 masterpiece Sideways, Alexander Payne proved he was one of most humane directors working today – it being his particularly rich character depth of deeply flawed characters. The Descendants is about a father, Matt (George Clooney in his best performance to date), trying to reconnect with his daughters as his wife lies in a tragic coma from a boating accident. Payne brings out harsh truths and realities of the human condition, yet you always walk away with more affirmation and hope. Hopefully Payne can strike again in the 20s.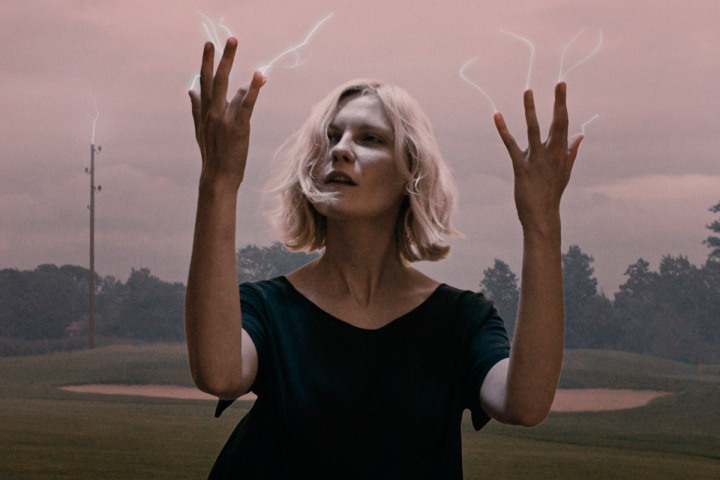 4. Melancholia (d. Lars von Trier)
The depression of Danish auteur Lars von Trier has led to some of the most emotionally bleak material yet in his oeuvre, in this case the destruction of the planet Earth from another planet called Melancholia. Yet by using the planet as a brilliant metaphor for what defines depression, von Trier expresses his pain, sometimes even battling and resisting depression until eventually just accepting it as a cycle of life. But the conflicting tones and complexities suggest relief can be found in depression; while inevitably destructive, von Trier finds its core beauty as two sisters bond together and accept Justine's despair as the planet collides into Earth in one of the most ravishing final images ever captured on celluloid.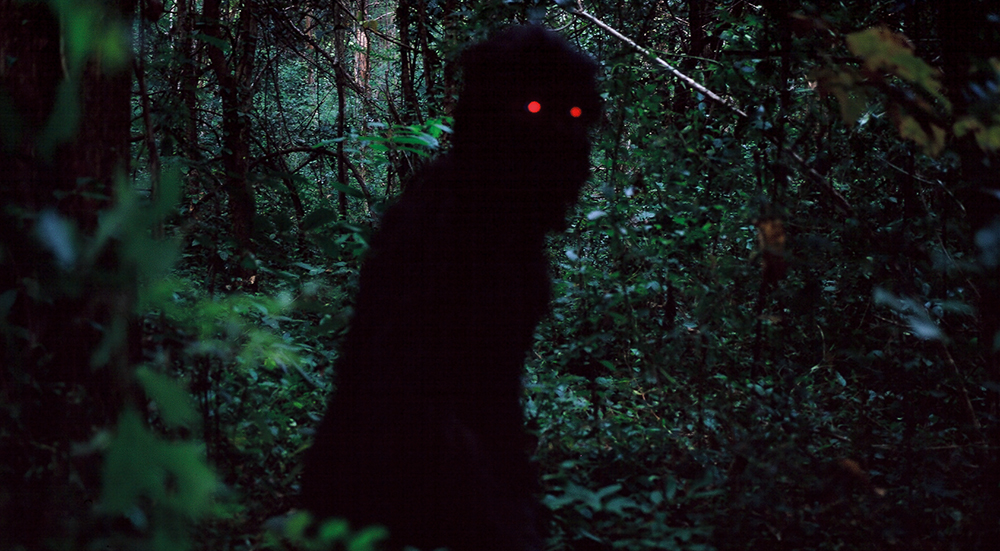 5. Uncle Boonmee Who Can Recall His Past Lives (d. Apichatpong Weerasethakul) 
By far the weirdest film title and the oddest director name of any film released this century (at least to Westerners like myself), yet there is something woozy and liberating in its spiritual execution and tone. An enthralling film about the interconnections between mankind and nature, Weerasethakul's deep abstractions are a cautionary tale about how technological emergence from the modern world will eventually destroy the spiritual world. Apichatpong guides us on a metaphysical journey that brims with a poetic and sensory feeling of the void. Instead of rehashing endless exposition and rationalizing why spirits exist, Apichatpong allows the viewer to feel and experience his unforgettable imagery of the subconscious.
6. A Separation (d. Asgar Farhadi) 
A Separation is a greatly scripted and crafted film about the modern laws of authoritarian Islamic law in Iran. The film isn't anti-Islam at all–it's anti-oppression in how it explores just how draconian the courts and laws can be in Ashgar Farhadi's native homeland. Revisiting the film 10 years after its release is still heartbreaking, as Iran still continues to be caught in limbo with its warfare and authoritarian state. While very even-handed and emotionally raw with its effective drama, Farhadi opens an empathetic worldview that is a fight for people suffering under dogmatic rule.
7. Certified Copy (d. Abbas Kiarostami)
Labeled as the late Abbas Kiarostami's most "accessible and mainstream" film to date, yet it still remains a very enigmatic and deeply abstract film. Sophisticated in its touch and every bit as perplexing–yet always fascinating–Certified Copy was Kiarostami at his most playful. Juliette Binoche delivers a great performance as a woman who attends an art lecture by an art historian in Italy (William Shimell). He gives an informative speech on the difference between original art and their copies. He convinces people that there might not even be any differences at all. The woman ends up wanting to talk to the historian, and soon after the two encounter each other, and their relationship ends up shifting and altering as the film progresses. Certified Copy ends up becoming an intriguing film that asks intriguing questions about deception, honesty, and what truly defines the value of art.
8. Le Quattro Volte (d. Michelangelo Frammartino) 
The Italian title Le Quattro Volte, which means Four Times, is a solemn meditation on reincarnation and the passage of souls living in and moving on from the natural world. The film explores an elderly goat herd shepherd (Guisppe Fuda) who is aging and severely ill; he eventually passes away, and his goats surround him in a ritualistic manner and the film captures his soul living on through animal to animal. The film is very minimal in dialogue, but Italian director Michelangelo Frammartino offers some of the most breathtakingly filmed sequences of the decade. Viewing this strange and mysterious wonder of a film, we endure an astonishing spiritual odyssey that is truly one of the most memorable and unique experiences of the decade.
9. Margaret (d. Kenneth Lonnergan) 
Sadly, a film that never really found the large audience it deserves, even after Kenneth Lonnergan once again reached huge Oscar nominations for Manchester by the Sea, Margaret still is embraced by a small band of film reviewers who continue to push the film today. A film like Margaret is exactly why I re-opened up a website Defacto, and why I do these retrospectives. A towering and dramatic masterwork by brilliant filmmaker Kenneth Lonnergan (Manchester by the Sea, You Can Count On Me). One of the decades most underrated films. Ambitious in scope, contemplative in theme, this is one riveting drama that is dramatically rich and deeply resonant. The saga about a Manhattan teenager who suffers trauma after witnessing a fatal bus accident. Part coming-of-age story, part character study, and always stirring–Lonergan's sophomore film echoes Gus Van Sants 2008 masterpiece Paranoid Park that examines the brutal realities of teenagers entering the adult realm. This film possesses great complexities and rich character depths. How Anna Paquin wasn't nominated for this film is baffling to the core.
10. Tinker, Tailor, Soldier, Spy (d Tomas Alfredson)
The skillful Swedish auteur Tomas Alfredson (Let the Right One) followed his acclaim of the 2008 horror masterpiece Let the Right One In with Tinker, Tailor, Soldier, Spy which is one of modern cinema's most engrossing espionage spy thrillers adapted from John le Carré's 1974 novel, the film chronicles the activities of the British intelligence group who has a secret mole in their agency who's disclosing high classified intel to the Soviet Union to  a secret source called "Operation Witchcraft." With an elegant style, Alfredson constructs the film with great detail with many conflict tones and moral ambiguity. The yarn is tangled in its plotting, but everything unravels with intricate brilliance. The entire ensemble of first-rate British actors are also outstanding, particularly Gary Oldman who earned a Best Actor nomination for his outstanding role as George Smiley, the leader of the intelligence ring trying to track down the mole and the intelligence that was given to the Soviets. As layered as it is captivating, the film leaves you wondering just how far one would go to destroy each other where morals, ethics, and ideology can compromise loyalty, trust, and oath to nation.
Runners-Up (In Alphabetical Order) 
Bellflower (d. Evan Glodell)
In Evan Glodell's debut feature, erupted with buzz at the 2011 Sundance Film Festival with its low-budget and grungy/DIY style that is quite aesthetically pleasing and vividly realized that makes some strong commentary on toxic masculinity, inner turmoil, and the agony of love wouldn't fly with some of its problematic depictions of women. Nevertheless, Bellflower still unfolds with sheer intensity and a singular style that still feels revelatory today. Agonizing and hazardous, Bellflower accomplished so much with its micro-budget. I hope Glodell's next one is every bit as memorable.
Drive (d. Nicholas Winding Refn) 
With many great influences ranging from spaghettis westerns to samurai films, all the way to Jean-Pierre Melville's Le Samourai, Walter Hill's The Driver, and certainly Michael Mann's Thief and William Friedkin's To Live And Die in L.A., Refn's follow-up to Bronson certainly holds a lot of familiarity of many other action films of it's latter. Yet, Refn's vision still feels uniquely fresh and ironic with just how sensory and woozy the experience into it's existential abyss into purgatory. Refn's vision is bold, striking an effective mix of atmosphere and sudden shocks of violence. A film that's really about longingness and sacrifice, Refn's Drive is a hypnotic and sensory work of some brilliant pulp fiction.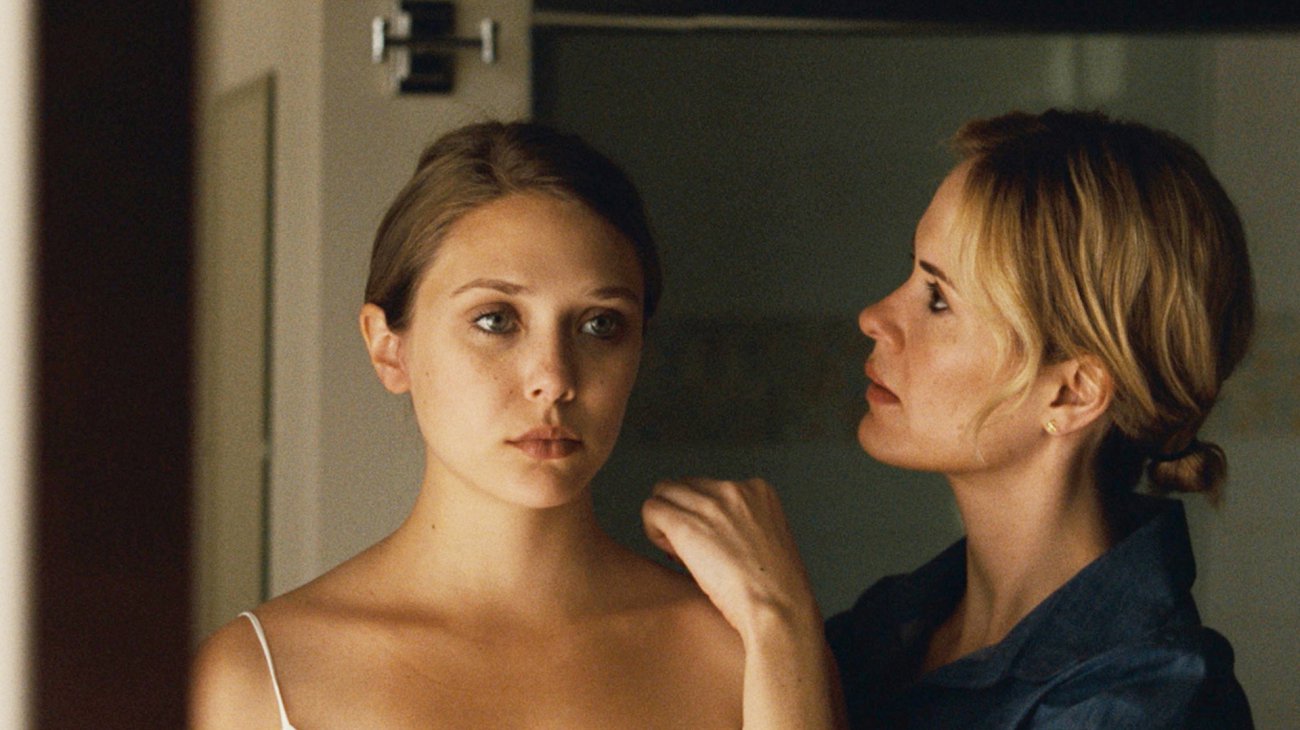 Martha Marcy May Marlene (d. Sean Durkin) 
In a stunning directorial feature film debut, Sean Durkin's (The Nest) Martha Marcy May Marlene is an expanded yarn of his short film Mary Last Seen, and the result is a discomforting and brooding meditation on coercion and trauma. A film that bounces between flashbacks and the present, the film unfolds with brooding atmosphere and intricate psychological detail. With deliberate pacing and a brilliant use of slow push-ins, meticulous compositions, and a combination of both wide lenses and long lenses, Durkin's film is a technical marvel that heightens the films tension and eerie texture in providing a world of traumatic dissociation.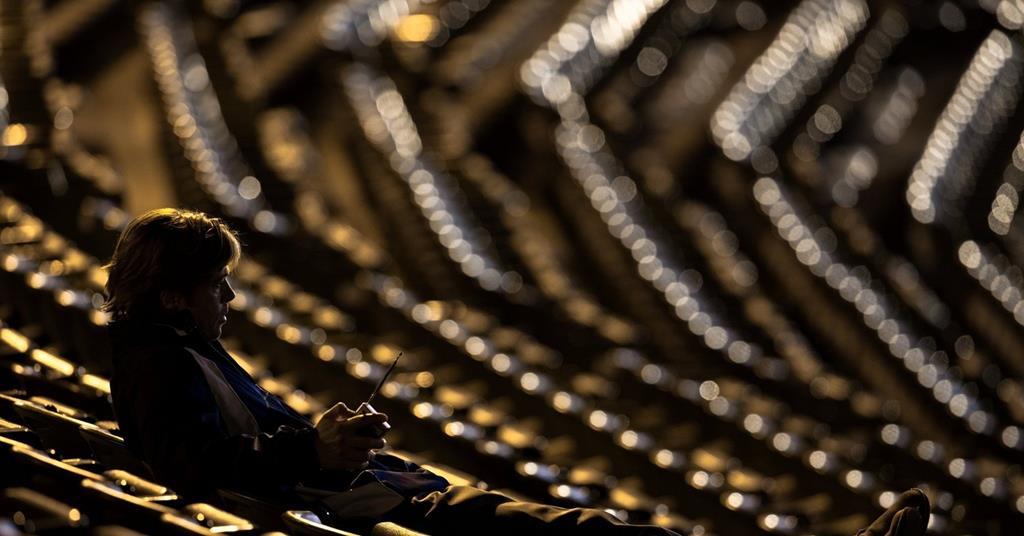 Moneyball (d. Bennett Miller)
An extraordinarily unique sports movie, that doesn't really feature that much sports in it. Bennett Miller's (Foxcatcher, Capote) fourth feature examines how the harsh cruelties of how the teams with the biggest payroll like the New York Yankee's often spend the most money on wins to get playoff wins and World Championship rings. Then you have a club like The Oakland A's–who has a payroll the faction of New York. Moneyball, which still holds up extremely well today examines these economic inequalities and how one must use unorthodox strategies and other methods in thinking outside the box to gain a winning strategy when you have far less resources. The result is a deeply compelling and poignant underdog sports that avoids all typical sports movie tropes of cloying sentimentality and big win tropes, but instead it's a sports movie that focuses on the smaller and more personal triumphs that speak to the human experience.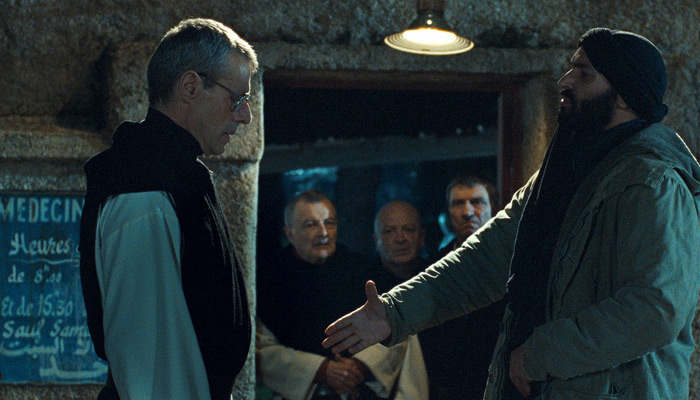 Of Gods and Men (d. Xavier Beavois) 
An extraordinary and highly powerful film about the testament of faith, about a group of Christian monks who band together and refuse  to relocate as a civil war looms in Algeria from fundamentalist terrorists. Co-written and directed by Xavier Beavois, the film is a deeply poetic and riveting one, one that unfolds with tragedy and solemn grace that's also very unsettling. It's a film that asks tough questions about faith, pride and principles. While at times quiet and meditative, there is still something very forceful with its dignity while generating a very thoughtful film in its conclusions, while still being gripping and a strongly moral film.
Poetry (d. Lee Chang-dong)
Layered, emotionally charged and deeply ambiguous, Poetry is easily one of Lee Chang-dong's greatest accomplishments. By contrast, the plot of the film is very similar to Bong-Joon Ho's 2010 masterwork Mother (2010), which is also about a widowed elderly woman who's looking after her grandson, in which their lives alter once the body of a young girl is discovered in a river. While the young girl in Poetry was drowned, possibly due to a suicide from trauma that was inflicted by her by Mija's (Yoon Jeong-hee) young grandson, Mija she must find money in a hush money settlement to appease the dead girls mother as a murky police investigation goes on. With her memory slipping, she barely scrapes by as she cares for the needs of an elderly man who recently suffered  from a stroke. Mija must go to extreme heights in keeping her memory intact after being diagnosed with Alzheimer's, while at the same time discovering a new love for poetry. Chong-dong's somber and delicate screenplay and elliptical direction are pristine, while Jeang-hee delivers a pitch-perfect melancholic performance into a memorable experience.
Take Shelter (d. Jeff Nichols)
Buoyed by pair of wrenching performances by Michael Shannon and Jessica Chastain, Jeff Nichols sophomore film is a uniquely conveyed psychological thriller that is flooded with rich subtext and allegories that still resonate 10 years later on economic uncertain, climate change, and how other forms of psychological stress can torment the individual, undermine a family, and destroy livelihoods. Drawing on great influences by Ingmar Bergman, Andre Tarkovsky, and even Alfred Hitchcock—Nichol's vision is highly sophisticated as well as a humane one. Nichol's taking the idea that one's perception can alter their reality and distort their mental health  speaks volumes on the current state of America's mental health issues today. Jeff Nichol's most artful and cerebral film to date is also a very personal, empathetic, yet darkly engrossing one that goes into uncharted waters of the human psyche.
Honorable Mention (In Alphabetical Order)
Another Earth (d. Mike Cahill)
The Arbor (d. Clio Barnard)
The Artist (d. Michel Hazanavicius)
A Dangerous Method (d. David Cronenberg)
The Future (d. Miranda July)
Incendies (d. Denis Villeneuve)
Into the Abyss (d. Werner Herzog)
Midnight in Paris (d. Woody Allen)
Mysterious of Lisbon (d. Raúl Ruiz)
Tuesday After Christmas (d. Radu Muntean)
Warrior (d. Gavin O'Connor)
Defacto Film Awards 2011 Nominations and winners
Best Film
The Descendants
Melancholia
Shame
✓ The Tree of Life 
Uncle Boonmee Who Can Recall His Past Lives
Best Director
✓ Terrence Malick, The Tree of Life 
Steve McQueen, Shame
Alexander Payne, The Descendants
Lars von Trier, Melancholia
Apichatpong Weerasethakul, Uncle Boonmee Who Can Recall His Past Lives
Best Actress
Juliette Binoche, Certified Copy
Kirsten Dunst, Melancholia
✓ Charlotte Gainsbourg, Melancholia 
Yoon Jeong-hee, Poetry
Anna Paquin, Margaret
Best Actor
George Clooney, The Descendants
Jean Dujardin,The Artist
✓ Michael Fassbender, Shame
Gary Oldman, The Descendants
Brad Pitt, Moneyball
Best Supporting Actress
Bérénice Bejo, The Artist
Jessica Chastain, Take Shelter
Janet McTeer, Albert Nobbs
✓ Carey Mulligan, Shame 
Shailene Woodley, The Descendants
Best Supporting Actor
Albert Brooks, Drive
John Hawkes, Martha Marcy May Marlene
✓ Viggo Mortenson, A Dangerous Method 
Nick Nolte, Warrior
Christopher Plummer, Beginners
Best Original Screenplay
Certified Copy–Abbas Kiarostami
Margaret–Kenneth Lonnergan
Melancholia–Lars von Trier
✓ A Separation–Ashgar Farhadi 
Shame–Steve McQueen
Best Adapted Screenplay
✓ The Descendants – Alexander Payne, Nat Faxon, and Jim Rash based on the novel by Kaui Hart Hemmings 
Hugo – John Logan based on the book entitled The Invention of Hugo Cabret by Brian Selznick
The Ides of March – George Clooney, Grant Heslov, and Beau Willimon based on the play Farragut North by Beau Willimon
Moneyball – Steven Zaillian and Aaron Sorkin; Story by Stan Chervin based on the book by Michael Lewis
Tinker Tailor Soldier Spy – Bridget O'Connor (posthumous nomination) and Peter Straughan based on the novel by John le Carré
Best Documentary
The Arbor – Clio Bernard
The Interrupters – Steve James
✓ Into the Abyss–Werner Herzog 
Pina – Wim Wenders and Gian-Piero Ringel
Tabloid-Errol Morris
Best Cinematography
Drive–Newton Thomas Sigel
Melancholia –Manuel Alberto Claro
Shame–Sean Bobbitt
✓ The Tree of Life – Emmanuel Lubezki
Uncle Boonmee Who Can Recall His Past Lives – Sayombhu Mukdeeprom, Yukontorn Mingmongkon, and Charin Pengpanich
Best Editing
The Descendants–Kevin Tent
Hugo – Thelma Schoonmaker
Melancholia – Molly Malene Stensgaard
Shame– Joe Walker
✓  The Tree of Life –  Hank Corwin, Jay Rabinowitz, Daniel Rezende, Billy Weber, and Mark Yoshikawa
Best International Film
Certified Copy (France/Italy)
Le Quattro Volte (Italy/Germany)
Poetry (South Korea)
A Separation (Iran)
✓  Uncle Boonmee Who Can Recall His Past Lives (Thailand)
Best Original Score
The Artist – Ludovic Bourcedouble-dagger
✓ Drive – Cliff Martinez 
Hugo – Howard Shore
Take Shelter –  David Wingo
Tinker Tailor Soldier Spy – Alberto Iglesias