2007 was the year that will always be remembered for the return of the western in all its forms, with traditional (3:10 to Yuma), neo-western (No Country for Old Men), and revisionism (The Assassination of Jesse James by the Coward Robert Ford), and with these films we saw more westerns get greenlit after the years with True Grit, Appaloosa, and Django Unchained, to name a few. It was a year where filmmakers combated against Bush's deception as public opinion on the incompetence of the Bush Administration and the War in Iraq started to take a further turn downard a year before the 2008 Presidential victory of Barack Obama. It was also a year where many auteurs, such as P.T. Anderson, David Fincher, Joe Wright, David Cronenberg, and Julian Schnabel, made the most bold and innovative films of their careers, while the Coens returned to their Blood Simple roots with more terrifying and philosophical results. Triumphantly, animated films reigned supreme that year, with so many impressive films like Brad Bird's Ratoutille, Marjane Satrapi's Persepolis, and Paprika, all of which showcased striking artistry. Walk Hard scorned the biopic to brilliant parody, whereas Todd Haynes, Anton Corjbin, and Oliver Dahan demonstrated how the biopic can remain innovative while adhering to biopic tropes. Michael Moore's Sicko didn't reach the Fahrenheit 9/11 controversy of 2004, but 15 years later, his film still feels relevant, which is not what he wants in a functional society. Reflecting back, 2007 was a year of remarkable cinematic achievements. Each month offered a stellar lineup of films after the next. Many of which are still being championed today. The Best Films of 2007: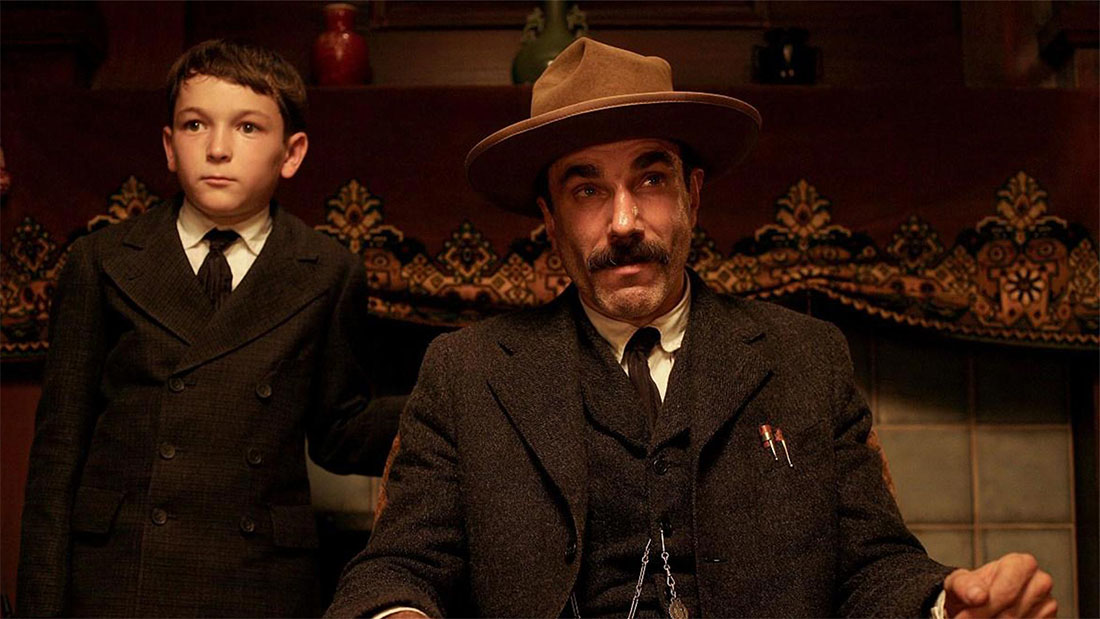 1. There Will Be Blood (d. Paul Thomas Anderson)
An ambitious, visionary, and highly philosophical epic, There Will Be Blood remains P.T. Anderson's most grandiose and accomplished film to date. Thematically, there are clearly elements of John Huston's 1948 western The Treasure of the Sierra Madre that run through the film in inspiration and subtext, from the ideas about the corrupting force of greed, as well as how man's desolation leads to more self-destruction. Adapted from Upton Sinclair's classic novel Oil, the saga focuses on Daniel Planview (Daniel Day-Lewis, in a career-defining performance), an oil businessman who wears a thick mustache and has a voice that echoes John Huston's, whose voice has now become iconic. The character of Plainview represents the fabric of America's DNA when it comes to capitalistic competition and conquering. Daniel is cunning, callous, competitive, greedy, and will destroy anyone that stands in his way. Plainview even admits to his brother Henry (Kevin J. O'Connor) that he sees the worst in people, and he quotes, "I have competition in me. I don't want to see anyone else succeed." Which eventually leads to Plainview's worldview being reassured once he notices Henry could be an imposter of his long-lost younger brother that he never met, since he doesn't know some personal family details involving a peach tree dance and a local house in their community. We also see Planview's worldview get tested by his son H.W. (Dillon Freasier) and by Eli Sunday (Paul Dano, who also plays twin brother Paul), who uses the community church for his own personal gain, and Plainview can see right through it.
Once again, the film is technically astonishing; every frame and scene is stupendous, and P.T. Anderson's ability to build dense, greatly staged sequences proves as deft as ever. P.T. Anderson's and cinematographer Robert Elswit's most visually impressive shots of their careers come in shots of the desert, of oil fields exploding, and other visually arresting tracking shots where P.T. Anderson is given enough space that he's able to float the camera along without spatial constraints. Jonny Greenwood's ominous score stresses an eerie, often high-pitched tone that matches Planview's psychology and self-deterioration into complete madness as the film progresses. A masterful study of greed and entrepreneurship, There Will Be Blood is a brilliantly intense and sprawling work by P.T. Anderson, who has crafted his most satisfying work to date, one that will be difficult to top.
2. No Country for Old Men (d. Joel and Ethan Coen)
Joel and Ethan Coen's highly taut and intriguing Cormac McCarthy adaptation of No Country for Old Men transcended genre filmmaking and remains one of the Coen's greatest works to date. It's a deeply philosophical and terrifying film that evokes the novels' brilliant themes about society and humanity's insatiable desire for violence. The stark, mutinously crafted cinematography by Roger Deakins remains some of his greatest work yet, and yet moments in it, from silhouettes to nail-biting sound design that doesn't have one piece of music, prove just how expertly crafted the tension building is. The performance by Tommy Lee Jones as Sherrif Ed Tom Bell is one of the Coen's most vulnerable characters, as Sherrif Bell feels the world is collapsing around him with endless chaos and violence in 1980 Texas. Josh Brolin is also effective as Llewyn Moss, a welder and Vietnam veteran who stumbles across the aftermath of a bloody drug war shooting with 2 million dollars of missing drug money that he eventually takes. Meanwhile, unaware of a tracking device inside the case, Llewyn finds himself being pursued by Mexican drug cartel gangsters and a vicious contract killer named Anton Chigurh (Javier Bardem). Bardem, whose performance guided him to a Best Supporting Actor Oscar, delivers one of the most memorable villains in cinematic history-his character is brutal, calculated, and determined by inevitable fatalism outside of anyone's control. This is brilliant, thrilling filmmaking.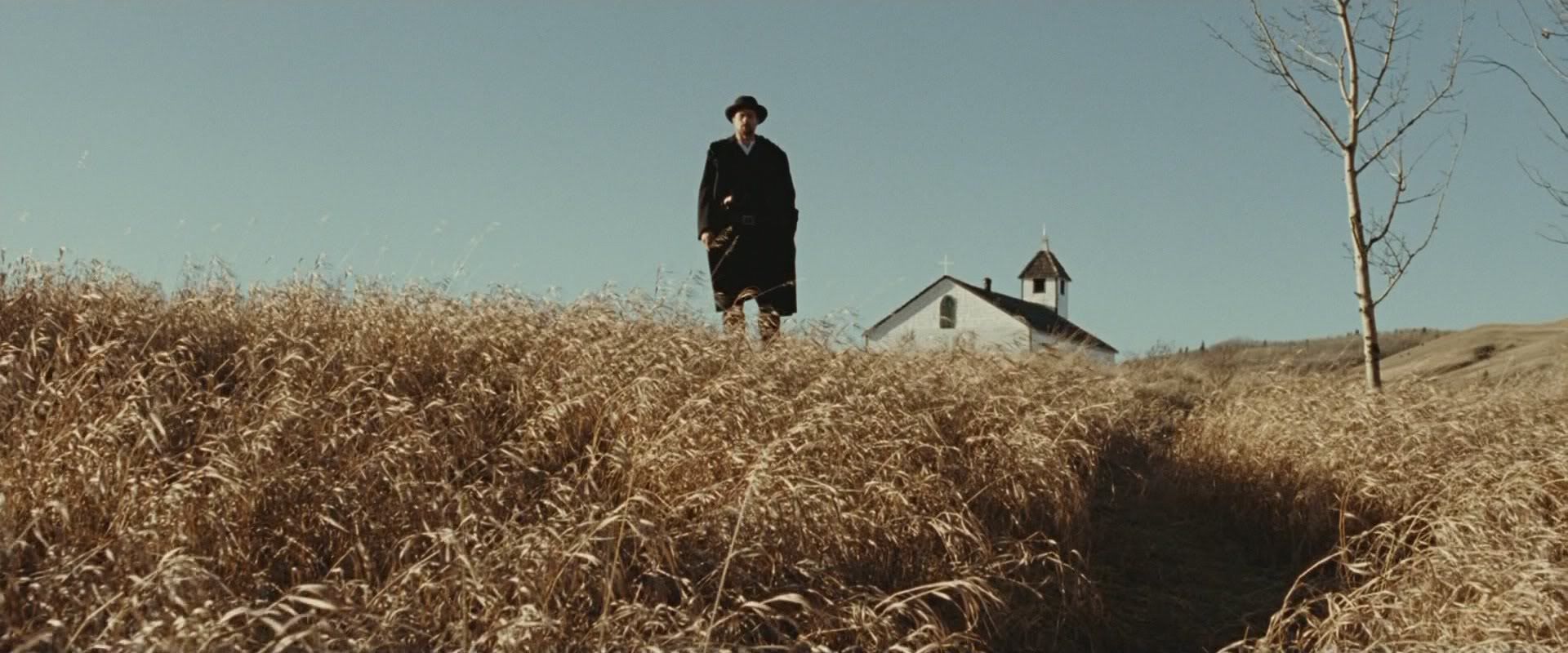 3. The Assassination of Jesse James by the Coward Robert Ford (d. Andrew Dominick) 
Describing this western as the most cinematically literary experience you will ever see is a hard sell, but watching Andrew Dominik's sophomore feature, The Assassination of Jesse James by the Coward Robert Ford—which is based on the historical novel of the same name by Ron Hansen—is an elegiac tone poem of sharp observations, contemplative tones, and a deconstructionist exploration of American myth and our obsession with celebrity and revisionism. Even as its about folklore icons, legends, and outlaws (with approaches that feel both modern and traditionalist), it features some of the most breathtaking visuals of the 2000s, and we spend two-and-a-half hours with a deeply compelling portrait of Jesse James (Brad Pitt) and his latest recruits, Robert (Casey Affleck) and Charley Ford (Sam Rockwell), where tensions grow within the men as Jesse James becomes more legendary as time marches on. Visually hypnotic, the luminous cinematography by Roger Deakins is interwoven with Dominik's deliberate pacing and rhythms that create a visually poetic flow, seamlessly unfolding with the woozy score by Nik Cave and Warren Ellis that features pristine third-person narration by Hugh Ross that offers vivid and timely insights on Robert Ford's yearning for fame and notoriety. The Assassination of Jesse James emerges as a remarkably evocative western, and one that has gained a great reputation over the years.
4. Zodiac (d. David Fincher)
Journalism and the search for truth takes a brutal turn once obsession becomes the battle of the wills between three men, a journalist (Robert Downey Jr.), a detective Mark Ruffalo) and a cartoonist-turned-author Robert Graysmith (Jake Gyllenhaal) grows from seeking justice to self-destruction. Adapted by James Vanderbilt on Graysmith's own non-fiction book of the same name, Fincher creates an extremely engrossing and shattering work that embroiders upon the original and intriguing ways that transforms it from being a generic serial killer movie into something that feels truly original and deeply personal. Worth the watch just for its elegant direction along that consists of many great set-pieces and richly written dialogue exchanges, and wrenching performances from the three lead actors. The film as a whole is extraordinary and truly a triumphant piece of cinema that remains Fincher's most bold and satisfying work, which proves why he is one of the greatest directors working today.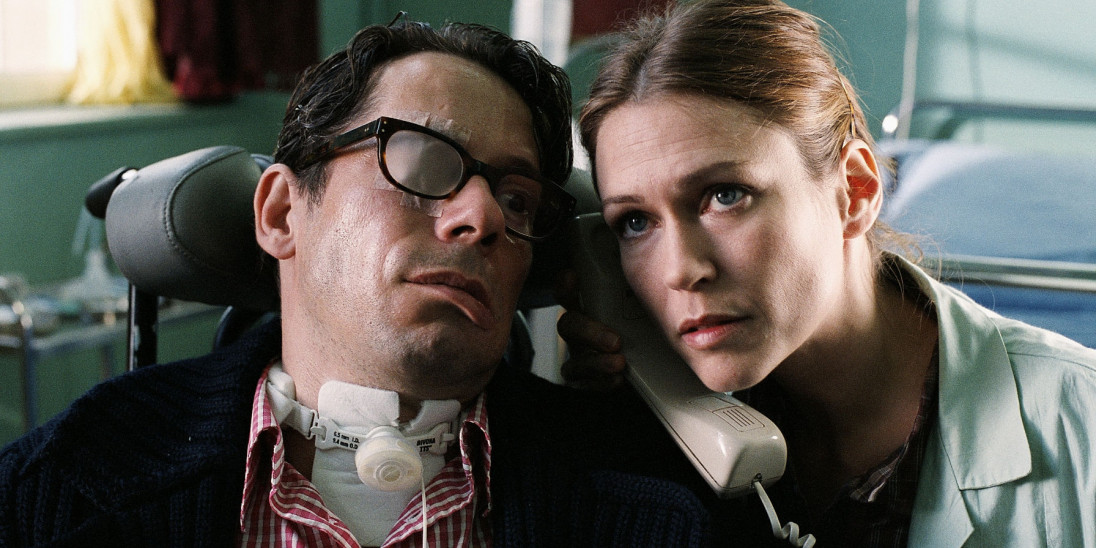 5. The Diving Bell and the Butterfly (d. Julian Schnabel)
2007 was an outstanding year for biopic dramas, and many made my list this year more so than other years. But after The Diving Bell and the Butterly, Julian Schnabel's third feature truly crushed me on an emotional level, but it also provided a very uplifting story and a heartbreaking story about the human spirit. Schabel's story about Elle Magazine's editor-in-chief Jean-Dominque Bauby, played with delicateness by Mathieu Amalric, who suffered a stroke at age 43, is told with impeccable artistry and sublime imagery. The damage to his brain caused locked-in syndrome, in which he was completely paralyzed and could only communicate with his friends and loved ones by blinking an eye. Told without any pat sentimentality, the film is raw, but also empowering. You can't help but feel sympathy and root for Jean-Dominque to triumph and discover ways to communicate. It's a masterful portrait of courage and persistence retraced through memories, dreams, and creativity. It's an illuminating and equally harrowing experience, all told with dignity.
6. Atonement (d. Joe Wright)
What a surprise Atonement was. What appeared to be mundane Oscar bait (it has all the ingredients and at its core it still is), ended up being elevated away from those expectations. That's because Joe Wright's sophomore follow-up to Pride and Prejudice already proved his artistry was a work of an auteur genius, and Atonement reassured further just how energetic and exquisite of a craftsman he is. With Atonement, the film features ferocious performances, brilliant visuals, and an engaging morality play about the healing power of art. What could have been just another forgettable Oscar hopeful with its adaptation of the best-selling Ian McEwan novel, but it's a faithful and riveting adaptation. A sweeping romance that is both tragic and redemptive, Atonement ignites on all levels—technically, visually, and emotionally. The scene at Dunkirk is one of the most towering scenes of the century so far this century. Atonement, featuring a superb cast of James McAvoy, Keira Knightly, Saoirse Ronan, and Vanessa Redgrave, is one of the most monumental achievements of 2007.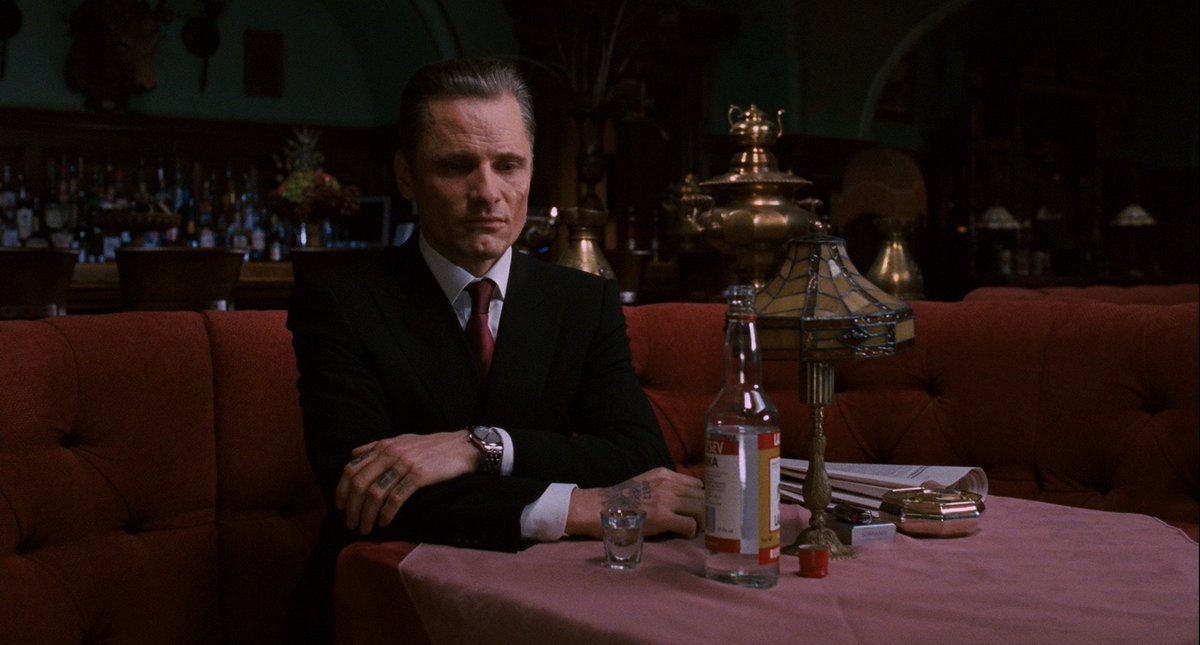 7. Eastern Promises (d. David Cronenberg)
An icon of body horror David Cronenberg's greatest accomplishment isn't one of his body horror entries, but it's his mob saga Eastern Promises, which is just as brutal and shocking. It's also equally methodical as Cronenberg allows Stephen Knight's script plenty of time to develop and ignite. It centers around a hard-edged and mysterious mob driver named Nikolai (Viggo Mortensen in a career-defining performance), who works for a dangerous Russian crime family in London. He ends up encountering Anna (Naomi Watts), a midwife who recently saved the birth of a baby whose mother bled to death. That holds potential evidence against the family, which forces Nilolai into a web of ethics, loyalty, and retribution. Engaging from beginning to end, Cronenberg's mob film works great as a companion piece to A History of Violence—as both films are fascinating portraits of violence that transcend its trappings and tropes within its genre framework. Cronenberg's most mature film of his career is superbly scripted by Knight and skillfully directed by Cronenberg. The bathhouse sequence is perhaps Cronenberg's most expertly staged moment of his career. 15 years after its release, this one remains my favorite Cronenberg film, for its deep characterizations, engrossing narrative, astonishing directing, and the tour-de-performance by Viggo Mortenson, who is both transformative and deeply layered.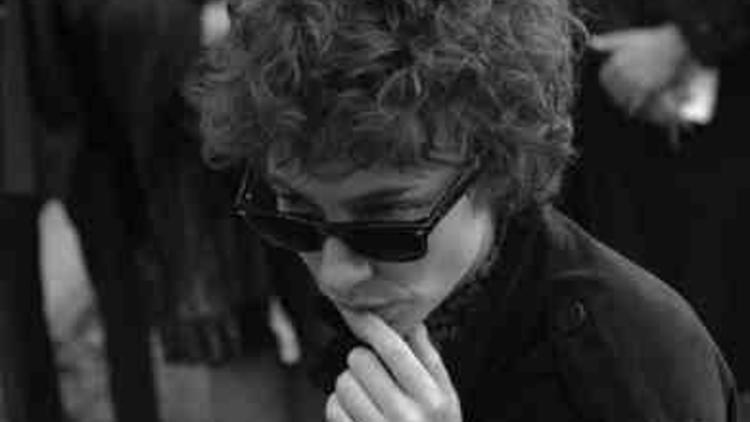 8. I'm Not There (d. Todd Haynes)
Acclaimed filmmaker Todd Haynes continued his highly stylized work in 2007 with his overlooked masterpiece, I'm Not There. He deconstructed the genre once more with the biopic, shredding it to pieces and reinventing it in the most innovative ways that matched the soul and psyche of the artist, musician, and poet Bob Dylan, as he did in his 2002 masterpiece, Far from Heaven. Chronicled through vignettes with impressively crafted cross cutting that never feels overstuffed or confusing, but rather it comes off as a very satisfying and fascinating portrait of Bob Dylan. Haynes understands Dylan was like a chameleon with many different personas and artistic approaches, and he takes the audience on an artful journey through the life and experiences of Dylan. The film is led by an impressive cast of actors, such as Christian Bale, Richard Gere, the late Heath Ledger, and, of course, Cate Blanchett, who all play different variations and fragments of Dylan and his life. Haynes' stylish film brilliantly illustrates the myths of Dylan, both in a playful and somber way, making it one of the most astonishing and original biopics you will ever experience.
9. Michael Clayton (d. Tony Gilroy)
Sometimes we get certain films released that have that 1970s spirit of American filmmaking; you know, the gritty type of film that has a deeply flawed anti-hero character in a political thriller that takes on powerful forces outside of their control. In 2007, Tony Gilroy's Michael Clayton was that film. Very much in the vein of a Sidney Lumet or Alan J. Pakula thriller of the 70s, Michael Clayton joined the ranks of other American mainstream political thrillers from the 2000s that remain gripping from beginning to end. When the credits roll over the action, you just know you experienced something extraordinary. George Clooney delivered one of his most layered and powerful performances yet as the title character, a corporate "problem fixer" who ends up having a moral epiphany after attempting to clean up the psychological breakdown of one of the corporate executives who can no longer participate in a company that allows the toxic chemicals disclosed by the corrupt corporation he works for. Michael finds himself conflicted between paying off his personal debts or allowing the truth to be exposed, as he is caught between a dilemma of looking out for his own best interests, or for the betterment of society. Tilda Swinton is vicious and equally vulnerable as the company's CEO, a role that guided her to her Best Supporting Actress Oscar winning role. All around, Michael Clayton is a quintessential American thriller that is marshalled with dynamic writing, outstanding performances, and great skill. It's just as sophisticated and taut now as it was then.
10. Southland Tales (d. Richard Kelly)
Upon its release at Cannes in 2006 and its theatrical release in 2007, Richard Kelly's sophomore film Southland Tales pretty much got savaged across the board, and the negative reactions are ones that most audaciously abstract films often get: "pretentious," "self-indulgent," "incoherent," and "overstuffed," and that Kelly has overdone himself this time around after his explosive debut feature known as Donnie Darko. 15 years later, the film has found a cult following, and I have always stood by it after the scrutiny, to where it's now blossomed into a respected film that's often analyzed for just how prophetic it feels with its absurdist commentary on our nation's discourse that has become more draconian and polarized. The film's setting is the "near future," as democracy remains in jeopardy, women's reproductive rights are under attack, and the U.S. is under the threat of nuclear attack. The lives of several characters intersect with deeper purpose in a dystopian Los Angeles future. Yes, it got all those details right. The story revolves around a Hollywood movie star, Boxer Santoro's (Dwyane Johnson), who suffers from memory loss and who is being helped by a porn actress, Krysta Now (Sarah Michelle Gellar) and a traumatized L.A. police officer, Roland Taverner (Seann William Scott). As the narrative unfolds, we see Marxist revolutionaries planning how to intervene in the general election. Greedy corporations are in complete control of government agencies, and the population is on the cusp of upheaval. Kelly's film was a cautionary tale about corporate collusion between the government and corporations, as well as the abuse that occurs as a result of government overreach, the warfare state, and other forms of chaos. Admittedly, the film is certainly a mess, but Richard Kelly's vision is so extraordinary that it was released during the era of the Iraq War and Bush's America, where we saw the abuse of civil liberties and corporatism. It was the right film for the film, just as it still is as we unfold in a new era of democracy being so fragile and the rise of neo-fascism. As you observe it, it's important to allow it to unfold and process how it runs, and how singular and unforgettable the film is. Southland Tales is not only a film that gets better with each viewing, but it also gets better with age.
Runners-Up (In Alphabetical Order) 
Before the Devil Knows Your Dead (d. Sidney Lumet)
Sidney Lumet's latest film, Before the Devil Knows You're Dead, in fact ended his career with a bang. By far, his most notable film since The Verdict, which was released 25 years prior in 1982, was released. The film returned Lumet to his grittier sensibilities and proved he still had a way with actors, as the first-rate ensemble that starred the late Phillip Seymour Hoffman, Ethan Hawke, Albert Finney, Michael Shannon, and Helen Mirren also turned in emotive performances. The dramatic thriller, which is about two brothers (Hoffman and Hawk) who are very down on their own luck, end up plotting to rob their own parents' jewelry store, only for the plan to go awry with tragic results, maintains its dramatic momentum throughout the film without slipping into severe histrionics or overwrought melodrama. The film is both ferocious and shattering. Lumet's vision brought back the vision and energy of American 70s cinema, which was often about flawed, tormented souls attempting to unravel their lives as they spiral out of control. Hopefully, more will re-discover this wrenching work.
The Bourne Ultimatum (d. Paul Greengrass)
I admit I was one of those annoying people in the 2000s who claimed The Bourne Trilogy was up there with Die Hard, Speed, and True Lies as some of the best action films of all time, and I know the film inspired the worst stylistic traits in an endless number of other action films since with its kinetic action, handheld camerawork, and quick cuts. There have been plenty of really good action films since, as well as some mediocre Bourne films since, but Paul Greengrass's The Bourne Ultimatum and The Bourne Supremacy had a ferocious energy and gripping storytelling that seems rare in most actioners today; you can sense Paul Greengrass's passion for the work, and he did the best he could to make it an expertly crafted and engrossing suspense drawer, as well as a highly involving one. The cat-and-mouse games between Strathairn and Damon were fantastic here. The character development of Joan Allen excels, and looking back, you can sense it was the next stop in modern day action, and the hand-to-hand combat action choreography and edits have pushed the standard for action staging today.
Bug (d. William Friedkin)
Legendary auteur William Friedkin is one of the most fascinating American filmmakers of the last 50 years, making dramatically challenging and audacious films about mental health and anxiety, and Bug may be his most unnerving, most disturbing film of his career. It begins as a psychological thriller, utterly engrossing in its portrayal of an abused woman on the run (Ashley Judd) who is hiding out in a desert motel, ends up building a relationship with a discharged soldier (Michael Shannon), who is convinced the U.S government is tracking his every move after he claims to be a part of a top-secret government experiment. As the film gets going, it turns more vicious and anxiety-inducing as we see Shannon and Judd's perceptions and paranoia escalate to a point of no self-control. Released during the Bush and Iraq War era and written by Tracy Lett's and based on his own stage play, Bug still feels relevant in the aftermath of the Trump era all these years later as working-class America still continues to be left exploited and deceived by the powers that be. Friedkin and Leets examine how the deception leads to internal crisis, paranoia, confusion, and a decline in mental health. Certainly, Bug is a very potent and intense work, crafted by Friedkin, who was 72 years old at the time of his career, and yet it felt as though it was helmed by a younger filmmaker. Bug will continue to be celebrated with The Exorcist, The French Direction, Killer Joe, Sorcerer, and To Live and Die in L.A. as one of Friedkin's most notable entries in his remarkable career.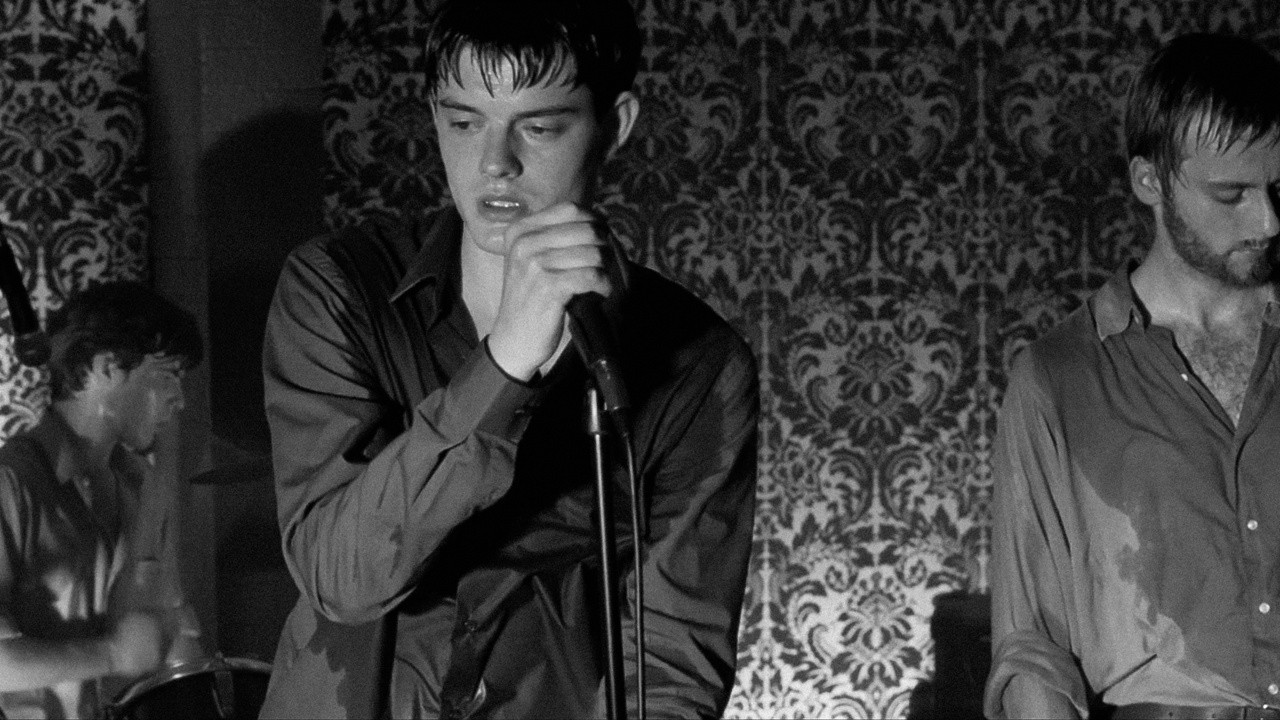 Control (d. Anton Corbijn)
Anton Corbijn's (The American) feature film debut Control was artful and deeply engaging portrait of Ian Curtis and Joy Division. This film is an astounding biopic that wrenchingly explores the complex, inevitably tragic demise of a British rock icon that transitioned from serenity to depression. Sam Riley and Samantha Morton are first-rate in their roles. Control is a powerful and emotional raw chronicle of artistic expression and the ambiguities of the human psyche. Huge kudos for Corbijn for not mythologizing Curtis either. Samantha Morton deserved an Oscar nomination for this film for Best Supporting Actress as well.
La Vie En Rose (d. Olivier Dahan)
An overlong, but undeniably lavish and mesmerizing biopic of French singer and national chanteuse Edith Piaf, Oliver Dahan's La Vie Rose is an extravagant and greatly acted biopic that leaves you haunted and devastated. Despite your typical biopic trappings and melodramatic detours, Dahan's film flows with astonishing skill thanks to his visual artistry, seamless pacing, and, of course, the remarkable Oscar-winning performance by Marion Cottillard as Piaf. Then the story grows more devastating as she loses love, becomes widowed, and grows ill, dealing with some internal conflict that ultimately earns pathos from Cottillard. The music scenes are dazzling, and Piaf's character exchanges are all resonant. The film hits all the biopic notes that we are accustomed to, but it feels more elevated, and the portrait of Edith Piaf is worth treasuring.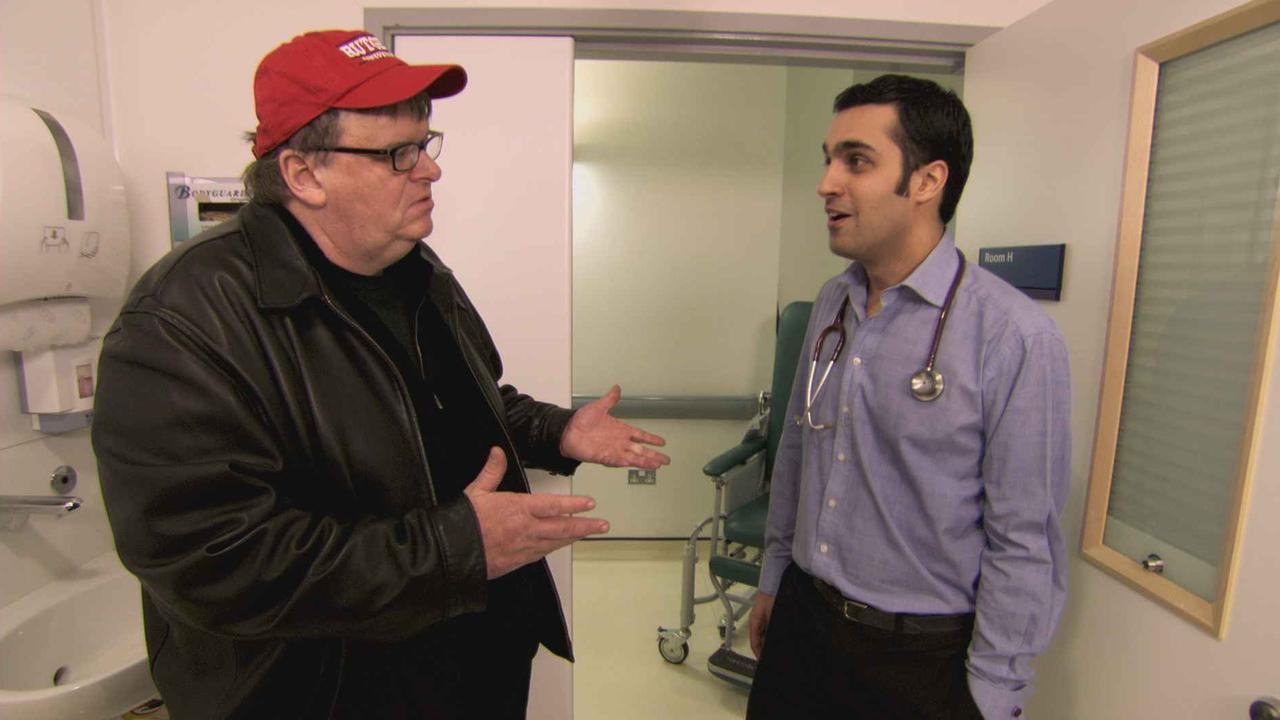 Sicko (d. Michael Moore)
The most irreverent and purposeful film ever directed by Michael Moore, Sicko reveals how America's healthcare crisis needs reform. It appears Americans were getting fed up with corporatism, wars, and crony capitalism, and Moore, with plenty of compassionate interviews and stories, reveals just how cruel HMO's and private health insurance companies can be. Moore expertly dissects the flaws of our healthcare system, comparing it to other nations and even sneaking 9/11 first responders into Cuba to get the proper healthcare they needed since they couldn't afford it in the states. Moore questions our own actions, how complacent we have become, and how much corporate brainwashing has made many Americans terrified of socialized medicine. Years later, many Americans are still without healthcare, and millions more are in debt from healthcare costs. To be sure, Moore persuasively argues that a larger society looks out for its own citizens and that no one should ever be denied healthcare coverage.
Honorable Mention (In Alphabetical Order)
Away From Her (d. Sarah Polley)
Hot Fuzz (d. Edgar Wright)
Into Great Silence (d. Phillip Groning)
The Host (d. Bong Joon-Ho)
Juno (d. Jason Reitman)
King of Kong: Fistful of Quarters (d. Seth Gordon)
Lake of Fire (d. Tony Kaye)
No End in Sight (d. Charles Ferguson)
Offside (d. Jafar Panahi)
Once (d. John Carney)
Paprika (d. Satoshi Kon)
Persepolis (d. Marjane Satrapi and Vincent Paronnaud)
Ratatouille (d. Brad Bird)
Rescue Dawn (d. Werner Herzog)
Superbad (d. Greg Mottola)
Syndromes and a Century (d. Apichatpong Weerasethakul)
This Is England (d. Shane Meadows)
Other notable films: 12:08 East of Bucharest, 3:10 to Yuma, 2 Days in Paris, Across the Universe, American Gangster The Astronaut Farmer, Black Snake Moan, Breach, Broken English, Climates, itCrazy Love, Dan in Real Life, The Darjeeling Limited, Death at a Funeral, Death Proof, Frownland, Gone Baby Gone, The Great Debaters, Hairspray, Honeydripper, In the Valley of Elah, In the Shadow of the Moon, Interview, King of California, The Kite Runner, Knocked Up, Lars and the Real Girl, The Lookout, Lust Caution, The Man From London, A Mighty Heart, The Mist, The Orphanage, Planet Terror, Private Fears in Public Places, Rocket Science, The Savages, Silent Light, Starting Out in the Evening,  Sweeney Todd: The Demon Barber of Fleet Street, Talk to Me, Walk Hard: The Dewey Cox Story, Waitress, We Own the Night, The Wind That Shakes the Barley, You Kill Me, Year of the Dog
Guilty Pleasures: Aqua Teen Hunger Force Colan Movie for Theaters, Beowulf, I am Legend, Ocean's 13, The Simpsons Movie, Spider-Man 3, Sunshine, Transformers
2007 Films that will be featured in 2008 list due to North America/U. S Theatrical Release Date: 4 Months, 3 Weeks, 2 Days, Flight of the Red Balloon, Encounters at the End of the World, My Blueberry Nights, Paranoid Park, The Secret of the Grain, The Visitor