Hollywood is certainly a hollow place, an industry that chews actors and celebrities right up only to spit them right out, as the old cliche goes. By holding the industry up to scrutiny, this satirical approach to showbusiness has always been around, from The Jazz Singer to Sunset Boulevard, The Player, Mulholland Drive, and as recent as Birdman and Babylon, and now it's actor-comedian turned filmmaker Charlie Day's turn to ridicule Tinseltown in Fool's Paradise. An absurdist story about a middle-aged publicist who may have finally found his golden ticket into being a Hollywood insider after discovering a mute man recently released from a mental health industry after his silence is mistaken for method acting. While Day shows a lot of potential as a gifted comedic storyteller just as he is a gifted actor, his directorial debut is quite uneven and only intermittently amusing in this business-as-usual satire that begins to lose its comedic momentum well before the midway point.
The romp begins with Lenny (Ken Jeong), an unsuccessful publicist who drinks an endless amount of energy drinks, sitting in a diner trying to persuade one client to get into ventriloquism. His client steps away from the table and calls Lenny's bluff out for not having the proper contacts that he claims to have. Lenny certainly knows people in the industry, but it's not connections, but rather sneaking into big studios as he eavesdrops on names being dropped and what certain cast members are looking for. From there, the film moves to a psychiatric hospital, where the psychiatrists are astonished by a mute patient (Day) who has no identity, public health records, or any friends or family whatsoever. With limited government funding and resources, they drop him off on L.A.'s east side, which is an epicenter for homeless people. Meanwhile, a quick tempered, hotshot movie producer (Ray Liotta is credited as The Producer) notices the ex-patient on the roadside, who resembles an A-Lister who stars in his "Billy the Kid" movie and has been very challenging to work with. The Producer ends up placing the patient into his Porsche and ends up driving him right to the movie set.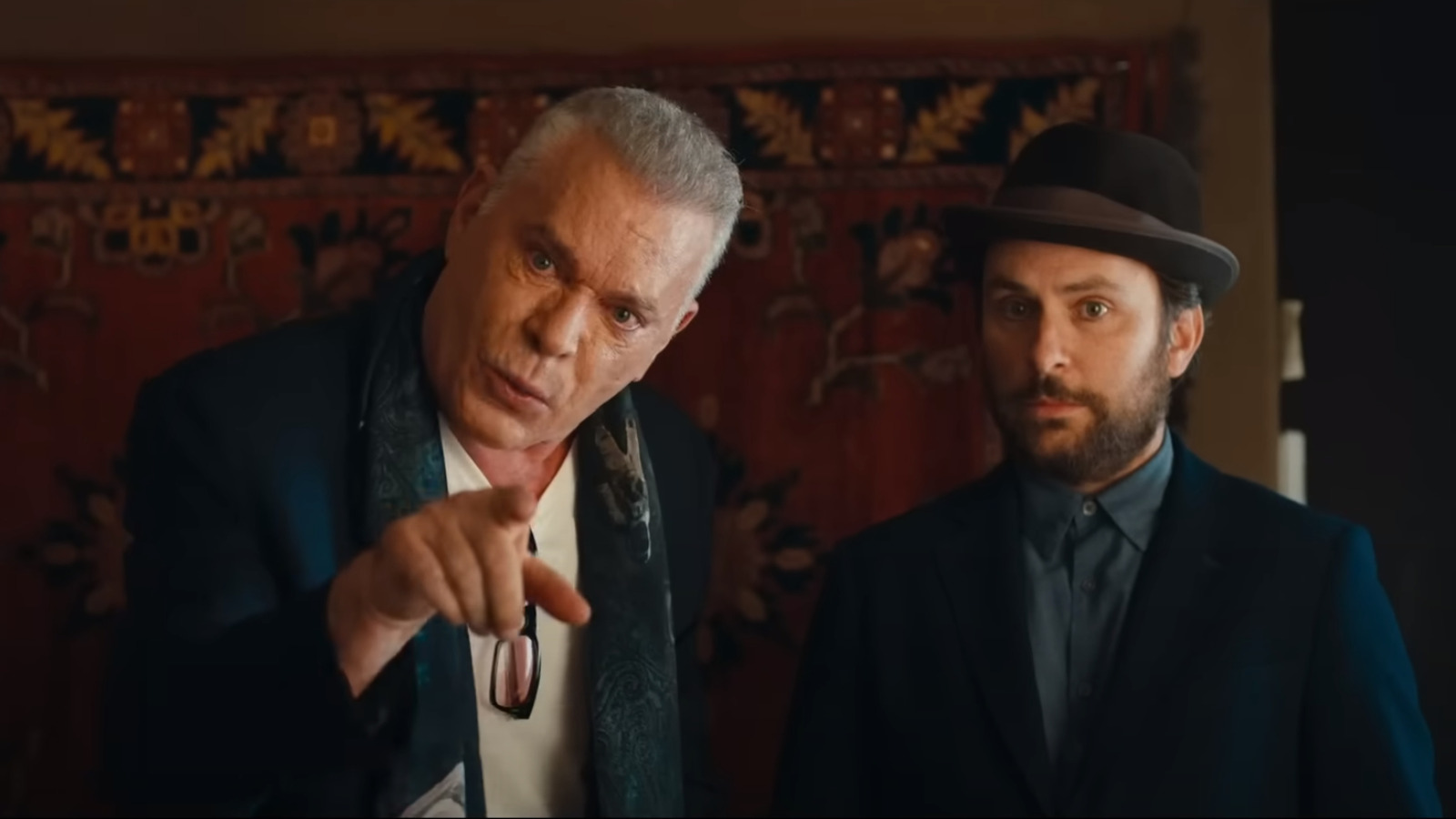 Courtesy Roadside Attractions
The Producer ends up recasting the British co-star with fellow co-stars Christian Dior (Kate Beckinsale) and Chad Luxt (Adrien Brody), and Day's muted character ends up being given the stage name of Latte Pronto. After sneaking into the film set, Lenny ends up claiming he's the agent of Latte Pronto. By accident, Latte Pronto just keeps looking into the camera during scenes that irritate the film's director, but the annoyance becomes a happy accident, and eventually Latte Ponto instantly rises to fame for his movie stares that are labeled "Breaking the Fourth Wall" once the film is released. Chad ends up becoming close friends with Latte, as Day uses the absurdist satire to reveal just how one-sided and narcissistic celebrities are that they do all the talking anyway and could care less about what the people in front of them have to say. This also goes for Christiana, who ends up being attractive to Latte's mystery and muteness, and they end up getting romantically involved and even marrying. Just like that, Latte is a Hollywood A-lister with a mansion, and Lenny has also found success as his agent.
Day plays Latte with silent movie delight. He doesn't have one word, and he certainly channels Charlie Chaplin in this film. Day's satire that he's aiming for is that you don't really need talent to be in Hollywood; it's really about being at the right place at the right time and meeting the right people, and there is some harsh truth to that sentiment.
Courtesy of Roadside Attractions 
Admittedly, Fool's Paradise sounds biting and clever, but the satire becomes very bland, and it never quite reaches its sharpness. The condemnation of Hollywood is already thematically tiresome, and it comes through as an exercise for Day to unleash his personal grievances. Write what you know, as they say, right? As the third act arises, more characters are introduced, including John Malkovich as a hothead political insider, and rapper Common plays a former Hollywood A-lister who is now homeless in the streets and gives Latte some advice about how to scape by in the aftermath of fallen stardom. All of this just feels like time fillers where Day fails to ignite with his morose storytelling.
Eventually, the film transitions into a buddy movie between Lenny and Latte accompanied by Jon Brion's lively score, but the friendship needed more resonance, more exchanges, and more moments than what is given in the script by Day. While there are many small moments that are undeniably amusing, the rest of the film comes off slight with its half-baked satire and overstuffed characters. Day's debut film is a minor one that will fail to leave an everlasting impression.
Fool's Paradise opens in theaters Friday, May 12th.