As summer is coming close to an end, 2019 has been a stacked this year with many great offerings such as Quentin Tarantino's "Once Upon a Time in Hollywood", Nuri Bilge Ceylan's little seen "The Wild Pear Tree", Jia Zhangke's "Ash is Purest White", and Joanna Hogg's "The Souvenir". We have also had other really strong titles such as Olivia Assaya's "Non-Fiction", Sebastian Lelio's "Gloria Bell", Claire Denis' "High Life", Gaspar Noe's "Climax", and Harmony Korine's "The Beach Bum".
With fall just around the corner, it's hard to determine just how many of the exceptional films I mentioned above will make the final top 10 list at the end of the year, one thing is for sure is the 2019 fall movie line-up appears to be another crazy lineup that consists of many great artists releasing new works. Here are 16 exciting films that hold a lot of promise in the coming months.
1. The Irishman (d. Martin Scorsese)
Martin Scorsese's eagerly-awaited Netflix feature film "The Irishman" has been talked about for quite a few years now. It has a first-rate cast of Robert De Niro, Al Pacino, and Joe Pesci returns in a role for the first time in years. Scorsese is said to have gone the "The Curious Case of Benjamin Button" route by using digital technology for aging the actors. It's also a return to the anti-hero crime drama that Scorsese is mostly known for. "The Irishman" stars De Niro has Frank Sheeran, a mob hit man who played a responsibility in the mysterious disappearance of Jimmy Hoffa, who's body has still not been fully recovered. With last year's success of Alfonso Cuaron's "Roma", Netflix is destined to shake up the film industry even more with this high caliber movie, let's just hope Netflix does a solid theatrical run of the movie before it pours itself into the over-saturated streaming service.
Release Date TBD
2. A Hidden Life (d. Terrence Malick)
After delivering a lot of similar films of "The Tree of Life", Terrence Malick takes a different approach with his Cannes Film Festival premiere film "A Hidden Life" about an Austrian conscientious objector (August Diehl from "Inglorious Basterds), who refuses to support and join the Nazi Army circa World War II. We still get the Malick trademarks with voice-overs, natural lighting, landscape cinematography that appears to be pro-liberty and anti-fascism. With tyranny currently going on in Hong Kong as the Chinese Army attempts to occupy the resistant city, "A Hidden Life" should prove how the story of one yearning of freedom and liberty will always be a timeless story.
Release Date 12/13
3. Parasite (d. Bong Joon-Ho)
Can Bon Joon-Ho's highly acclaim Plame d'Or winning film gain Oscar traction? The director of such strong films as "Snowpiercer", "Mother" (2010), and "The Host" are all high concept films that use a lot of subtext and metaphors to show the current state of the world, culture, class, and society. This film which is about an impoverished Seoul family that end up taking a job for a ultra wealthy family that gains them even more prosperity, until things go awry once they get involved with an unexpected incidents. South Korea has been on a streak as of late, last year we had Hirokazu Kore-eda's masterfully poignant "Shoplifters", as well as Lee Chang-dong's masterfully thrilling "Burning", I am quite confident Bong Joon-Ho will continue the artistic momentum.
Release Date 10/11
4. Marriage Story (d. Noah Baumbach)
Every time a new Noah Baumbach film comes out it gets exciting. This one sounds like it will be his most Bergmanesque as it sounds like his take on "Scenes from a Marriage", about a artistic couple (Adam Driver and Scarlett Johansson) going through a brutal divorce. It may sound like a downer of a material, however Baumbach has done this before with "The Squid and the Whale", and that masterpiece offered razor-sharp with, observational humor, and rich characterizations. The film also has a strong supporting cast that stars Laura Dern, Ray Liotta, and Alan Alada. Baumbach is certainly one of the strongest writers and filmmakers working today, almost like a younger Woody Allen that continues to grow more mature as time goes on.
Release Date TBD
5. Portrait of a Lady on Fire (d. Celine Sciamma)
The buzz out of Cannes was electrifying, and the trailer looks absoutely riveting and artful. A film that appears to be an austere period piece that also looks intense and gripping. Celine Sciamma has delivered very strong films so far with "Tomboy" (2012) and Girlhood (2014), and this film, an 18th century period piece is about a woman who's  hired to paint a bride-to-be's portrait that leads them down a journey of repressed desires and intense eroticism. This isn't going to be your typical lesbian out of the closet costume drama, the trailer looks wholly unique and riveting.
Release Date 12/6
6. Ad Astra (d. James Gray)
Brad Pitt has already knocked it out of the park this year with Quentin Tarantino's masterpiece "Once Upon a Time…In Hollywood", and that performance deserves serious awards consideration.  Now Pitt is appearing to work with another great director that often makes more intimate and personal films over the grandeur ones. What appears to be a massive save-the-world sci-film that is getting a wide release will be more than a space epic. Brilliant auteur James Gray (The Lost City of Z, The Immigrant, Two Lovers) at its core appears to be a personal journey about a son reconnecting with his father in space, it appears to be more in tone with Christopher Nolan's Interstellar" and Denis Villeneuve's "Arrival" than your typical sci-fi big budget flare. It will be interesting to see what James Gray can pull off with a major budget, yet I am sure his personal vision will still be implemented.
Release Date 9/20
7. Loro (d. Paulo Sorrentino)
"The Great Beauty" is a complete masterpiece, and it is the film that put Italian filmmaker Paulo Sorrentino into the American spotlight. Now his new film "Loro", that was released as two separate movies "Loro 1" and "Loro 2" in Italy, will be combined into one big film here during its US theatrical release. The film appears to have the Fellini inspired visual energy that Sorrentino clearly utilizes, see "The Great Beauty", it is a modern "La Dolce Vita". This film here tackles politics, the media, and the rise of materialism, corporatism, and the result of populism that arises out of it.
Release Date 10/4
8. The Lighthouse (d. Robert Eggers)
Back in 2015, a then unknown filmmaker by the name of Robert Eggers made a horror film titled "The Witch", the film went onto to gain great critical acclaim, and the film was very divided and polarized by mainstream movie audiences. Yet if you look closer at something like "The Witch", one can't deny just how brooding and atmospheric it was, despite its pacing issues it was a very impressive debut feature film. The film was also very unnerving that brought a lot of shock and anxiety that was also subversive. Eggers sophomore effort is titled "The Lighthouse", a mystery suspense thriller that is shot in black-and-white as two men who go psychotic as they are trapped in a lighthouse together in colonial New England.
Release Date 10/18
9. Monos (d. Alejandro Landes Echavarria & Christopher Soren Kelly)
If there is one film that just swept the festival circuit this year it was "Monos", after picking up the World Cinema Dramatic Jury Award at Sundance, and cleaning up all competitions it was entered in, the trailer to this Colombian film looks electrifying. The film looks very similar to "Lord of the Flies" as a group of barbaric teens have been assigned to watch over an important hostage by a mysterious agency called The Organization. By using remote Colombian vistas, landscapes, and jungles, the film appears to be rich in artistry and intensity. The trailer is quite gripping as well.
Release Date 9/13
10. Pain and Glory (d. Pedro Almodovar)
Pedro Almodovar's auto-fiction "Pain and Glory" appears to be a personal film about his journey and success. Not since Almodovar's 2002 masterpiece "Talk to Her" has any of his films been in the Oscar race. Starring frequent Almodovar actor Antonio Banderas (Who's long overdue for an Oscar nomination) as acclaimed Spanish art-house film director, and Penelope Cruz somehow plays his younger mother, which will be interesting to see how this plays out. The film gets into Almodovar's reflections of desires, love, past relationships, repression, insecurities, and aging. All great artists at one point direct  a meta and self-reflexive work that is a statement on their state of mind, body, and spirituality, and this film holds great potential.
Release Date 10/24
11. Uncut Gems (d. Safdie Bros.)
The film is schedule to have its big premiere at the Toronto International Film Festival, "Uncut Gems" is set up to be another neo-noir film that will be gritty, lurid, and equally compassionate. See  "Heaven Knows What" and even "Good Time" to know that the Safdie's hold a lot of great potential. Their style is certainly assaulting, yet mostly involving, and the end result leaves you feeling like you have been knocked down and up. Once again taking place in New York City, Adam Sandler plays a jewelry store owner who finds himself drowning in debt once his merchandise is stolen from him.
Release Date 12/13
12. Clemency (d. Chinonye Chukwu)
After taking the Grand Jury Prize at the Sundance Film Festival, newcomer Chinonye Chuwu's new feature film "Clemency" has been picked up in December from Neon. The film stars Alfre Woodard as a prison warden who becomes drained of carrying out executions in her prison. Woodard's performance is generating great Oscar buzz as her character must confront the emotional demons that her job creates, and it will be released right in December.
Release Date 12/27
13. Joker (d. Todd Phillips)
Who would have thought the director of such hysterical and low-brow comedies like "The Hangover", "Old School", "Road Trip", and "Due Date" would make a film worthy of being a prestigious picture? Even comic book movies seem to be draining and lacking in vision, however Todd Phillips "Joker" looks quite promising. By taking a page or two from Martin Scorsese, "Joker" appears to have the anti-hero "Taxi Driver" loner approach, and Joaquin Phoenix appears to be the perfect fit. In the past the Joker character has resulted in iconic performances from Jack Nicholson and Heath ledger, and many are hoping Phoenix's performance can live up to theirs.
What's also promising is that Warner Bros. is taking "Joker" to fall festivals such as TIFF, NYFF, and Venice, which is rare for a comic book movie to be in competition. This film is clearly being positioned as a quality picture, a comic book movie that can bring mainstream movie audiences and cinephiles together.
Release Date 10/4
14. The Laundromat (d. Steven Soderbergh)
Prolific filmmaker Steven Soderbergh has another film out yet again, slated for a world premiere at the Venice Film Festival that will also be picked up by Netflix at the end year. The film is about the 2016 controversial Panama Papers, that shows just how the global elite run and operate their channels throughout the world. The film stars Meryl Streep, a widow who tries to funnel her money out of the public eye and into secret accounts to avoid IRS collections. The film also has a large ensemble cast that includes Antonio Banderas, Matthias Schoenaerts, Jeffrey Wright, James Cromwell, Sharon Stone, Will Forte, and Gary Oldman.
Release Date TBD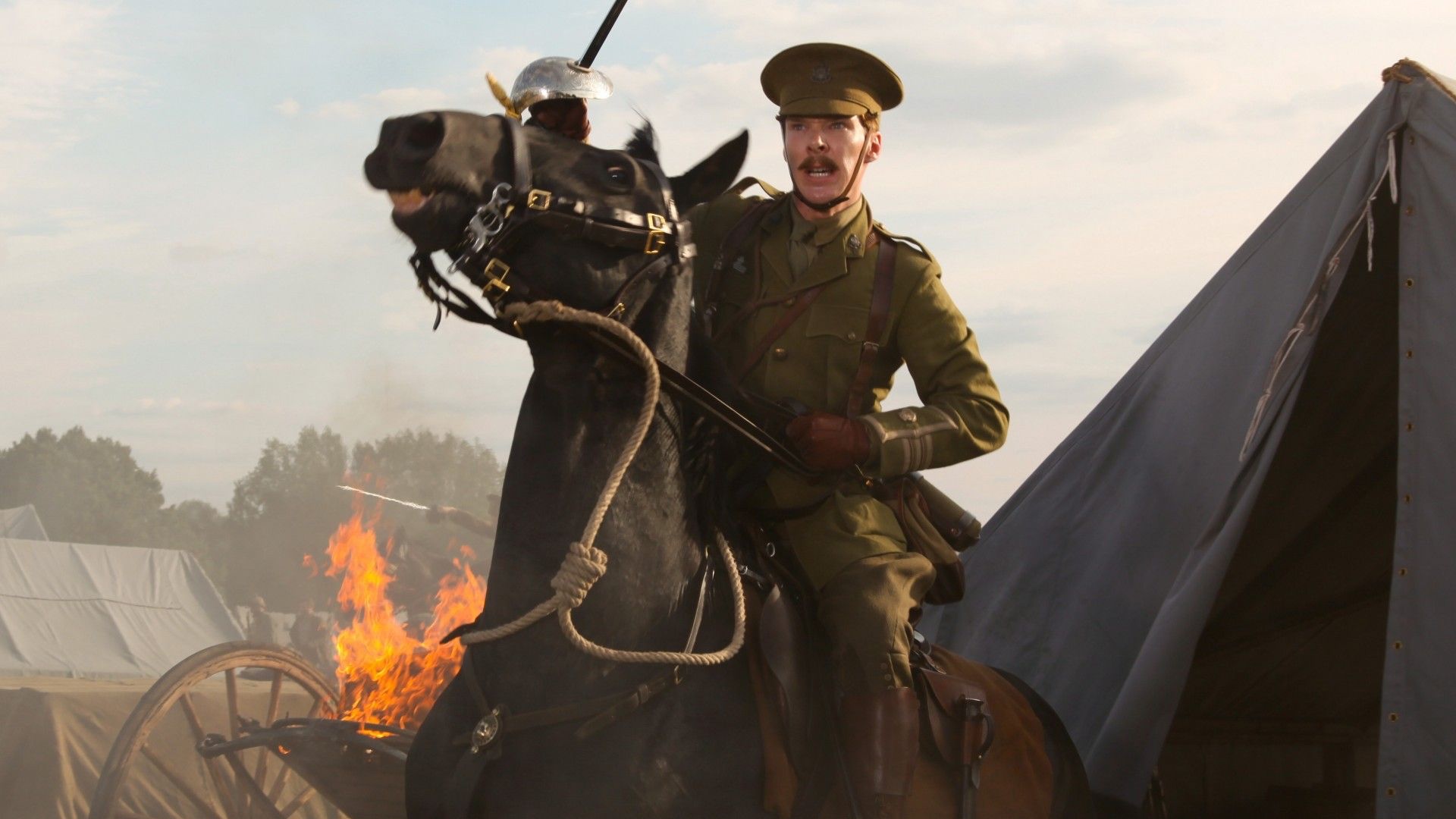 15. 1917 (d. Sam Mendes)
Sam Mendes frees himself from the James Bond franchise, where he gets to make a visionary WW1 picture that appears to be in the vein and scope of Christopher Nolan's "Dunkirk". A film that is ticking clock thriller that holds rumors that ite going to be done in real time, with one singular long take which I am a sucker for. The film stars George MacCay and "Game of Thrones" actor Dean-Charles Chapman as two British soldiers who are ordered to cross into German territory to deliver a message to stop an incoming attack. The film has a supporting cast of Colin Firth, Mark Strong, Benedict Cumberbatch, and Andrew Scott. Roger Deakins is the cinematographer, and Sam Mendes has proven to be a first-rate director with such masterful films as "American Beauty", and "Skyfall".
Release Date 12/25
16. Honey Boy (d. Alma Har'el)
A film that made a splash at Sundance this year, written by the extremely gifted Shia Labeouf, "Honey Boy" is a personal and loosely autobiographical film about the relationship between a child actor and his charismatic yet alcoholic father. Lebeouf plays the father, and Noah Jupe plays the child actor, where Lucas Hedges plays the grown-up version of him. Last year we had Jonah Hill's "Mid-90″s that also starred Lucas Hedges that was very personal, now this year we have had Lulu Wang's "The Farewell", and Joanna Hogg's "The Souvenir". There is something creative going on in the air where filmmakers are no longer ashamed to calling their work "loosely" autobiographical. Lebeouf has also proven himself to be a great actor, see him in Andrea Arnold's "American Honey".
Release Date 11/8
Other titles to get excited for
A Beautiful Day in the Neighborhood (d. Marielle Hellar)
Doctor Sleep (d. Mike Flanagan)
Ford v Ferrari (d. James Mangold)
The Goldfinch (d. John Crowley)
Harriet (d. Kassi Lemons)
It: Chapter Two (d. Andy Muschietti)
Jojo Rabbit (d. Taika Waititi)
Just Mercy (d. Destin Daniel Cretton)
Les Miserables (d. Lady Ly)
Little Women (d. Greta Gerwig)
Seberg (d. Benedict Andrews)
Star Wars: The Rise of Skywalker (d. JJ Abrams)
Untitled Todd Haynes Film (d. Todd Haynes)
Titles I am hoping get a US Fall Release Date
A Rainy Day in New York (d. Woody Allen)
The Truth (d. Hirokazu Kore-eda)
Wasp Network (d. Olivier Assayas)
My Top 10 Films going into the Fall Movie Season
1. Once Upon a Time in Holllywood (d. Quentin Tarantino)
2. The Wild Pear Tree (d. Nuri Bilge Ceyland)
3. Ash is Purest White (Jia Zhangke)
4. The Souvenir (d. Joanna Hogg)
5. Climax (d. Gaspar Noe)
6. The Beach Bum (d. Harmony Korine)
7. Everybody Knows (d. Asghar Farhadi)
8. Diane (d. Kent Jones)
9. High Life (d. Claire Denis)
10. Gloria Bell (d. Sebastian Lelio)
Runners-Up
1. Dragged Across Concrete (d. S. Craig Zahler)
2. Non-Fiction (d. Olivier Assays)
3. 3 Faces (d. Jafar Panahi)
4. The Farewell (d. Lulu Wang)
5. Us (d. Jordan Peele)